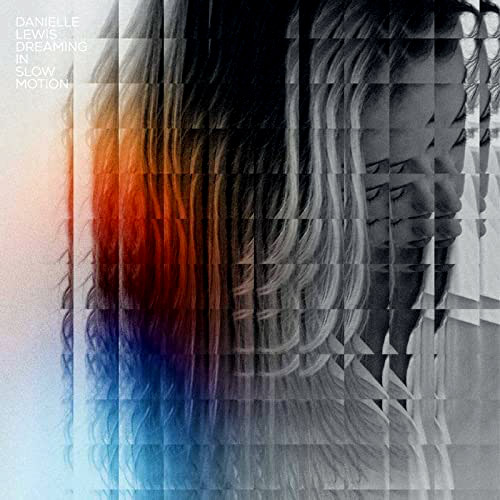 Danielle Lewis DREAMING IN SLOW MOTION. Red Robin Records
"DREAMING IN SLOW MOTION captures a sequence of my thoughts and emotions floating through my mind, particularly from my early twenties. It holds moments of growth and awareness. The album was written across a crucial part of growth for me so it feels very retrospective but present at the same time. It's helped me capture the radiance in those reflections."
This is a highly impressive debut from Welsh alternative folk artist Danielle Lewis. And it takes the record's first song to seal the deal. 'A Woman Like You' is a slow, beautiful and very moving ballad performed using the most fluid and sweet voice that flutters like a butterfly over proceedings. The melody is superb, the lyrics believable and production is just right. It's the same story with the following track, 'Dreaming In Slow Motion', where Lewis gently and personally communicates with a voice that travels the scale. It's a heartbreaker!
'My Youth' has an ethereal vibe that is often repeated in this great debut. 'Flower' is glacially paced and utterly beautiful with its punctuated lifting choruses. 'In My Sleep' is one of several highlights with its ecclesiastical feel and quiet contemplation. It's a very special song and one for these very troubled times. 'Slow Sad And Real' gently glides along like a mountain stream while 'Temporary' is a more assertive sounding song with a steady rhythm and multi-layered vocals over a strong melody.
This is an impressive and thoughtful debut from an artist who I would love to witness performing live.
4.5/5
Background
One of the leading lights of the Welsh alternative folk scene, Danielle Lewis, announces the release of her debut album: DREAMING IN SLOW MOTION, this Winter. With compositions of the spectral to the serene, underpinned by her singular, saintly vocals; the album is the distillation of everything that sets Lewis on a higher plateau all of her own. From the haunting to the humbling, the songs of 'Dreaming in Slow Motion' collectively offer a collage of Lewis' life as she navigated through the trials and tribulations of early adulthood. Her first collection of songs since the 'Live Forever' EP of 2018, the songs of DREAMING IN SLOW MOTION are unrushed and organic by both nature and design; developing with Lewis as she too blossomed in her abilities and gathered perspective on the definitive events of her formative years. Finding a kindred spirit in Secondson during the recording process, the Cardiff-based production prodigy proved to be a pivotal keystone in galvanising Lewis' vision in what would become her debut album. She says: "I was drawn to Secondson's otherworldly and ethereal production from the beginning. He helped bring to life the dreamlike essence of this record blurring the lines between heavenly and reality. Edging between orchestral and electronic…" Pulling illusory, languid melodies from the ether and pairing them with Lewis' distinctive vocal flutter, the results make for an album that cycles through phases of Julia Holter-esque ambience to songs of life-affirming, affecting folk-pop with DNA more aligned with that of Weyes Blood or The Weather Station. Danielle Lewis emerges in 2021 as a songwriter in masterful control of her art. 10 songs of breath-taking tenderness and ethereal presence.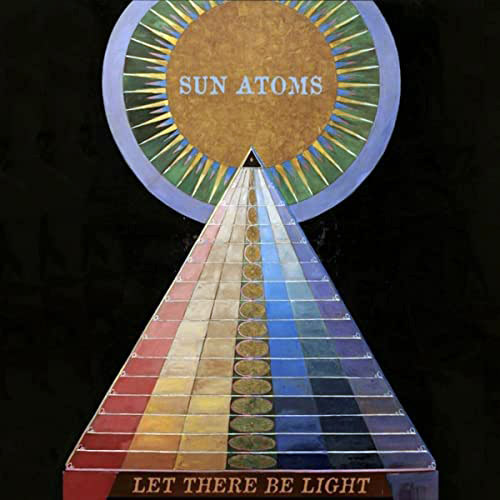 Sun Atoms LET THERE BE LIGHT. Little Cloud Records
"Jsun Atoms AKA Sun Atoms is an artist and producer based in Portland, Oregon. As a member of The Upsidedown and Daydream Machine, he has supported the likes of The Jesus and Mary Chain, Black Rebel Motorcycle Club, Allah-Las, and Luna, My Bloody Valentine's Colm Ó Ciosóig and more. A musician's musician, Mazzy Star's Hope Sandoval picked Atoms' music for their Brooklyn Vegan playlist and had his band open for them on tour, whereas The Dandy Warhols' have had Sun Atoms' bands as main support in Australia, Canada, and several tours of the States. Atoms has also performed several times at The Black Angels' Levitation Festival, SXSW, and Joshua Tree's Desert Stars Festival."
"And it's all terribly groovy as we do the digital equivalent of dropping the needle on The Cat's Eye and zone in on a gently thudding psychedelic vein that evolves into a joyful electronic cum ringing indie romp on Half Robot Half Butterfly. A churning musical darkness invades the light, enhanced by the half spoken delivery, some mournful brass, and heavily reverbed tribal rhythms." - Mike Ainscoe
There's little more I can add except for my need to keep listening to see what happens next…and it sustains the adventure and originality while holding my attention in its vice-like grip. I can imagine the whole recording accompanying some dark and complex movie animation with just the occasional humorous moments. In summary, a record for the more adventurous amongst you.
3.5/5
Background
Over the years, Atoms' music has been featured in more than 40 television shows and movies including Sons of Anarchy on FX, Ray Donovan on Showtime, Animal Kingdom on TNT, and True Blood on HBO. Earning plaudits from a number of tastemaker titles the world over, Magnet Magazine praised of Atoms earlier works: "the shoegazing vortex that sucks you in never lets go".
Adopting the new guise of Sun Atoms in 2021, Sun Atoms has curated the line up for the most recent Portland PyschFest, bringing together acts from as far away as Sao Paolo, Brazil to support Los Angeles headliners The Warlocks and Dead Meadow. Atoms' music is also currently featured in this year's award winning arthouse movie Neolovismo, recently nominated for Best Film and Best Screenplay at the Milan International Film Festival. Releasing his official debut single under the moniker 'Don't Take Me To Your Leader' in July, a debut album: LET THERE BE LIGHT will follow in the Autumn.
https://www.amazon.co.uk/Let-There-Be-Light-Explicit/dp/B095HSS1V8/ref=sr_1_1?keywords=sun+atoms+let+there+be+light&qid=1637579999&s=music&sr=1-1