It seems a million moons ago that Moby's extraordinary PLAY album landed on my desk and proceeded to blow me away. In fact it was mid-1999 and I knew nothing about this allegedly eccentric and eclectic musician. But on listening to the album I just had to find out more and eventually met Moby at his little London hotel in North London. It was Moby's first PLAY interview in the face of a rather disinterested UK music media, and was not without incident; he had been held up by London's choking traffic and eventually turned up for the interview an hour late. To make matters worse he was due to fly out to Germany and so our interview took place while he was packing his bags for the journey! The story of course had the happiest of endings when PLAY eventually took hold in 2000 (many months later) to become the biggest selling album of the year, eventually going on to sell 10 million units worldwide. This new, very comprehensive and open interview coincides with the release of his first best-of album, one of the most essential seasonal compilations.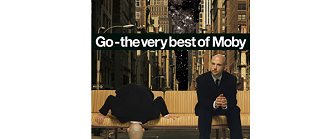 How did you select the tracks for your new album, "Go – The Very Best Of Moby"?
Well, my criteria for picking what I think are the best songs I've ever written is criteria that no-one else would employ in picking their favourites of the songs I've written. My favourite songs tend to be the ones that no-one else really likes that much, so most of the songs that are on the Greatest Hits or the Best Of are actually songs that I let my friends pick and I let people at the record company pick, because I feel like they're a lot more objective than I am.
Is it fair to say that the track-listing includes your most successful singles?
Yeah… I guess so. I mean, essentially when you're releasing a "Best Of", there has to be a populist component in picking the songs; you're ideally picking the songs that most people who are going to be buying the record would probably concur with you on.
Which Greatest Hits or Best Of albums do you listen to yourself?
Well, as far as Greatest Hits or Best Of by other artists that I listen to… Credence Clearwater Revival's. I mean, the Rolling Stones, it seems like throughout the course of their career they've put out about 20 Greatest Hits records – there was "Green Grass and High Tides" and then "Hot Rocks". "Changes 1" by Bowie is a great one, but again, David Bowie's also put out about 10 Greatest Hits records. Marc Bolan and T Rex's Greatest Hits. Mmmm… I can't think of a Greatest Hits from the last 15 years that I actually listen to.
When you look back over your musical output in the last 15 years, do you see a common spirit or ambition to what you do? Could you define your underlying drive in making music?
I make music. Sometimes I'll do interviews and I'll be asked a question that's a really good question and I feel that my answer's kind of not necessarily up to the standards of the question. So, the reason I make music is because I love making music (it's the only thing I know how to do) and I feel like of all the art forms, it's the one that's best at communicating emotion. Yeah, I never sat down at an early age and thought to myself, "OK. Well, you know, the things that live inside me can only be given voice by expressing through music." It was more just I loved music and my heroes made music and no other art form affected me as strongly.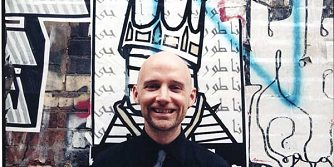 In the press you're often described as controversial. Why is this? Do you feel controversial?
I don't necessarily think I'm very controversial. I just think I'm kind of a loud-mouth and I'm opinionated and especially with the genre that I came from, that of electronic dance music. Most of the other people in the early 90s who were making electronic dance music pretty much only had opinions about electronic dance music and club culture and along came me with my punk rock background and I, for better or worse, have opinions about everything, and I think that's why I maybe got the reputation for being controversial. You know, maybe it's coming from a punk rock background, maybe it's just being a narcissistic loud-mouth. I don't know…
So have there been times when you've felt isolated, working in the medium of dance music?
Well, it's hard, because as much as I love dance music, I haven't made an honest to goodness dance record in about 11 years. So, I mean, I love DJing and I love dance music and I love the dance records that I buy, but I haven't identified myself specifically with that scene certainly in well over a decade.
Few artists would have essays about environmentalism or the dangers of fundamentalism as their sleeve notes, but it seems quite a natural thing for you to do that. You seem to be driven by a sense of integrity. Would you say that's accurate?
Hmm… It's hard, because if I was to answer the question and say, "Why, yes. I think of myself as having a great deal of integrity," that sounds immodest and also the truth is, I don't think that I have… I wouldn't describe my output as being characterised exclusively by integrity. I think that, if anything, if I take a step back and look at myself as a musician, or as a person, it's very paradoxical. I started out making dance music and then I made a punk rock record. I started out as this very underground musician who rejected commercial culture and ended up having very commercial records. At one point I was a very ascetic Christian vegan and then all of a sudden, I'm a drunk in a strip club, so it's a career and a life filled with paradox and I think that's what's caused the most problems for me. It's also made my own life more interesting and I hope that it's made my career more interesting, because when you have musicians or public figures who sort of do the same thing year after year, I think it's tedious for them and it's certainly tedious for those of us who have to pay attention to them, but the egregiously paradoxical swings in my career and in my life. I think it has definitely caused me a lot of trouble.
There also seems to be a search for profundity in your music and a belief that music can affect people really deeply. Is that an underlying element to what you do?
When I first started making music, I wanted to involve myself in this medium that had affected me so profoundly, so when I make music, I, in turn, try to make music that's going to affect other people profoundly. I'm not going out of my way to try and make profound music that will affect people profoundly. I'm just trying to make music that I love in the hope that maybe other people will love it as well.

**page*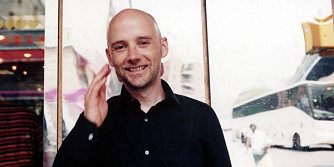 Although you're known for being a very engaged and conscious artist, is it important that you've kept this away from the actual music? You may be vegan, you may loath George Bush, but you don't sing about these things…
Creatively I've tried to write issue-oriented songs. I've tried to write songs inspired by politics. I've tried to write songs inspired by social concerns or ethical concerns. They always end up terrible! There are a lot of artists in the last 30 or 40 years who've been great at writing issue-oriented songs, whether it's Public Enemy or the Clash or Cat Stevens or Credence Clearwater Revival, but whenever I've tried to write issue-oriented songs, they just seem really didactic and heavy-handed. It's to everyone's benefit that I don't write issue-oriented songs, that I just keep my annoying opinions, you know, in the realm of writing essays.
Your first musical influences seem to be mainly punk and new wave. What first attracted you about making dance music?
Well, when I was growing up, I was exposed to a lot of different types of music. I was exposed to the pop music they played on the radio and then the weird music my mother played, and then the strange music that my friends' older brothers had. I liked everything and when I first got involved in the world of punk rock and new wave, again I sort of ended up liking just about everything. You'd go to a nightclub in New York and you'd hear punk rock, reggae, dance music, hip hop and new wave, and all these different types of music played next to each other. So when I started making dance music, in my mind I hadn't rejected anything else, it's just at the moment I was most enthusiastic about dance music. It created a lot of problems because within the dance scene you were sort of expected to only like dance music. You're supposed to pledge your undying loyalty and fealty to the world of dance music and as much as I love dance music, I always liked everything else as well. I guess that to an extent that comes from being a New Yorker, because New York is such a varied and diverse place to live and that just seems natural and normal.
The title track of the new album is "Go". What gave you the idea of sampling the "Twin Peaks" theme on that song?
I had written the song "Go" and it was the B-side to my first single. My first single was called "Mobility". It was this very quiet, ambient dance track and "Go" was the B-side, but the original version didn't have "Laura Palmer's Theme", with the "Twin Peaks" strings on it. Then I was watching "Twin Peaks" (because I was a huge fan) and I heard that string theme and I thought, "Wow, it would be interesting to try and play that on top of 'Go'", and I couldn't sample it, because it was too slow. So I had to play it myself and I guess to an extent it was a novelty. It was more supposed to be an homage than anything else, because at the time there were actually a lot of "Twin Peaks" novelty dance records, but I just did it because that "Laura Palmer's Theme" was such a wonderful, profound piece of music.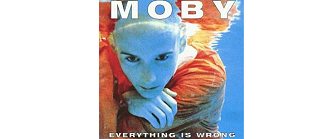 Another track on this album is "Feeling So Real". What led you to call an album "Everything Is Wrong"?
Well, it's funny. In 1995 I put out the album "Everything Is Wrong" and the hit single off of it was called "Feeling So Real", which is a big, euphoric dance record. So it's kind of ironic to have the most celebratory, euphoric record of my career, "Feeling So Real", contained on an album called "Everything is Wrong". At that time, I was obsessed with politics and I was obsessed with all the things that were going wrong in the world, from a social perspective, from an environmental perspective. The title "Everything Is Wrong" just described how I felt about the world at that time. One of the only things I felt was right about the world at that time was people going out and getting sweaty and dancing at 3 o'clock in the morning to euphoric dance music. "Feeling So Real" in some ways is an homage to all the other dance records that have been based around that concept. I mean, there's an iconic dance track called "You Make Me Feel (Mighty Real)", there were quite a few rave tracks based around the "Feeling So Real" notion, so it was me sort of paying tribute to a lot of the dance producers who came before me.
At the beginning of your career, you were best known for being the "vegan teetotal celibate Christian dance star". Can you talk a bit about what led you to make those lifestyle choices?
I think what happened was I did an interview 15 or 16 years ago and I said that I was a vegan and a Christian and at the time I wasn't drinking. So now, 15 or 16 years later, it still follows me around, but only in the UK. For some reason, I travel the rest of the world and no-one ever thinks of me as a vegan, Christian, crazy teetotaller. They think of me as some weird guy from New York who makes records. But there does seem to be a British journalistic obsession with me as this vegan Christian teetotaller, when it hasn't really comprehensively been true for a long time. I'm still a vegan, but the world is a complicated place and if people choose to eat meat, well, that's their choice and if I want someone to respect my lifestyle choices, in turn, I have to respect theirs and I'm a teetotaller now, but I've certainly put away my fair share of liquor in my life. As far as being a Christian, yeah, I love the teachings of Christ, but I don't really think I have much in common with other Christians and I certainly would never, ever deign to argue about religion with someone. If someone wants to be a Muslim or a Hindu or a Jew or a Satanist or whatever, that's their choice and far be it for me to ever criticise them or try to proselytise to them.

**page*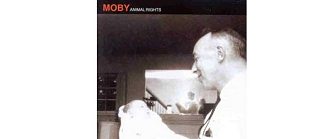 What prompted the quantum leap from making dance music to making the punk rock album "Animal Rights"?
Well, as I said earlier, in the early 90s, when I was known for making dance records, I was still playing drums in a punk rock band and I was still writing classical music and making a lot of different types of music, it's just the label I was signed to, Instinct Records, only released dance music. So I got a reputation for being a dance musician, when the truth is I was making a lot of different types of music. Then in 1996 I made the album "Animal Rights", but I also made a record under the name Voodoo Child, which is a very rhythmic, electronic record and they were supposed to be companion records and somehow they got separated at birth and so it was never, in my mind a quantum leap going from dance music to punk rock or metal. It was me just making music in the way that I'd always made music.
Are you still proud of "Animal Rights"?
Yeah, well, there's a wonderful irony about the Best Of that we're doing, because my favourite record of all the records I've made is "Animal Rights" and it's the only record that's not in any way represented on the Best Of, so… "Animal Rights" is… It's the only record I go back to and listen to and I'm genuinely, deeply proud of it.
How did you come to record a James Bond theme?
The truth is I didn't really want to record a James Bond theme. I got asked by the people at MGM/United Artists to record the James Bond theme for "Tomorrow Never Dies" and so I did and had I not been asked by the movie producers, I never would have recorded the theme. In all honesty, I feel like the original is perfect, you know, the John Barry original, and I think that my version is OK, but it's certainly not any way nearly as good as the original recording by John Barry.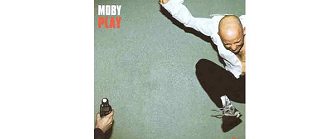 Can we talk now specifically about "Play" and your memories of making "Play". Can you say what attracted you to the Lomax recordings of the 1930s Blues and Gospel singers?
Well, it's funny. The first time I sampled a Blues vocal and wrote a song around it was 1989 and there was even an early single, I think it came out in 1991, called "Everything Is Alright" and it sampled an old Blues vocal. So when I made "Play" and I sampled the old Blues vocals, to me, I was just continuing doing something that I had already done a lot, it was just that at that point no-one else had heard it. What attracted me to these old Blues and Gospel vocals was that they were beautifully sung and they were very emotional and the emotion was very clear and very straightforward and not necessarily couched in metaphor and imagery, but it was just [a] very specific, straightforward description of what the singer was feeling.
What appealed about combining the Gospel voices with ultra-modern electronic music?
Sometimes when people ask me what my inspiration for making a piece of music was or for making a certain record, my answer (which might seem really disappointing) but is an honest, albeit very simple answer: I make records because I like making records and I make music because I like making music. And if I combine electronic music with old Gospel vocals, there's really no thought behind it; it's just purely because I like the way it sounded and it affected me, emotionally.
When you were making "Play", did you have any inkling you were making something with the potential to be a huge success, commercially?
When I was making "Play", I was convinced that my career was over, because the album before "Play" had been "Animal Rights" and that was critically and commercially a disaster. Of course, it's my favourite of all the records I've made, so when I was making "Play", I thought I was making a very strange obscure record that no-one would every pay attention to. I thought maybe if it sold 100 000 copies worldwide, that would be a great success. So my expectations were really, really low and the truth is when "Play" was first released, it got terrible reviews and no-one really liked it and it didn't sell well. It was only through constant touring and a slow spread via word-of-mouth that it actually ended up being successful. I remember the Los Angeles Times, who ended up championing the record, the first review they wrote of it said, "There's a song on "Play" called "Why Does My Heart Feel So Bad?" and the answer is, 'Because I just had to listen to this terrible record!'" So…
Is it possible to say why tracks like "Why Does My Heart Feel So Bad?", "Natural Blues" and "Porcelain" pull at the heartstrings so much?
When I'm working on music I'm just trying to make music that I'll respond to emotionally and if I can write a piece of music that pulls at my heartstrings, I guess that increases the chances that it might pull at other people's heartstrings.

**page*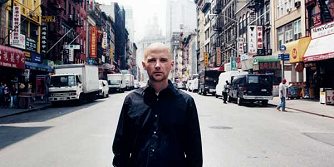 One of the biggest hits from "Play" was "Porcelain". Can you tell us anything about the background to this song?
The song "Porcelain" is just a very introspective, very wistful song about loving someone and being in a relationship with them, but knowing that the relationship isn't going to last, but not based on any animosity or rancour you might have for that person, but just based on an understanding that you shouldn't be in a relationship with them. So it's a wistful, mournful song about loving someone, but having to break up with them anyway.
One element in the success of "Play" was that a lot of the tracks were licensed to advertisements. How did that came about?
Well, when "Play" was released, it got no radio support, apart from a few strange supporters, so it got almost no radio support, really no press support, and no television support. Basically, it came out and it was pretty much dead in the water. The only people who expressed interest in it were a lot of people making television shows, advertisements, movies, and a UK online magazine who interviewed me about it. Suddenly the music started getting licensed to TV shows, advertisements and films and that was the way that a lot of people heard the music. I think the biggest boon to the success of "Play" was actually the use of "Porcelain" in the movie "The Beach". Pete Tong and Danny Boyle licensed "Porcelain" and put it in the movie. At that point no-one had really heard the record and that introduced it to a much wider audience.
"Play" has now sold over 10 million copies. After years of struggle, how did you initially react to such a colossal success?
It was strange. The success of "Play" was strange, because throughout the course of my life I've had a lot of professional ups and downs. I mean, the first single I released under my own name was "Go" and that ended up being very successful. Then throughout the 90s, I had lots of success, but in weird parts of the world. Like I'd have a single that would be hugely successful in Finland or the album "Everything Is Wrong" was Spin magazine's Album of the Year. So there were lots of little ups and downs. The strange thing about "Play" was that it did really well just about everywhere and especially because when I released it I thought my career was over and I thought no-one was going to like it and no-one was going to buy it. The success that it had really completely took me by surprise.
Huge success can often change people for the worst. Was there a danger of that with you or have you managed to stay fairly grounded throughout the whole experience?
During the course of "Play", the success that it had, I definitely got caught up in the success and I definitely succumbed to some of the trappings of fame. You know, I found myself drinking more. I found myself going out with people who probably weren't so healthy for me to be involved with. I found myself getting a little obsessed with press attention and with media coverage and I found myself going to more celebrity parties and going to more red carpet events. Then, luckily, time passed and I realised that none of these things were making me happy. What made me happy was spending time with my friends, coming home and working on music, and really just simple, mundane things. So I did make a fairly concerted effort to get rid of a lot of the more pernicious trappings of fame.
You also seem to be a person with a degree of shyness and a very high degree of self-awareness. Do these qualities sit well with celebrity?
The first and most impactful fame I ever experienced was in 1983 and I was in a punk rock band and my school newspaper wrote an article about the punk rock band I was in, so there was a picture of me on the cover of the school newspaper. Everything else I've experienced pales in comparison to that, because suddenly I was a rock star in my school. Since then, I mean, that was 23 years ago, there have been lots and lots of ups and downs. For a while I was a famous DJ on the New York nightclub scene and then "Go" came out and I was famous in dance circles. The two biggest benefits from fame are: you get a larger audience for your work and that's really nice. If you work hard on something and you care about it, it's nice to have people pay attention to it. But the other is that we live in a culture that's so obsessed with fame that it's nice to have experienced it from the inside, because it makes it a lot easier to reject, because fame seems so seductive. I mean, that's why we we're all obsessed with celebrity and fame, because we think that those people are having better lives than we are while the sad truth, I've experienced it first hand, is they're not. You know, I think if anything, if you could quantify it, I think that celebrities and famous people are actually probably a lot less happy than most normal people just walking down the street.
How difficult was it to follow up a huge record like "Play"?
Following up "Play" was actually relatively easy, because I'd never expected it to be successful. I felt liberated. I felt like, "Oh, OK. Now I can just go and make the record that I want to make." I mean, certainly there was some commercial pressure and there was this part of me that wanted the fame to continue a little bit, but I was more concerned with trying to make a record that I loved than with trying to replicate the success of "Play" and with the next record. With "18" I did end up making a record that I really liked. From my perspective it's a very personal record and it's a record that I really love. It's a record that I am really happy with.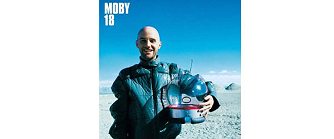 "18" has been described as being musically similar to "Play". Would you say that was fair?
It's strange… If "18" is musically similar to "Play" I guess so. I mean, I don't know why it wouldn't be similar, seeing it was made by the same person in the same studio with the same equipment… So it did seem funny when "18" was released and a lot of journalists, especially in the UK, criticised it for being too similar to "Play" and I just thought to myself, "Since when is that a bad thing?" You know, these are the same journalists who love Oasis who have basically written every record they make sounds exactly the same. They're the same journalists who love the White Stripes and apart from the last White Stripes record, their records all kind of sound the same. So most of the music that journalists like does tend to be a little repetitive and tautological and then suddenly I make a record that's similar to the previous record I made and I'm crucified for it. It bothers me a little bit, but a lot of the things that I'm criticised for, like making two records that are fairly similar or licensing my music to advertisements, it just seems arbitrary that I'm criticised for it, because it's stuff that everybody does.
"We Are All Made Of Stars" is a very beautiful track. Can you tell us a little bit about it?
Well, "We Are All Made Of Stars" was the last song made for "18". I'd basically finished the record and I was just having fun playing music in my studio and that song came out of it and it's a hard song to describe. It's a song about the material which 99% of the universe is comprised, because on the periodic table of elements, all of the elements, all the matter in the universe, apart from, I think, carbon and helium, come from the furnace of a star. So the truth is, quite literally, on a quantum level, all the matter that comprises everything that we are and everything we're surrounded with does in fact come from stars. "We Are All Made Of Stars" was me being a science nerd, writing a pop song about quantum mechanics.
On the last album "Hotel", you seemed to make a lot less use of samples. Was there any particular reason for that?
"Hotel" didn't have nearly as many samples as some of the records I made in the past and I wish I had a good answer or a good explanation of why it didn't have lots of samples. The truth is, I was using different software on my computer and the sampling section of this software is really hard to use, so it was me just being lazy. It was just a lot more satisfying and more fun to make music without samples, primarily because the sampling software was such a pain in the ass to use. I should really think of a better reason, but that's the truth of why it didn't have as many samples.
"Hotel" also featured you singing quite a lot more. Is singing something that you enjoy?
I don't particularly like my voice, but I really like singing and so on "Hotel." The last record I sang on was "Animal Rights", which really probably should have led me to never want to sing again on a record… But with "Hotel" I'd written these songs and most of them were fairly personal, so it just made sense for me to sing them and luckily there's a lot you can do in the studio to take even a poor, weak voice sound passable, and so that's what we did with "Hotel".

**page*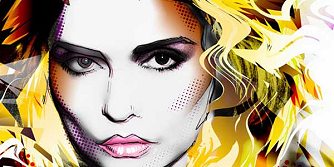 (Debbie Harry Limited Art Print by Aurora Colson at www.artshole.co.uk)
"New York, New York" features guest vocals by Debbie Harry. How did this collaboration come about?
"New York, New York" is a song that I wrote about degeneracy and debauchery in New York and I wanted to write a really fun disco song, sort of in the spirit of "Shattered" by the Rolling Stones or "White Lines" by Grandmaster Flash. After writing it, I thought that the perfect person to sing it would be Debbie Harry and so I asked her to sing it and luckily she agreed. There really is no more iconic New York female vocalist than Debbie Harry. In my mind she stands for everything fantastic about the New York music scene, so I was incredibly honoured and grateful that she agreed to sing on it.
Did you have Debbie in mind when you wrote the song?
When I wrote "New York, New York" I wasn't really thinking of Debbie Harry, probably because I thought she was out of my league as far as someone who would sing it. But once it was done I thought it would just be fantastic to try and get her to sing it and as I said, luckily she did.
Would you describe yourself as a big Blondie fan?
I'm a big Blondie fan, but I'm also just a big fan of Debbie Harry and everything that Blondie stood for; they weren't just a fantastic pop group, they were also very involved in the downtown New York art scene. They were hanging out with Andy Warhol, Jean-Michel Basquiat and Jim Jarmusch. It was a very sort of fecund, interesting art scene that they were really a big part of.
Around the time that "18" came out you claimed you'd written about three thousand songs in your life to date. Are you still so prolific?
I have my own studio here and because it's a one-person studio, I can come in here and I can be very prolific and very productive. I'd say on average I write about 1 or 2 songs a day and if you figure, if I do that 300 days out of the year, that's 600 songs a year, so the problem, when making a record, for me, is trying to figure out what music to include. Right now I'm trying to work on my next new record and maybe the next new record will have 15 songs on it, but I already have 400 songs written. Not that they're 400 good songs, but they're 400 relatively finished compositions and so, yeah, it's like being the captain of a sinking ship where you have one lifeboat, and 400 passengers and they're all looking at you eagerly,saying, "Please let me be the one to get on the lifeboat," and you have to say, "No" to 385 of them.
Of all the videos you've made, which is the most memorable and why?
Of all the videos that I've made, the one that I like the most is for "In This World." It involves little cartoon aliens who come down to Earth and try to introduce themselves to people. It's based on these cartoon characters that I've been drawing for years and years and years and it has an emotional wistfulness to it that I really love. So of all the videos that I've made I'd have to say that "In This World" is my favourite.
Your music makes a lot of people very happy and moves them a great deal. Is this something that you give thought to and does this make you happy?
When I make music, it's just me alone here in my studio and then you put out a record and it goes into the real world and it lives, you know, a million or a hundred million different lives. People listen to it in all these different circumstances, driving home from work or making dinner or getting ready to go to sleep or first thing in the morning or when they're going on holiday. So this music lives in many different places and I can't conceive of it. I've tried to, but it's like trying to conceive of, you know, the 8 million people who live in London. You know, like try and conceive of the hundred people who live in the building you live in and try and conceive of the 10,000 people in a half mile radius and just keep expanding and at some point the brain shuts down. So when I try and think of all the music I've put out into the world and the myriad ways in which it's entered people's lives, it makes me happy on a very general level, but the truth is, when I try and think of the specifics of it, my brain shuts down.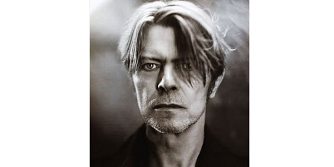 If you could pinpoint one moment as the personal highlight of your career to date, what would that be?
If I had to pick a career highlight, it would probably be a few years ago. I was getting ready to perform at Carnegie Hall to do a fundraiser with David Bowie and we wanted to do an acoustic version of "Heroes" and so he came over here to my apartment one day and at 10 in the morning I sat down with my acoustic guitar with Bowie sitting in my living room and we did an acoustic version of "Heroes" together - that was amazing.
What would you be doing if you weren't a musician and why?
If I weren't a musician, I guess I'd either like to be an architect or a politician, which are both sort of megalomaniacal things to want to do, but architecture and politics, outside of music, are probably my two favourite things. Although now it seems like a lot of musicians and public figures want to do architecture, which is narcissistic of us, but at the same time, architecture is amazing, because it's the only form of creative expression that you can't turn off or you can't close your eyes and make it go away. Buildings are so substantial and so significant and they impact every aspect of people's lives. I think that's one major reason why so many people are drawn towards architecture.
Finally, what's next after the Best Of?
So, we're putting out the Best Of in the autumn and then hopefully at some point after that, I'll make another new record. I already have about 4 or 500 songs written for it and it might not come out until I would guess spring of 2007, maybe autumn of 2007. I have to figure out what type of record it's going to be: Do I make another punk rock record? Do I make a dance record? Who knows… and then, you know, figure out what songs I like enough to put on the record.