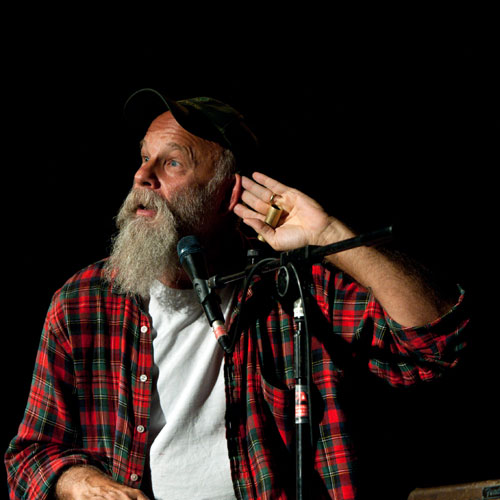 Carling Apollo Manchester, 10 October 2011
A few years ago a bearded, ultra casually dressed and ancient 'cowboy' appeared on a TV show playing a single-stringed, home-made instrument singing his own composition. The baritone voice was both as rough as sandpaper and as smooth as a baby's backside. I was taken aback at the intensity and passion and power of the blues performance, and have been a fan ever since along with millions around the world.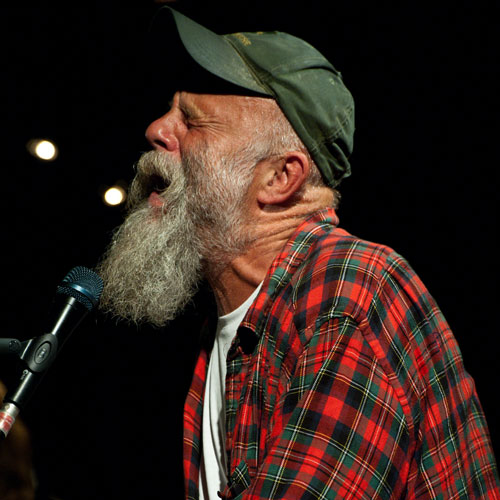 The singer and his songs scream truth, simplicity and natural ability. In fact I took a much more substantial interest in the Blues after hearing SS and it has since become one of my favourite musical genres. His last two albums (including his latest YOU CAN'T TEACH AN OLD DOG NEW TRICKS) have and will feature in our top albums of the year and have been played extensively on our radio shows. In these more recent years of musical mediocirity here in the UK it is perhaps surprising that an ageing blues artist can attract such a wide ranging audience as became most apparent at this gig. There were fans of all ages - 5,000 of 'em - packed into the Manchester Apollo and the atmosphere when I walked in was electric…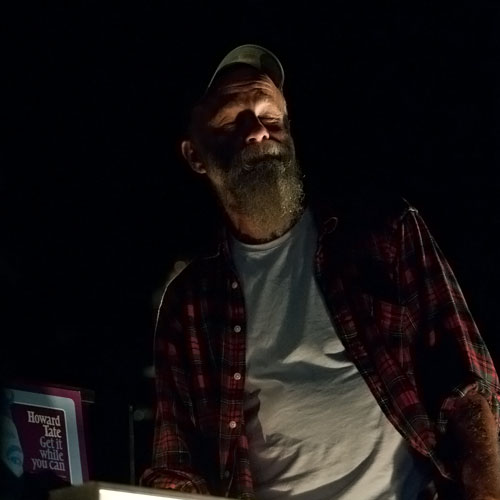 So here was my first chance to see SS live and at a venue which provides both great sound and lighting - rare commodities nowadays. The Swedish support act, Billie Vision & The Dancers, were awful and exemplified the increasing trend of second-rate supports for major acts. There must have been at least eight people on stage playing facile, tuneless songs. Apparently the band survive via donations and do not sell albums with a conventional retail price…
That was the pain, then came the pleasure… First a simple but very effective stage set with a canopy of blinking white lights as a backdrop followed by the entry of drummer Dan Magnusson and star of the show, a John Deer-capped Seasick Steve. SS went immediately to the front of the stage to listen to an old portable record player with Howard Tate's GET IT WHILE YOU CAN on the deck. SS listening intently with a look of pure pleasure on his face. A few minutes later and the record player was removed while SS took up station at his chair to the right rear of the stage. Then the fireworks started!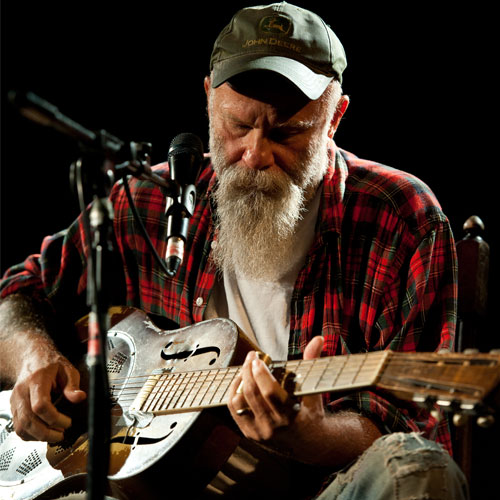 'Diddley Bow' arrived pretty soon and with it the homemade single stringed instrument whose sound and look came to represent this wonderful artist. SS passed several comments about the instrument as he waved it above his head, including "this piece of shit…" A couple of songs and the announcement that many had been hoping for: SS announced the arrival of John Paul Jones "from the best ever rock band." This was a total surprise to me but JPJ stayed pretty well in the background, out of the spotlight, as he played his bass guitar and mandolin.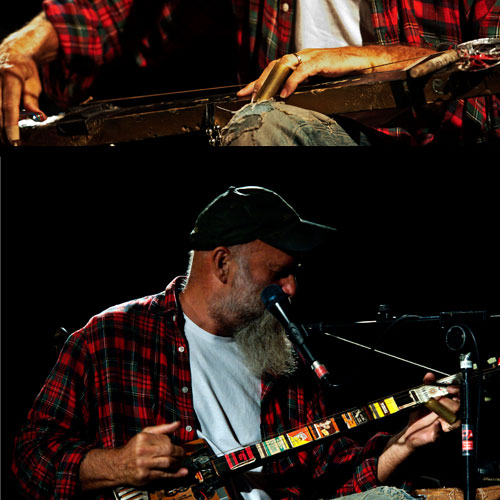 This was a two-hour show and so impossible for me to remember all the songs played although some stood out in my mind… 'Happy' was a highlight and relevant ("I need a job…"). With 'Walkin' Man'a young lady arrived on stage and sat next to SS, and who I thought was going to provide backing vocals. But she turned out to be a fan who just sat there while SS serenaded her with the song. It was a nice touch and recognition I believe of his appreciation of the British public who flocked to him after his Jools Holland TV appearance back in 2006, and started his steep,rapid climb to recognition and stardom.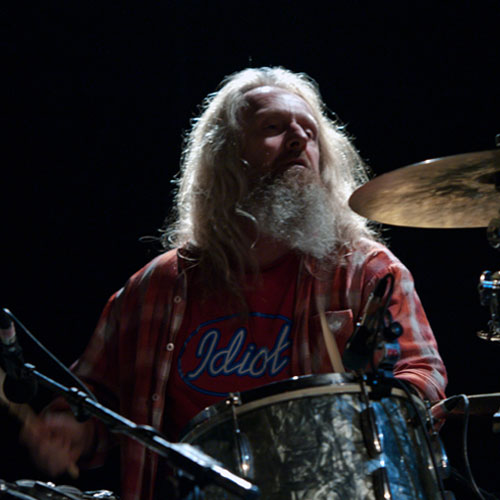 Seldom does one witness an artist with such a stranglehold on his/her audience during a live show. It was extraordinary as he quipped, told stories and performed so beautifully along with Magnusson who was a bombastic wizard on drums and of course JPJ (who also appears on SS's latest album). It was like a family affair held in an intimate venue underlined when 'It's A Long Long Way' was performed with his sons helped in no small way by the audience.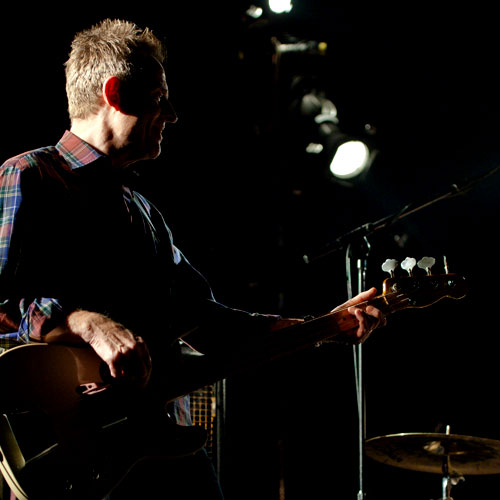 SS showed how it should be done; an object lesson to any young performer hoping to make a career of music; with a long string of great songs reflecting every mood and pace, sung and played to perfection with supporting players so in tune with the man and his music. It was my gig of 2011 and one of the best I have seen in any year.