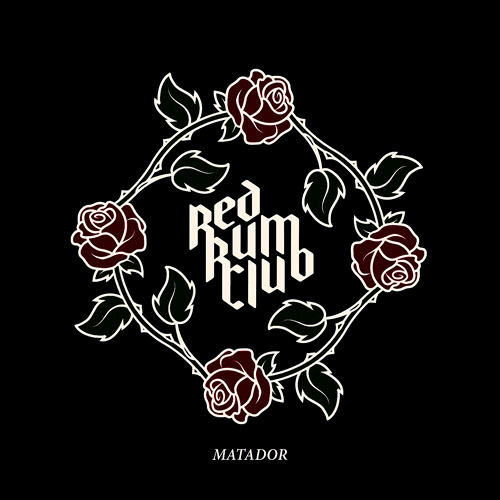 Red Rum Club MATADOR. Modern Sky UK
"'Angeline' is the first song that was written after Joe 'The Blow' on trumpet joined. It's a combination of the Bunneymen-esque guitar lines that we're known for with powerful mariachi brass. We thought it would be a boss song to drive to as it has undeniably raw power, and so we initially named it 'Gasoline', which was later changed to 'Angeline' to make the tune more personal. It's always been a big feature of our live shows to open with and it's definitely seen as a fan favourite. There's just no other song better to set the mood for a RRC gig." - Leadman Fran Doran.
And he's not wrong! 'Angeline' also opens this debut album in the manner of a nuclear explosion and I can completely appreciate why this tune is used to open live shows. It rushes along like a bullet train fuelled by a barrage of instruments including not a little brass. But it also offers a strong melody, decent lyrics and a voice that matches the song's exciting vibe perfectly. The next track 'Would You Rather Be Lonely' is another one of the band's singles and I can understand why. The echoed sound delivers probably the most radio-friendly sound here. It has infectious choruses, well-judged backing vocals and motors along at medum pace with truckloads of melody. So far so good.
'Hung Up' with its mariachi style trumpets, military snare rhythm and strong pop sensibility. Sounds like another single to me. 'T.V Said So' slows the pace and delivers a traditional pop rock vibe while 'Honey' wouldn't be out of place on BBC Radio 2. 'Nobody Gets Out Alive' opts for a more tranquil instrumental backdrop which gives Doran's vocal more space to strut its stuff. It's slower, more contemplative and for me one of the best tracks here.
'Calexico' is straight-up mariachi with a strong Latin rhythm with matching backing vocals. Throughout the album the band performs superbly, however, that spaghetti western sound dominates which tends to make many of the songs sound the same. At its best, it's a thoroughly entertaining album and one which establishes the band's signature sound very well.
3.5/5
UK Tour 2019
March
7  Head Of Steam, Newcastle
8  Broadcast, Glasgow
9  Record Junkee, Sheffield
14 The Moon, Cardiff
15 Hy Brasil, Bristol
16 Brudenell, Leeds
21 Rough Trade, Nottingham
22 The Old Courts, Wigan
23 Notting Hill Arts Club, London