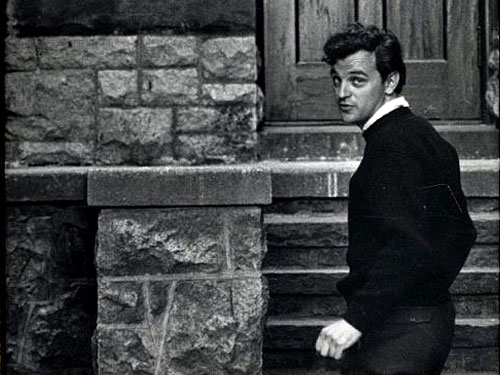 Photo By Bruce Davidson
THE DOZENS: JAZZ ON A SUMMER'S DAY by Alan Kurtz
During the 1950s, the Newport Jazz Festival was an outdoor jamboree held in the exclusive environs of Rhode Island's summer resort for the eastern elite. Jazz's half-century rise from the bawdy houses of New Orleans to the bathhouses of Newport was a story made in media heaven, providing irresistible fodder for journalists. Covering the NJF's 1954 debut for The Saturday Review, Whitney Balliett allowed, with country-club gentility, "It will be good to see a second festival next year, for jazz goes well with sea air, trees, history, and the haut monde."
Well, not only was there a second shindig, the NJF turned into a summertime staple, trotting dozens of musical acts before thousands of vacationers every July 4th holiday. By 1958's fifth annual NJF, 10,000 visitors had become customary. That year, though, visitor 10,001 made history. Bert Stern, a 28-year-old fashion, glamour and advertising photographer, arrived from Manhattan to fulfill his lifelong ambition: to produce a movie before he was 30.
Fielding five cameras simultaneously, some handheld and with telephoto lenses, and using the finest 35mm Kodak fast positive-reversal color film, Stern captured brilliant images that, as he said, "just jumped off the screen." Moreover, Stern reveled in his venue. "Usually jazz films are all black and white," he later remarked, "kind of depressing and in little downstairs nightclubs. This brought jazz out into the sun. It was different."
Also different was the high-fidelity audio, recorded on monaural analog tape by Columbia Records and synchronized with the film during postproduction. This roundabout and complicated process actually represented a huge advance over such prototypes as Jammin' the Blues (1944), a smoky, 10-minute simulation of informal small group jazz. Despite its striking B&W cinematography, Jammin' the Blues was exasperating because its stars were expected to synch their onscreen movements with prerecorded music?an impossible task for improvisers. Bert Stern must be commended for rejecting that outmoded approach. But his editor, Aram Avakian, deserves equal credit for meticulously matching Stern's images with the separately recorded sound.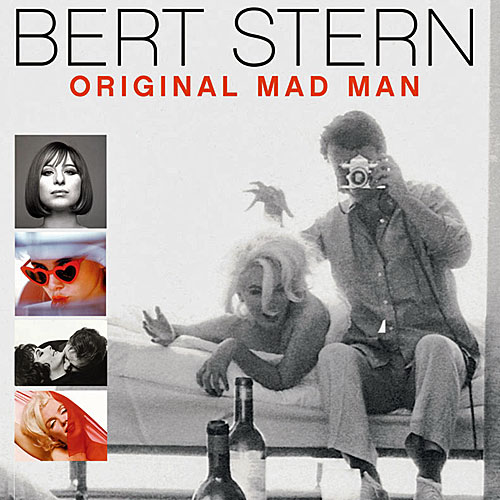 There was, however, a catch. Stern had persuaded George Avakian, Aram's brother and a Columbia Records executive, to deploy his company's resources in audio-taping the onstage performances. In return, George literally called the shots as to which numbers would be filmed
Despite the glaring ommission of other jazz greats, Stern's feature-length documentary Jazz on a Summer's Day (released in 1960), is now recognized as a cinematic landmark, blazing a trail for the entire concert-film genre and spawning such classics as Monterey Pop (1968) and Woodstock (1970). On the 50th anniversary of the event it so gloriously celebrates, Jazz.com salutes Jazz on a Summer's Day with individual track reviews of its 12 principal performances. We think our occasional irreverence is right in the spirit of this classic film, which seems only to grow in charm with each passing year.
http://www.newportjazzfest.org/index.php?pID=51