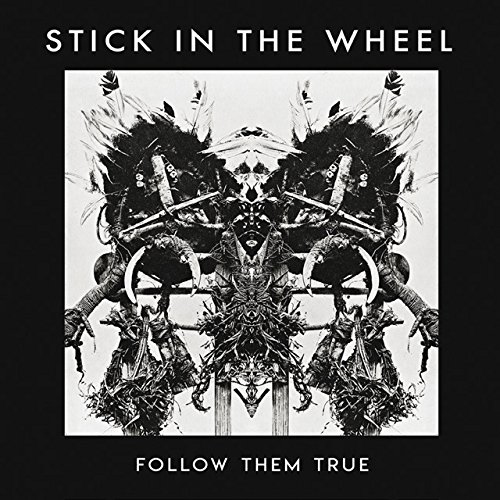 Stick In The Wheel FOLLOW THEM TRUE. From Here Records
"I'd say that that trope is one you come across readily in folk songbooks. It's one which I personally feel is difficult to connect with, not least because they usually follow with a description of a pretty lady met along the way, then the objectification thereof. I can't relate to that. Plus "roving" - like its equivalent personality the "flaneur" by and large have the leisure time to rove. Me and my ancestors don't/didn't. We got up in the dark and went directly to work, topiled all day then came home again, exhausted. There is nostalgia and fetishisation of the past in folk music which is mostly at odds with our approach." - Nicola Kearey
"We play the music of our people. This is our culture, our tradition."
Now I do not listen to traditional English folk music, full-stop. Believe me I've tried but it leaves me wondering what, what, why, why… On receiving this record I kept it a safe distance away, hoping it would somehow disappear. It wouldn't. So a few days ago I decided to give it a spin and it's been spinning ever since. If Stick In The Wheel's folk is like this then I'm a fan who rates this album very highly. This five-piece folk band from East London, without ditching the genre, have brought it to modern life.
East London five-piece folk band Stick In The Wheel are headed by singer Nicola Kearey, and guitarist/producer Ian Carter. Their debut From Here (2015) was Roots magazine 'Album of the Year' and a MOJO 'Folk Album of the Year', with four BBC Folk Award nominations since their inception in 2013. Known for Kearey's fierce, authentic delivery, this is culturally and politically switched on music with its roots firmly embedded in the genre's traditional, working-class heritage. The group have been widely commended for their timely appraisal of English Folk, and their skill in telling stories through song that reconnect modern audiences to the past – drawing unexpected parallels between then and now.
From the start of the album with 'Over Again' there's an electrifying excitement in the air. The sound is sharp and beautifully recorded with instruments and vocals wonderfully seperated and clear. The rhythm is beguiling, the melody storming, the vocal is compelling. The song rattles along at fast pace and I find myself tapping my feet like crazy. 'Weaving Song' slows the pace with an opening salvo of guitar notes followed by an arguably more traditional vocal. 'Witch Bottle' opens with an echoed vocal and steady instrumental thrum which then opens out as though a door has been opened into the bright, chill morning air. It's utterly beautiful with another strong melody and sparse instrumental underpinning a gorgeous vocal performance.
'White Copper Alley' travels at high speed in a song custom designed for dance. It's short and very sweet. 'Follow Them True' is slow and dark and could well be my song of the year! It's modern folk with a vocal that takes it somewhere very special. It's my highlight of a very special album. '100,000 Years' lightens the mood slightly while 'Abbots Bromley Horn Dance' fiddles its way to a merry dance. It's a superb instrumental track that sways with strings, pipe and drums beating a path to its all-too-early conclusion. Fabulous!
'Unquiet Grave' is an acapella song of immense beauty while 'As I Roved Out' adds electronica to the mix to result in a haunting and mysterious album conclusion. If, like me, you aren't a fan of traditional English folk, you need to hear this album. In truth I have played it again and again and again.
5/5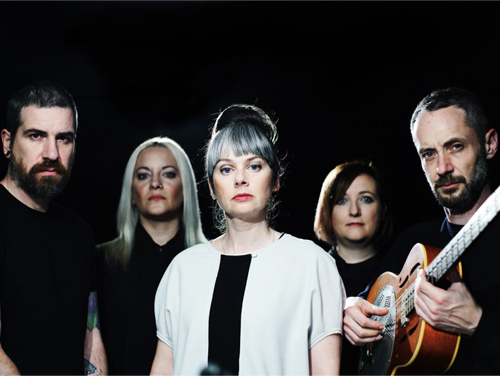 Tour Dates
February 2018
2 Roots, Doncaster
3 Brewery Arts Centre, Kendal
8 Borderline, London
9 The Forge: The Anvil, Basingstoke
March 2018
2 House Concert, Edinburgh
3 Greystones, Sheffield
4 Philharmonic Hall, Liverpool
10 The Met, Bury
11 Square Chapel, Halifax
24 Wharf Room, Widcombe
29 Colchester Arts Centre, Colchester
April 2018
6 St Ediths Hall, Sevenoaks
7 West End Centre, Aldershot