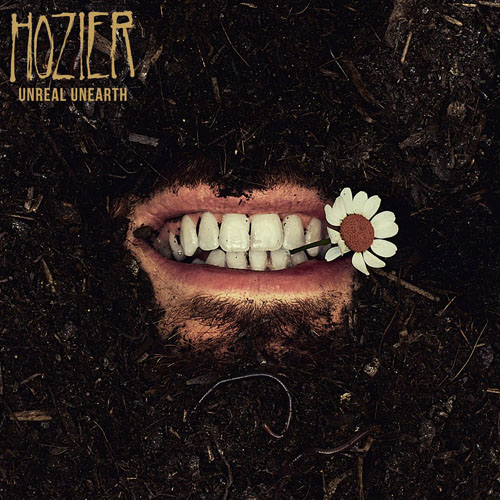 HOZIER ANNOUNCES FORTHCOMING ALBUM UNREAL UNEARTH OUT AUGUST 18TH
NEW SINGLE 'FRANCESCA' OUT NOW
Today, award-winning multi-Platinum singer/songwriter Hozier has announced his forthcoming album UNREAL UNEARTH will be released August 18th via Island Records. Unreal Unearth is available for pre-order HERE: https://presave.umusic.com/unrealunearth and features previously released tracks 'Eat Your Young' and 'All Things End,' as well as new single 'Francesca' out this Friday, 19th May.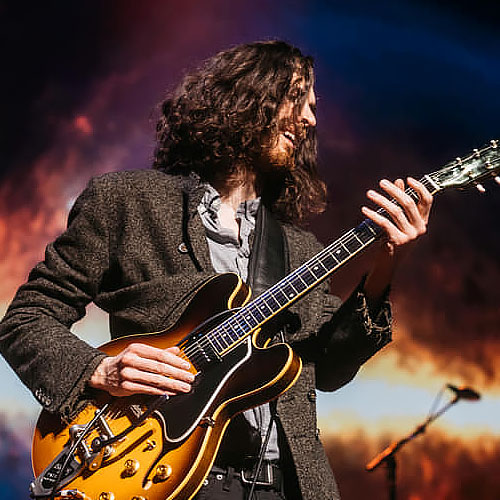 Read Hozier's handwritten letter to fans sharing the news: https://presave.umusic.com/unrealunearth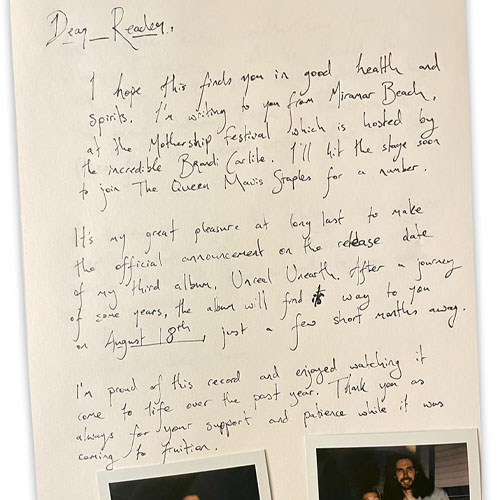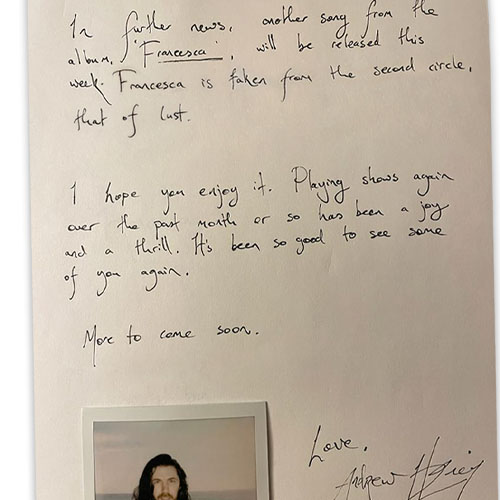 UNREAL UNEARTH will be offered digitally as well as in various physical configurations including standard black LP, raw ochre D2C exclusive LP, burnt clay Amazon exclusive LP, light umber indie retail exclusive LP, CD, and cassette. See the exclusive vinyl pack shots below:
Currently stateside performing intimate pop-up shows, Hozier returns to the UK for a run of sold-out UK dates this summer, including a show at London's Alexandra Palace Park on Friday July 21st. See full routing below and visit: https://hozier.com/ for more information.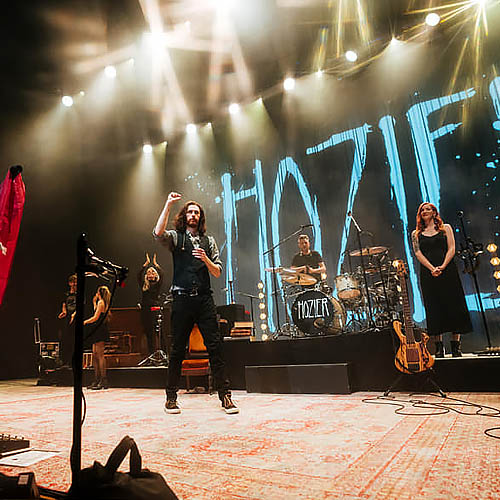 July Tour
Sun 2nd Halifax, Piece Hall SOLD-OUT
Mon 3rd Newcastle, 02 City Hall SOLD-OUT
Wed 5th Manchester, Castlefield Bowl SOLD-OUT
Thu 6th Cardiff, Cardiff Castle SOLD-OUT
Sat 8th Bournemouth, 02 Academy SOLD-OUT
Sun 9th Birmingham, 02 Academy SOLD-OUT
Fri 21st London, Alexandra Palace Park SOLD-OUT
Sun 23rd Berkshire, Englefield House
https://hozier.com/
https://www.facebook.com/hoziermusic/
https://www.youtube.com/@hozier
https://music.amazon.com/artists/B002Y906YU/hozier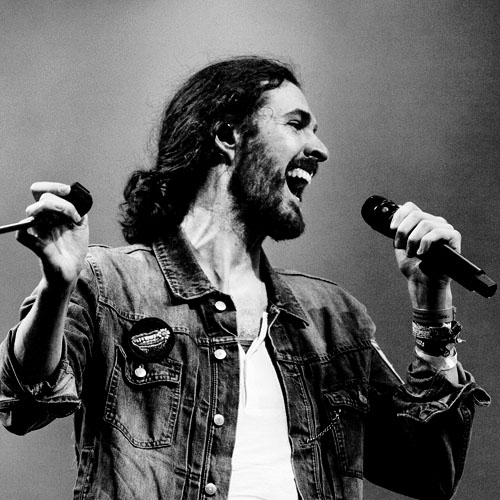 Biography
Andrew John Hozier-Byrne (born 17 March 1990), known professionally as Hozier, is an Irish musician, singer and songwriter. His music primarily draws from folk, soul, and blues, often using religious and literary themes. He had his international breakthrough after releasing his debut single 'Take Me to Church', which has been certified multi-platinum in several countries.
Born and raised in County Wicklow, Hozier released his debut EP in 2013, featuring 'Take Me to Church', which became a rock radio hit in the U.S. and peaked at number two on the Billboard Hot 100. His eponymous debut studio album was released in September 2014 to critical acclaim. It has been certified 6× platinum in Ireland and multi-platinum in several countries. In September 2018, he released an EP titled NINA CRIED POWER and featured the title track as a single, reaching number one on the Billboard Adult Alternative Songs chart. He released his second album WASTELAND, BABY! in March 2019, which debuted atop the Irish Albums Chart and the Billboard 200, and has since been certified gold in the U.S.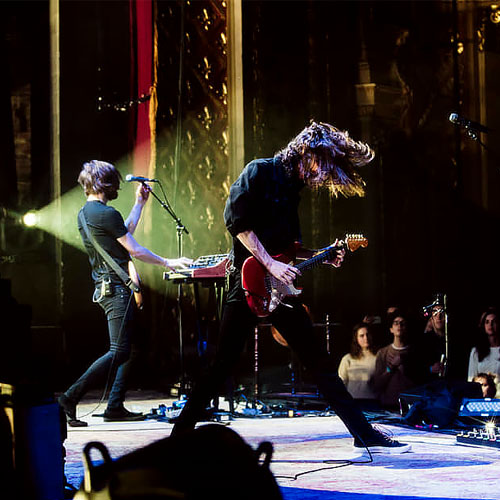 On 31 December 2021, Hozier announced his upcoming album, stating on Twitter "UNREAL UNEARTH will start to find its way to your ears next year, come hell or high water." He has released snippets of lyrics from two upcoming songs on social media, 'De Selby' and 'Rob the Goddess'. He released the single 'Swan Upon Leda' on 7 October 2022, with its inspiration coming from Egyptian feminist Mona Eltahawy, as well as the Dobbs decision in the United States and the 2022 Mahsa Amini protests in Iran. Atwood Magazine praised the song as "a haunting and heartbreakingly beautiful prayer, plea, and cry for reproductive rights and women's empowerment." 'Blood Upon the Snow' was released on 9 November 2022, as a collaboration with composer Bear McCreary for the video game God of War Ragnarök. On 16 March 2023, Hozier announced the UNREAL EARTH album tour. He released the extended play EAT YOUR YOUNG on 17 March 2023. The EP features three songs: 'Eat Your Young', 'All Things End', and 'Through Me (The Flood)'. UNREAL EARTH is set to be released on 18 August 2023.