Ritz Manchester, 28 January 2017
It was on the 4th November, 2004 that I witnessed a performance by Rufus Wainwright at the Liverpool Philharmonic. It was one of the best live shows I've seen but it was also memorable for two other reasons: he was wonderfuly supported by his sister Martha and it happened to be the night of the USA elction - Bush v Kerry. Rufus wished openly to his audience that Bush would lose…
In the following year Martha released her extraordinary and superb eponymous debut album. Since that 2004 show I have seen her perform a couple of times, the last time in 2007, so I'm fascinated to see how she's developed over these almost ten years. That said, I've already a very strong clue in Martha's latest album to-date - GOODNIGHT CITY. For this outing, Martha has enlisted the collaborative songwriting skills of her friends/family including Glen Hansard, Beth Orton, brother Rufus, aunt Anna McGarrigle and more. The end result is ragarded by many of her fans as her best album yet, and I love it!
So here I am tonight in Manchester's iconic Ritz theatre to catch up with one of the world's truly great singer/songwriters, barely a week after Trump's dreadful election and just hours after his latest dreadful executive order banning Muslims from the USA (not to mention our own crazy Brexit scenario). If I needed cheering up it's right now! And boy did she deliver…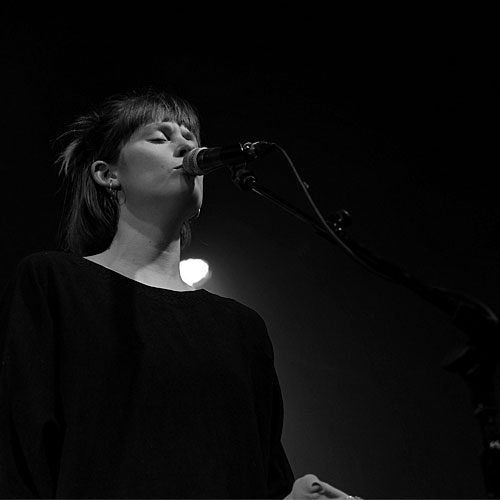 Now I had expected a sellout crowd for Martha but in recent weeks I've noticed that streets and concerts have been really quiet and I supect that I'm beginning to see the first signs of an economy in slow but sure decline (despite what the figures and anti-Europeans say). For Martha the crowd was good but far short of great. As I arrived Martha's support act, Bernice, was beginning it's set. This band has a female lead singer with the most fragile voice I have ever heard. In fact so fragile it was difficult to actually hear from the side of the auditorium. It was pleasant enough but the nature of the vocal made each of the songs sound the same with no variation in pace or vibe.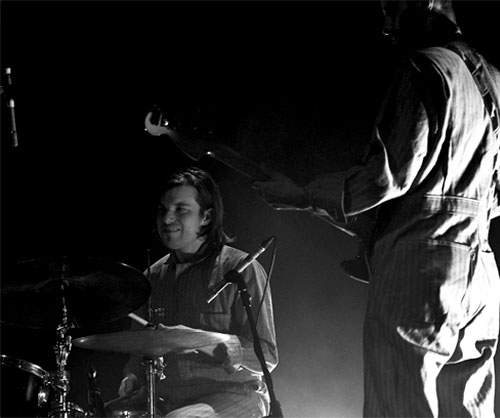 It was time for Martha. On stage (unusually) a baby grand along with keyboards, guitars, drums and computer. Martha's boiler-suited band marched in taking up positions by their instruments, along witha  single bfemale backing singer. Then Martha (also boiler-suited) walked business-like to her mic picking up a acoustic guitar on the way. The welcome was deafoning as she quickly embarked on the lead track from her new album, 'Around The Bend'. Such is the melodic and vocal power of this song that it should be a BBC radio A-listed track. But of course where real quality is concerned the BBC and others will no doubt ignore. It's a briliant show opening as the band lends wonderful support to a vocal that travels the scale with ease while adding expressive drama and passion. Martha's initial salvo is all new album, and some of its best moments.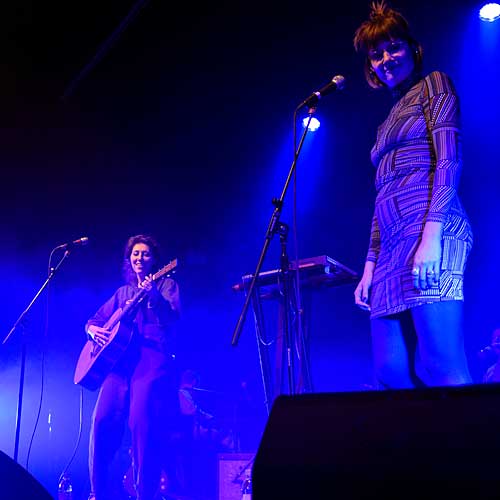 'Travelleri' is initially performed softly and highly emotionally and is another song that could so easily dominate the airwaves with its beautiful vocal, massive melody and strong choruses. The pace changes from slow to medium to fast as her voice lifts to match the exploding instrumentals. It's brilliant. 'Franci' is a more conventional love ballad before the jazzy and slowly winding tones of 'Before The Children Came Along'. Martha's voice is both contemplative and full of the most emotional quality. It's a complex song with a vocal that defies gravity. Few artists are so at ease with their audience which is exemplified by several conversational quips which generated hoots of laughter.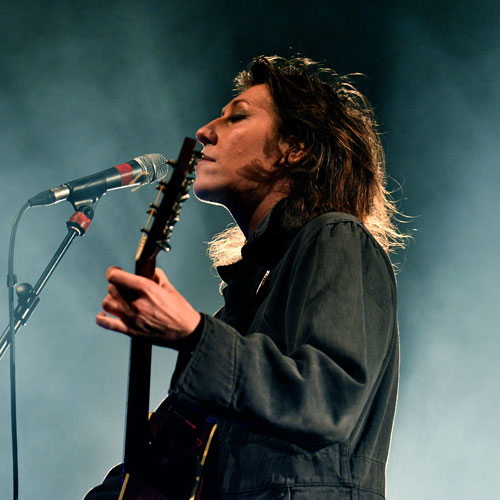 Martha sheds her guitar for the first time to be accompanied by twinkling piano notes for another new song 'Look Into My Eyes' co-written by Lili Lanken and Anna McGarrigle. The audience is hushed into dead silence by the stunning beauty of the song and its performance. It has to be one of my special moments of the night. It's epic with melody and choruses that linger long in the head. But then the special moments keep coming… 'When The Day Is Short' relives past glories and draws, arguably, the biggest applause of the night. The Glen Hansard co-written 'One Of Us' again with the piano as sole backing instrument, and a performance which is the most physical of the night with Martha writhing around like a snake to underline the song's high emotional vibe. It's my favourite moment of an extraordinary night and a reminder of just how distinctive and original her voice is.
A point arrives in the show when she's left totally on her own with her guitar to sing three songs, the first of which is a wonderful rendition of 'This Life' from that debut album back in 2005. It was during this spell of dongs that she showed how good a guitarist she is, something I was not aware of. Then the pianist returns to accompany Martha on the pretty and retro sounding 'Francis' where again she physically acts out the song to add drama and expression (this sounds like a song from a musical). A little later and and following more quick-fire quips which generate loud laughter she apologises for cutting out a song from her setlist and leaves the stage after singing the  beautiful 'Window', which relates to her child, from the new album