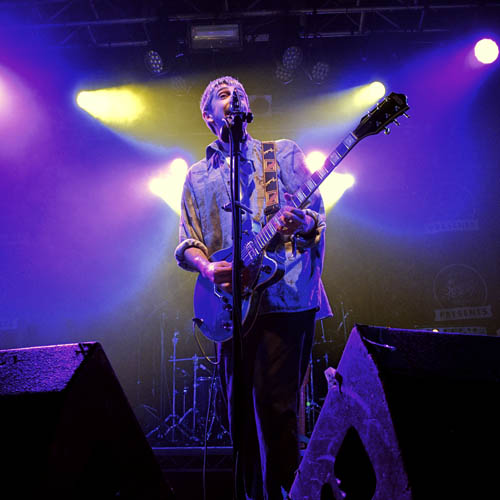 Band Members
James Kellegher (lead vocals, guitar)
Callie Noakes (vocals, guitar)
Martin Dukelow (guitar)
Chris Brand (bass)
Paul Kevin Jackson (drums)
London-based quintet Eliza And The Bear formed in 2011. James Kellegher and Callie Noakes began writing music together after the collapse of their respective bands. Soon after, they added friends Martin Dukelow, Chris Brand, and Paul Kevin Jackson into the fold to complete the lineup, and began to play live shows around London. The band's name was taken from a collection of poems by Eleanor Rees that had inspired them. Their upbeat, indie folk music pulled together the folk-pop of Mumford & Sons and the Lumineers, while the layered instrumentation took inspiration from the likes of Arcade Fire and Broken Social Scene. They released their song 'Brother's Boat' digitally before their first single, 'Upon the North', appeared in 2013. Later that year they were invited to open for Paramore on their U.K. tour, where they played a sold-out Wembley Arena. At the beginning of 2014 the outfit was tipped for success by many corners of the U.K. music press and released the single 'It Gets Cold' on Capitol Records. The label released Eliza and the Bear's first EP, Light It Up, that summer, and the band's eponymous full-length debut arrived in April 2016. They spent the rest of that year and the first half of 2017 touring nationwide to promote the effort. 2017 also saw the group part ways with Capitol before they got to work writing and recording their follow-up album. The record - titled Group Therapy - was lyrically focused on heartache and anxiety, which all four members were struggling with in different ways at the time.
Back to The brilliant Ballroom and my second visit to the frshly-squeezed orange juice stall right next to the venue. By 2:30pm the Camden crowds were building strongly again and the venue was close to full for the band. I am aware of the band but have never heard a note from them (which is why I wanted to attend the festival - I wanted to hear several acts for the first time) but with a virtually full house this band had already accumulated many local fans. James Kellegher on lead vocals impressed with his powerful and expressive vocals and ability to connect with his audience. Listening to them I sensed the influence of major rock-folk-pop groups like Mumford and Arcade Fire with their anthemic songs, tangible melodies, massed instrumental rushes with some distinctive guitar riffs. I made a mental note to aquire their debut eponymous album spo job well and truly done!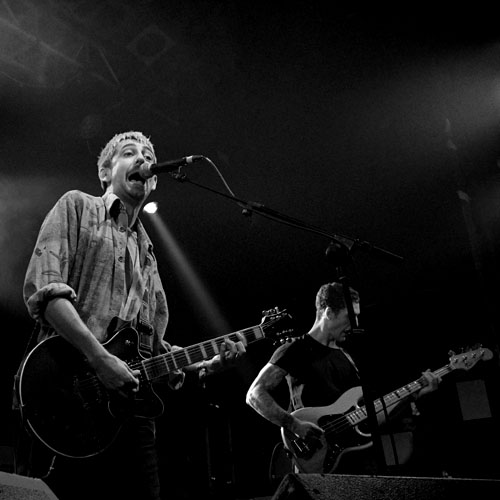 Setlist
I Wanna Feel It, Higher, Real Friends, Hell, Winter in New York, Digital Desire, Friends.