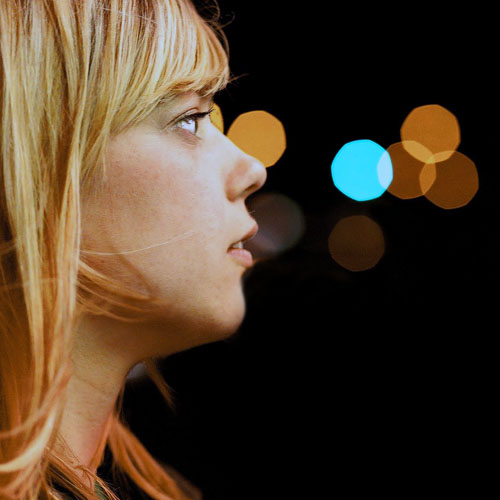 Biography
Born Barbara Josephine Bulat in Toronto in 1985, Bulat was raised in suburban Etobicoke with a mother who taught piano and guitar (Etobicoke was amalgamated into Toronto proper in 1998). She later resettled in London, Ontario, where she recorded and self-released the EP BASIA BULAT in 2005. The following year, producer Howard Bilerman - best known for his work with Arcade Fire - took Bulat and her band into the studio to record her first full-length record. The result, OH, MY DARLING, caught the ear of esteemed U.K. label Rough Trade, which released the album in April 2007, before she had a deal in Canada or the United States.
British reviews for OH, MY DARLING were enthusiastic, and a tour of England and Europe impressed critics and fans alike. The Canadian independent label Hardwood Records signed Bulat in mid-2007 and released OH, MY DARLING later in the year. The album fared well in the songwriter's homeland, where it was short-listed for the Polaris Music Prize and encouraged Bulat to continue touring. She remained on the road for several years, playing a slew of international dates while compiling material for her next album. HEART OF MY OWN arrived in early 2010.
Bulat's home country began to recognize her as a national treasure, inviting her to participate in two sacred Canadian events: an appearance on Hockey Night in Canada in December 2011, and in mid-2012, singing the national anthem at an Ottawa Senators baseball game. In October 2013, she issued her third album, TALL TALL SHADOW, her first offering for Secret City Records. It reached number 25 on the Billboard album chart in Canada. After writing a batch of songs inspired by a romance gone sour, Bulat recorded her next full-length, GOOD ADVICE, in Kentucky with Jim James producing the sessions. It saw release in February 2016 and climbed two spots higher in Canada, peaking at number 23.
It would be some four years before Bulat returned with her fifth album. Recording sessions started with James at the Joshua Tree and were initially informed by Bulat finding love again. The sessions were then put on hold for nine months while she returned to Montreal after the death of her father and to make sense of the emotional roller coaster her life had been on. The resulting ARE YOU IN LOVE? was finished in 2019 and issued on Secret City in March of 2020.