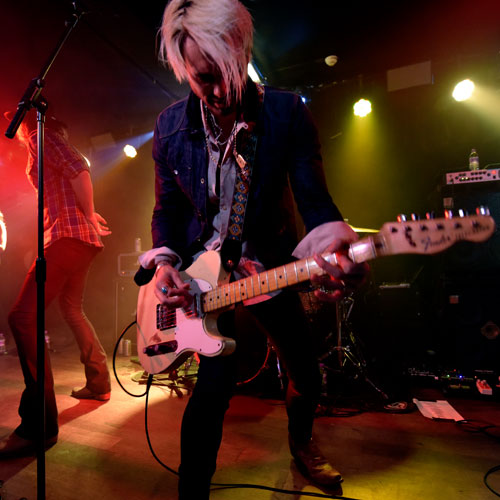 "They are a true band of brothers," Cobb said. "They've been together through thick and thin. Also, make sure you never give them a key to the minibar." Alcohol did indeed play a role in shaping the album, but their parents' record collections and older brothers' listening habits had more to do with their wide-ranging influences. Southernality feels a little like another band of brothers, The Black Crowes. And The Rolling Stones and Lynyrd Skynyrd in Muscle Shoals. Tom Petty a few weeks after he met The Heartbreakers. And Led Zeppelin in the thrall of Howlin' Wolf.
"I have two older brothers  and they were always jamming all that stuff, "DeLoach said. "And I remember my oldest brother said 'Gimme Back My Bullets' was his favorite Lynyrd Skynyrd song. So he'd drive me to school and stuff and crank Lynyrd Skynyrd. And I grew up in Savannah, Georgia. Gregg Allman actually lives like right outside the city, so it was always a big deal: "There's a Gregg Allman sighting!" He's like hanging out. So, a lot of Southern rock". Dig deeper, though, and new layers appear.
"My first live concert was Alan Jackson on the Midnight in Montgomery Tour, so there was a lot of Garth Brooks, a lot of Alan Jackson, a lot of Confederate Railroad and a lot of Alabama that my brothers loved and I always grew up listening to."
These more mainstream country influences can be heard in album standouts like "Sunday Morning" and "(This Ain't No) Drunk Dial." Fans can catch the band on the road with Jason Aldean's We Were Here Tour this year. Rolling Stone Country called the band the best up-and-comer at last year's Austin City Limits Festival and fans can see why as ATH hits the road as a nine-piece band with three backup singers, a fiddler and a keyboard player.
"The whole concept behind this thing is we're a big band," Satcher said. "We wanted to showcase the whole thing. I think we're able to paint the picture of certainly what it's like on the album. The full vision we had when we wrote these songs".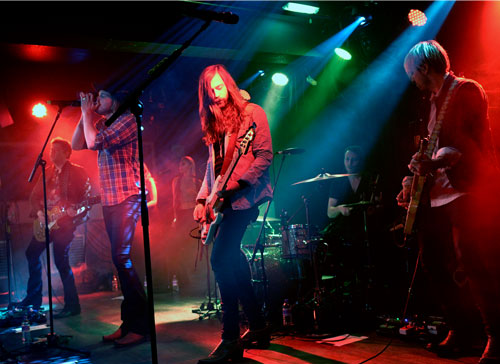 Band members understand the fan reaction to "Smoke" has been special and hope to parlay that relationship into something more on the road. Southernality is complete and their deal on an imprint that's a partnership between the world's largest record label, Universal Music Group, and the Big Machine Label Group, home to Taylor Swift, Tim McGraw and Florida Georgia Line, places them in a position to succeed.
"It's been five years, all just traveling in a van around the country, sharing food and sleeping in that thing," Hobby said. "Now we've got a record coming out and a single on the radio. It's pretty cool". Added Brown: "We had a period where we were back to Square 1. What do we do? Do we call it quits or do we keep going? This is what we do".