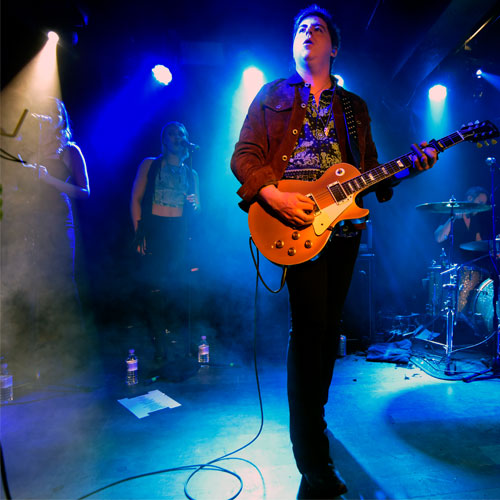 Biography
Drive across the rural South with the window down and the radio on. Hit scan and listen as muscular country, drawling rock, high gospel harmony, low-country blue and old school soul meld together into something special and distinct. That's the sound of A Thousand Horses and the new band's debut, Southernality. The 13-track Dave Cobb-produced album has already given the Republic Nashville group their first major hit, with No. 1 single "Smoke." Fans have responded to the unique hypnotic song in a way that shows the band's all-genre mix of classic influences remains in the DNA of young music fans in the digital age.
"Subconciously, our audience grew up listening to those albums that we all love too and the reaction so far has just been exciting," lead singer Michael Hobby said. "To me country music's always been cool. I grew up on it. There's a wider audience now. The lane seems to be a little bit wider for artists like Eric Church and Jason Aldean to push boundaries. People call it Southern rock or people call it country or people call it rock 'n' roll. To me it just feels like it's all just music now"
Joining Hobby as the creative core of A Thousand Horses are guitarists Bill Satcher and Zach Brown and bassist Graham DeLoach. Their friendship and similar interests have helped them create a distinct swamp boogie that fits right in with country music's current party paradigm. Southernality – a blend of the words Southern and personality – rolls by in an easy gallop. It's a night drive with the top down, a bucket of beers at a waterside roadhouse, a walk arm in arm next to moonlit breakers. "Smoke," which set a record for the highest debut by a new act when it opened at No. 28 on the Country Aircheck radio chart, offers a perfect entry point to the vibe as Hobby sings about a woman's intoxicating presence in his life.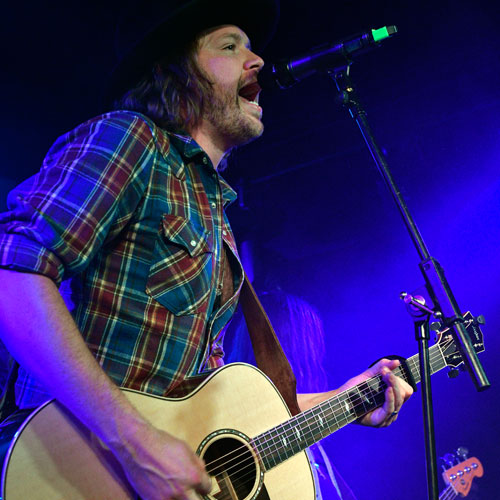 "I think a lot of people are relating it to their lives," Brown said. "We're seeing a lot of people post the lyrics on social media. I think 'Smoke,' lyrically in my opinion, it's a really good story. I think it's one of my favorite lyrical songs on the album. It's easy for people to take those lyrics and apply it to something in their lives".
The song's power comes from the band's chemistry, which was evident even in the earliest days when Hobby and Satcher met while checking out guitars at the only music store in Newberry, South Carolina. DeLoach, first cousins with Satcher, entered the picture while visiting from Georgia during summers and holidays.
The trio moved to Nashville because it seemed like the natural place for their sound and soon invited friend of a friend Brown to join. They all lived together at first, writing songs, mapping out an ambitious approach. It was a special time when they formed the bond that would lead to their first record deal with a Los Angeles-based rock label trolling for talent in Nashville. Cobb, whose work with Jamey Johnson, Sturgill Simpson, Jason Isbell, and Chris Stapleton has garnered high praise, immediately bought into the band's vibe and stuck with the group when they lost that first record deal, along with their manager and booking agent. The group persevered, found a new manager in Scott Mcghee of McGhee Entertainment Management and landed a rare second chance. Cobb recorded the album at the Zac Brown Band's Southern Ground Recording Studio in Nashville.