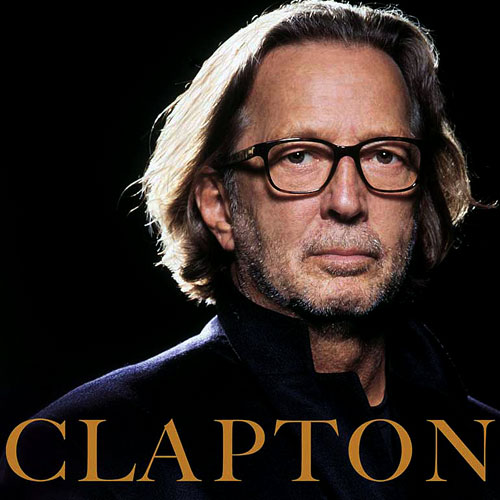 Thank you for spending some time with us today Eric. I guess we should start at the very beginning, which is when you first became aware of Robert Johnson, how he affected you and, how he came into your orbit, so to speak?
Well, I think my earliest recollection of hearing Robert Johnson was around the time I was 15 or 16 years old. I was in arts school in Kingston. I had run into a small group of guys who liked Blues and R&B and Folk music. There was a few people playing around in the coffee bars and such like, and by then, I'd already developed an appetite for Folk Blues. I liked Big Bill Broonzy and I had seen Josh White play in London, and I had seen Sonny Terry and Brownie McGhee on TV when I was really young. So I'd been exposed to it and I was becoming interested in it and I had heard a few people. Someone had this album, King Of The Delta Blues, and I forget who it was now but it was one of blues aficionados. And I was just starting to learn how to play finger style acoustic, you know? And little bits of Broonzy and some other standards, like Nobody Knows You When You're Down And Out, things like that. And this person who had the album lent it to me and I think we listened to it together, first of all. And I found it incredibly difficult to listen to. I also found Blind Lemon Jefferson very difficult to listen to.
I think it was because I had been introduced to Blues in a much more commercial way. I mean for instance, Big Bill Broonzy, who was very big in Europe, had learned how to really cultivate his music to appeal to a wider market. He was touring all over and playing to white audiences and I'd figured out how to make it acceptable, or just to make it simpler, in some respects so that it was more accessible. Robert Johnson had none of that because of what he did was so long ago and it was in a way I loved; it was almost like purely for himself. Now, maybe that isn't the case but I got the impression first time I heard it that I was listening in on a very private conversation of some kind. It kind of turned me off first, and then I found I had to keep going back to it. And each time I went back to it, I liked it more and more, until it became the only thing I could listen to for quite a long time. It was the sort of cornerstone of my musical, my mental music archive, if you like. And so everything else had to relate to that and I would always come back to that.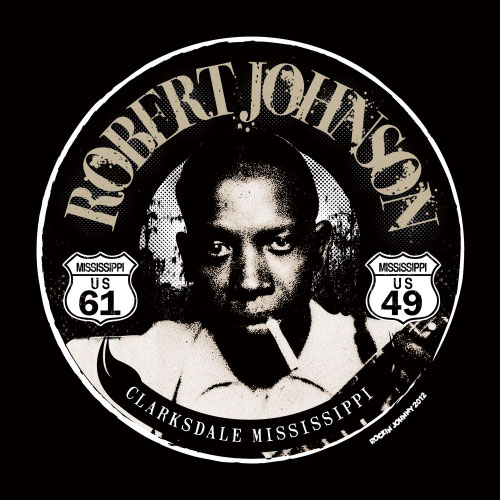 It took you time, actually, to be ready to listen to Robert Johnson, didn't it?
Yeah. The first things I heard as a kid were all kinds of anything that was to do with an emotional expression. It could be opera, it could be rock 'n' roll. It could be jazz. But I was always attracted to powerful expressions of emotion. So I kind of went all the way around the houses and was really into Buddy Holly and Elvis and all of that stuff, until I got into Chuck Berry and edging towards Blues. But I had to kind of prepare myself for it, really.
And you mentioned the emotion. I mean, Robert's emotion is kind of, you hear personal pain in his voice. What do you think it was? What did you hear it in, emotionally? What do you think immediately identified with you? I mean, some of the parallels in his life, in your life, you know, there's a couple of them, that are pretty interesting. Do you think that was contained in the music, somehow, and that's what you identified with?
Trying to define what it is about Robert Johnson is very difficult, except to say I think what becomes clear is that if I compare him to other of his contemporaries, like Son House and Charley Patton (I have to say Son House would be an exception because he's so much more raw than any of the others). But what I got about Robert Johnson was that it sounded like he was not making any concessions to anybody in what he was doing. And it's quite clear, historically, that most people, most black people of that time, were kind of coerced to a certain extent into being entertaining for whoever their audience was. That there would have to be a certain amount of compromise made. I didn't get that from his music and I don't have any proof that that was the case. But then there really isn't that much evidence or information about him anyway. I just felt, intuitively, that he was being really truthful to himself, and he was writing kind of poetry about the way he felt. That was fairly commonplace but his was somehow much more adult, in a way, than anybody else's. And he wasn't trying to be cute. There was only a couple of tracks where I felt that he was kind of playing light, you know? But a lot of the time when he was writing about deep stuff. The first time I heard Hellhound On My Trail, I would avoid that track because it was too, too painful, you know? And only now, really, can I listen to that.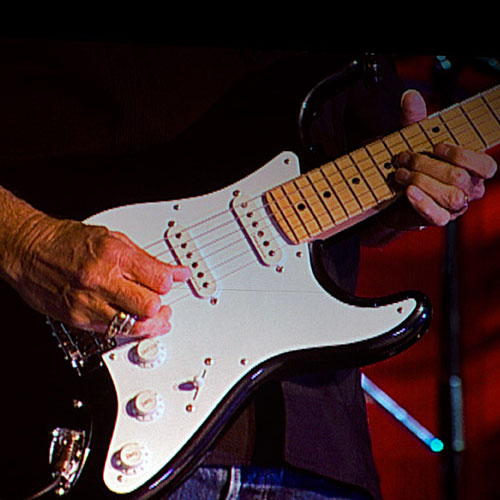 He always talked about struggling with demons, whether it be women or whether he had to travel, or feeling literally that hellhounds were on his trail, which is why he liked to tour and travel so much, maybe? I know Keith Richards has said, when Brian Jones played him Love In Vain, that, 'okay, that's Robert Johnson and who else?' Because he couldn't believe. Can you explain what he meant by that?
Well, I've played a couple of Robert Johnson songs on stage live, with an acoustic guitar. And both times I've had to do it with the help of somebody else. We did a tour around the album I did called From The Cradle, where we did a whole Blues tour which would open with me doing Terraplane Blues. But I would have Andy Faithweather Low sharing the guitar load. Because, as Keith Richards pointed out, it's almost impossible for one man to do what he's doing on the guitar, let alone sing at the same time. And some of the things that he does as he's singing, to accompany himself, are so opposed to the time that he's singing in. I mean, it's almost impossible, the only way you could imagine doing it if you did it all day, everyday for several years. I wish I could say that I was going to apply myself to doing his material like that but I don't, you know? But that's the way I imagine he did it. There's so much hard work gone into what he did.
The refining of his art, and in what they say about the timespan that it was all supposed to happen, it's almost impossible. I mean you got this story about Charley Patton and Son House singing and playing one year and then, a year or two later, there was this this master, the maestro came back and blew them all away. If you could apply yourself with that amount of dedication and you had a set repertoire, of course, it would be possible. But, the amount of determination and focus and commitment that is required is unbelievable.
So, therefore, we don't believe the legend…
Well I choose not to. I mean I prefer to steer away from superstition and mystification of these things because I don't know. It just think in a way it cheapens it all, somehow. If it's as easy as that, then anyone can do it. You know? You just can't sign your soul over to the devil and get what you want, or you become a genius or whatever. I don't really know. I don't buy into all of that. No, I don't. I think he was just incredibly gifted and he found out how to make the most of that gift.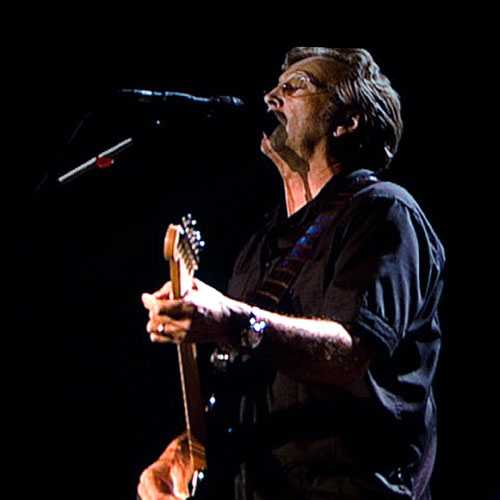 As you started playing music with bands, how did you reconcile it with yourself, to play his music 'cause I'm sure, at first, you were like, well, I'm not going to touch this, right?
Well, at the time that I was starting to become involved in the musical direction of bands, which was around John Mayall and actually all of my career I've had that capability. But it wasn't until I think we put this band, Cream, together, where it was much more kind of flexible outfit in that we could go in any direction, anywhere we wanted. We didn't have any particular thing to live up to. We were going to do whatever we wanted. So I was bringing in material from Country Blues and trying to do a song called Outside Woman, which was a very old song and we did kind of arrangements. I found it intriguing and I still do, obviously, as you can tell, by what we'd just done with this album. I found it intriguing to take solo endeavours like that and arrange them for a band. And what we've done with this new album is an arrangement that is quite big; where there's three guitars, keyboards, drums, bass and stuff. And that is a real challenge to me - to try and find the essence of the song when Muddy's playing on the riff, and interpret it into it so that you can play in a band on stage. I think that's a great thing to do. Apart from the fact that what we've talked about earlier, which is, it's impossible to do on your own.