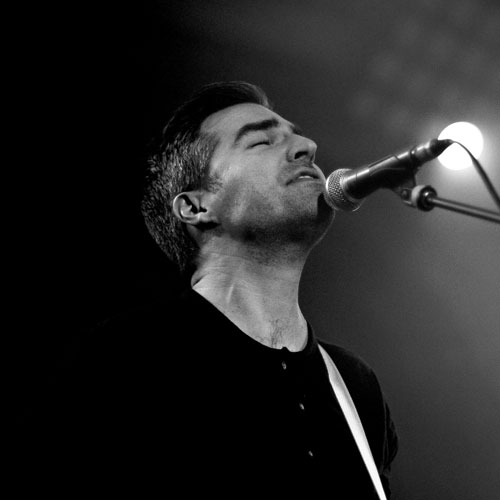 Gorilla Manchester, 1 December 2016
Boxer Rebellion Band
Nathan Nicholson - vocals
Andrew Smith - guitar
Adam Harrison - bass
Piers Hewitt - drums
It's been several months since I heard The Boxer Rebellion for the first time when their latest album, OCEAN BY OCEAN, arrived for review. I was both surprised and impressed. Surprised by the strong dance vibe of the record and impressed by the quality of songs and performances. It became an early contender for our albums of the year list. I just had to see the Boxer Rebellion live.
That ambition was realised a few weeks out from Christmas in Manchester at a venue that I thought would suit the band and their latest music down to the ground. I wasn't wrong. Opening with the closing song off the new album, 'Let It Go', was a relatively gentle introduction to the band with its mid-paced speed and dreamy vibe. The deep railway arch acoustics suited the echoed sound of synth, percussion and Nicholson's falsetto tones.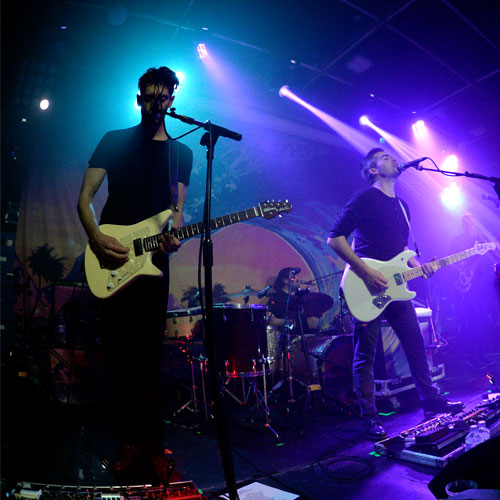 'Big Ideas' from the new album pushed the envelope a little more with its more aggressive sound led by Nicholson's powerful vocal, Smith's plucked guitar and Hewitt's driving drums. The sell-out audience swayed big time to this Spektor-esque soundstage and a song that almost managed to match its recording studio sound quality. It's rushed climax gave way to 2011's 'Step Out Of The Car' which immediately left me with the impression that Boxer had moved on apace, and in a good way.
This was followed four more songs from between 2005 and 2013 which further underlined the how the band had progressed through the years. Then a song that I did recognise. 'Weapon' opens the new album and offers a bit of gentler respite with its slower, rolling vibe, strong melody and lighter ambience. It was then back to the past with a vintage fan-friendly 'Diamonds' and others from the past that provided some of the strongest positive reactions of the night from the packed audience.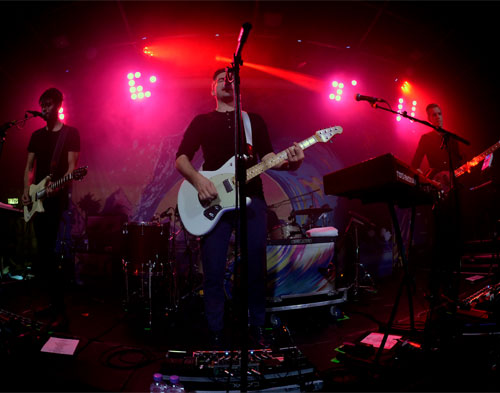 The band's well deserved encore featured one of my highlights of the show in the brand new 'Keep Me Close' with its slow burning opening, assertive rhythmic beat and wide ranging vocal that reached impossible heights. The song builds in scope before eventually giving way to vintage favourites 'No Harm' from 2011 and finally 'The Gospel of Goro Adachi' from 2009.
This was a fabulous show with popular setlist that covered every Boxer album, and performances from each of the players that came together as an accomplished whole. Nicholson's falsetto struggled occasionally to keep its composure but given the demands of many of these songs it was a vocal performance to cherish. This band delivered, big-time!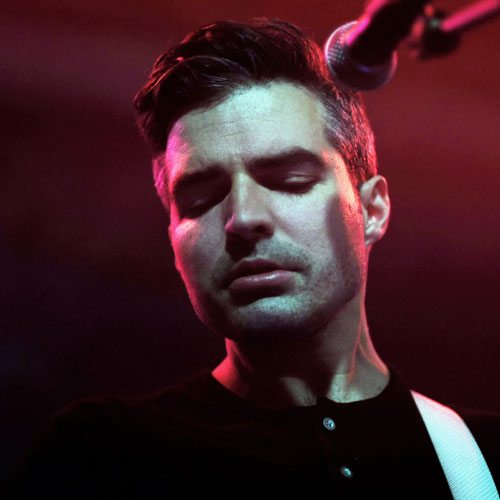 Setlist
Let It Go (2016)
Big Ideas (2016)
Step Out Of The Car (2011)
We Have This Place Surrounded (2005)
Semi-Automatic (2009)
New York (2013)
You Belong To Me (2013)
Always (2013)
Weapon (2016)
Diamonds (2013)
These Walls Are Thin (2009)
Let's Disappear (2016)
Caught By The Light (2011)
Evacuate (2009)
Flight (2005)
Keep Me Close (2016)
No Harm (2011)
The Gospel of Goro Adachi (2009)