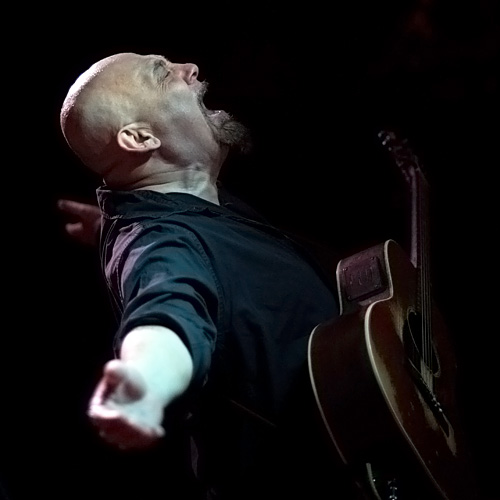 As live shows go, there are few on this earth that can compete with an Ani DiFranco headline supported by Hamell on Trial. In truth if you want great songs, great performances and an engaging performers, either can do this better than almost anyone else in the world. Tonight it is the turn of Hamell on Trial, or Ed Hamell as he was originally known. Hailing from Syracuse, New York, Hamell rarely comes over to the UK as is the case with most musicians in this day and age, but he does maintain a very generous online presence, including putting a new song up on YouTube every day for a year and interacting regularly with fans through social media. Hell, he even requests people to star in his next video. Tonight his mini UK tour stops off at Clwb Ifor Bach in Cardiff. In recent years, this one man punk explosion has toured music shows, comedy shows and, most effectively, a mix of the two. Tonight is a music show, but that is not to say that he is not also going to make us laugh our asses off at the same time!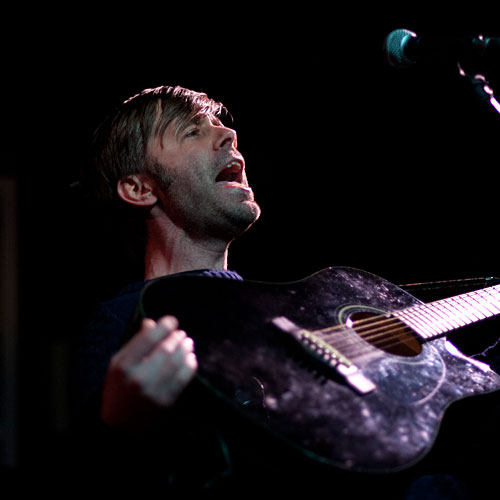 In support of Hamell are a local artist called John MOuse, who is just appearing for this show and Lach, a fellow New Yorker who is supporting the whole tour.
The venue was disappointingly short on audience when John MOuse took to the stage, but I suspect as a veteran of such nights in Cardiff, he performed as if to a stadium of thousands! I have since found out that John will not be playing any more live shows for a while so in hindsight I am incredibly happy to have seen him play once - it is very rare to see such a force of energy, tunes and humour in one performer – little did I know that I would be seeing three in one night.
With song titles like 'Shinobi vs My Little Pony', 'Got You Shaking Your Head (Like David Gray)' and 'The Last Great Rhondda Romance', there are no illusions about the tone of the set, although nothing can prepare you for a song about a slightly incestuous homosexual love song about two straight men, one being the TV presenter Steve Jones . John gave a wonderful performance mixing great lyricism and good old valleys humour with lightning bolts of shredded guitar that left you laughing, sympathising (on 'I was a goalkeeper') and singing along in equal measure. The slowly growing crowd had come to see a man with an old battered acoustic guitar singing humour laden emotional punk music – they hadn't expected it to start so early on in the evening.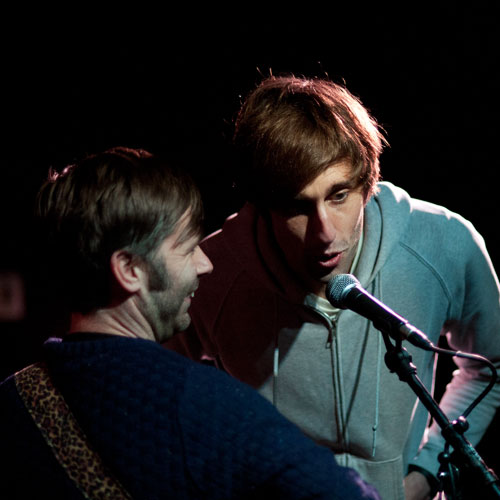 Eventually he ditched the guitar to sing karaoke style to his own soundtrack for the last two songs and invaded the crowd  throwing out some really great Jagger-esque moves – there is none of this hiding behind the guitar bullshit here. As quickly as he had arrived he exited, but what a great opening to the evening. It's a shame that he is taking a break from the live scene for a while, but if he comes back there should always be a place for someone like him in the music industry, assuming there is even one left. A final note: he has actually performed The Last Great Rhondda Romance with the real Steve Jones so I would strongly recommend tracking the video down on YouTube.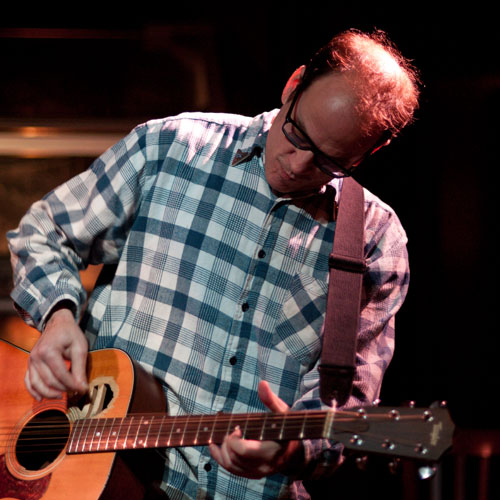 Next up is Lach, a one man anti-folk (he actually coined the genre 20 years ago) singer with an old battered acoustic and performing fast and furiously funny songs and commentary – are you seeing a pattern emerging? I don't want to hammer on too much about the humour the evening contained because it could deter from the fact that this was an evening of really incredibly talented songwriters and performers, but able to make you laugh in between the musical tornadoes… rare and welcome talents indeed. Lach is from New York and he deals in three chords, the truth and rock 'n' roll. He is a true storyteller who sees no limitations in what you should say and do and builds no barriers or limits behind his chosen instrument or style of music. Rolling with the punches, reflecting the audience and mastering a temporary world in which we all hold a passport he leaves us hungry for more. When he leaves gloriously through the crowd until stopped only by his guitar lead desperately trying to hurl him back to the stage to send more riffage down it's body, it is clear that there can be only one man to follow that.