The Leaf, Liverpool. 16 May 2015
Gemma Hayes - vocals, guitar
Tom Osander - drums
Stephen Barlow - guitar
Talli Trow - bass
Ruth O'Mahoney Brady - keys, synth, vocals
Back in early 1999 Glen Hansard of Irish band the Frames told me about an extraordinary music festival being held in the Irish republic during the summer. It was located at an area of high environmental interest called Liss Ard (County Cork). It was indeed extraordinary. The festival lasted for ten days and featured a lineup of some of the best contemporary musicians together with new Irish singer/songwriter talent including one Gemma Hayes. She played several gigs during the festival including one in a tent pitched in the middle of a meadow. After that wonderful performance I interviewed her as we walked back to the festival's home base. She was very beautiful, intelligent, natural and absolutely dedicated to her art. It was obvious to me that she had a bright future in an industry that is notorious for using and abusing young talent.
4 labels, 5 albums, 7 EPs, 7 award nominations and wins (including Best Live Female Artist of 2012 by MTV Ireland) later and it's time to catch up with Gemma. The occasion is the Liverpool leg of her tour to promote her latest album, BONES + LONGING, released last year on the artist's own label. The last time I witnessed a performance by Gemma she performed solo (at both Liss Ard and the Witnness Festival) but tonight she's performing with a full band (as it seems do most singer/songwriters today). I have not heard the latest album so there's added interest for me in the night's proceedings…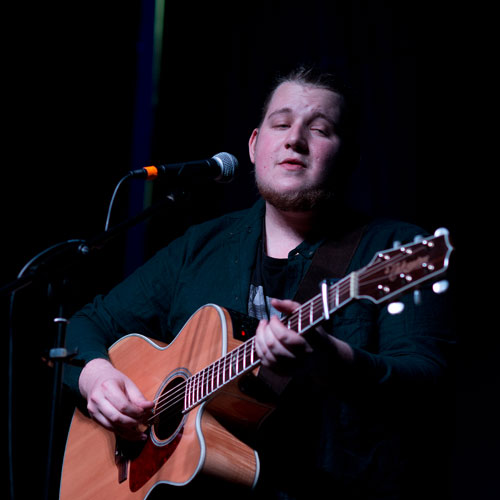 In support of Hayes was a local Wirral lad called Oliver Gosling with one of the smoothest, easiest voices I've heard in a while. In fact I was taken aback by how good this his voice and songs were. However, my feeling is that Gosling is underestimating his own talent with a performance littered with silly asides. My message is 'get serious' - you have what it takes.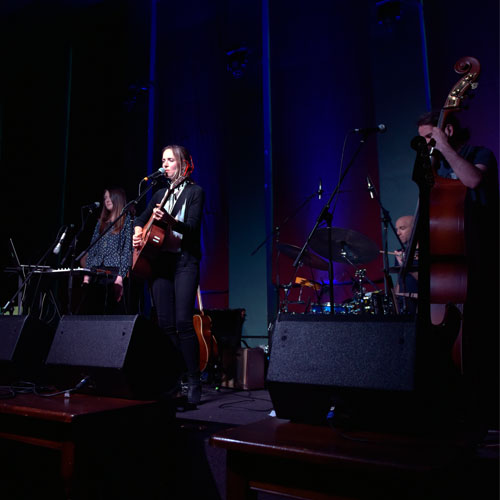 With the venue now full and the players in place it was time to hear the show's opening song. 'Dreamt You Were Fine' is from the new album and an excellent choice with its driving beat, powerful melody and a superb vocal performance. This was something of a showcase song which illustrated how strong this groups is. They proved their point! Next up another new song in the fast moving 'Joy' and it's becoming obvious that drummer Tom Osander is pretty special. Now I did buy the album at the venue and after listening to it several times concluded that Hayes and her band's live performance was an improvement over the studio versions. It was in fact true for virtually every new album song performed! Gone were the echoey and distant Hayes' vocals.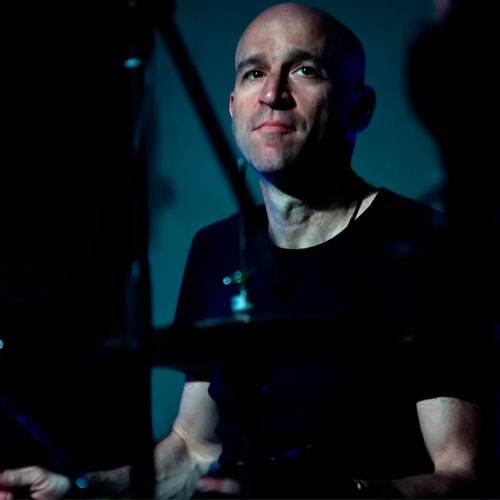 'Making My Way Back' was the sole exception to this as production was more stripped down allowing the beauty of it and voice shine through - for most of the song… It's a great composition with strong melody and the live interpretation was expressive and moving. This song should be released as a single. Then it was time to step back into the back-catalogue with 'Back Of My Hand' (from NIGHT ON MY SIDE) and 'Shock To The System' (from LET IT BREAK). Once again Hayes and her band added a sense of truth and drama to the recorded versions - braught them to joyful and painful life.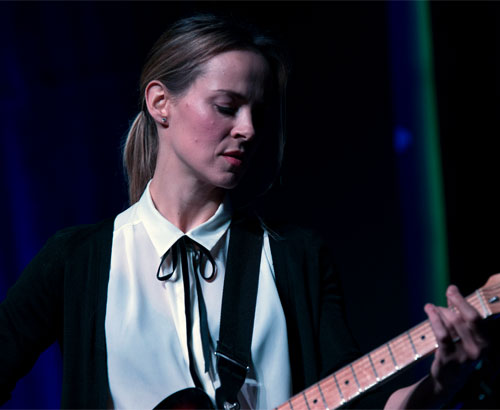 The cute, playful and tuneful 'Palomino' arrived and was obviously a fan favorourite with the shouted applause from the auditorium almost lifting the roof. Throughout this stunning show Hayes exhibited an uncommomonly close bond with her audeince with little jokes, observations and explanantions coming thick and fast. But most amusing of all was her description of how Louis Walsh tried to tempt her away from song-writing and come under his wing with his song-writers…She also mentioned that back then Walsh was bald and he of course he isn't now…Hayes then dedicated the next song to him called 'Keep Running' - the place was in fits.
One of the biggest cheers of the night came with 'Laughter' from the new album. It sounded very different live but one thing shone through and bestowed it with explosive drama - Osander's drumming. For me it was the song and performance of the night.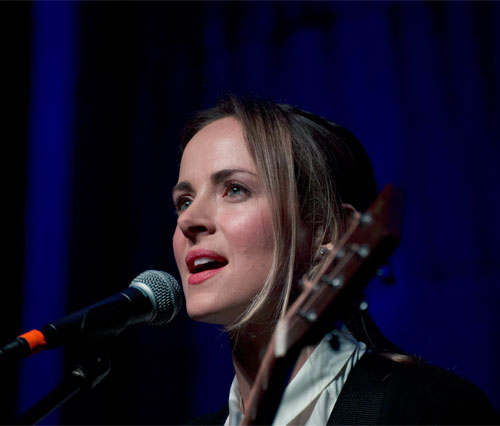 Hayes is an accomplished guitar player and during the night played three guitars - two acoustic and one electric.
She the playfully edged the audience into calling for an encore which she provided ending the show with two older favourites: 'Oliver' and 'Let A Good Thing Go'. The guitar rush/climax at the end was straight out of a Frames performance and just as good. The band played their part but special mentions are due to Ruth for her superb backing vocals and Tom Osander for soem magnificent drum work (Hayes should consider a live version of the album with Tom in tow!). Hayes has come a long way  since 1999 as a writer, guitarist, singer, communicator and team leader. Without doubt she is currently one of the very best out there and tonight's show more than proved that. But she also proved something else - that love, humility, music and integrity flow strongly through her veins.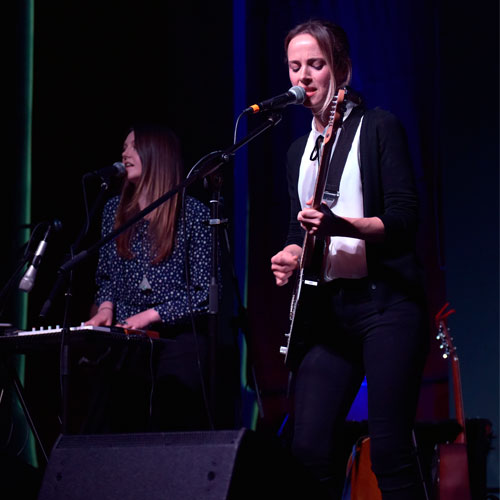 SETLIST
Dreamt You Were Fine
Joy
Making My Way Back
Back Of My Hand
Shock To The System
Palomino
Happy Sad
To Be Your Honey
Keep Running
Iona
Laughter
——-
Oliver
Let A Good Thing Go