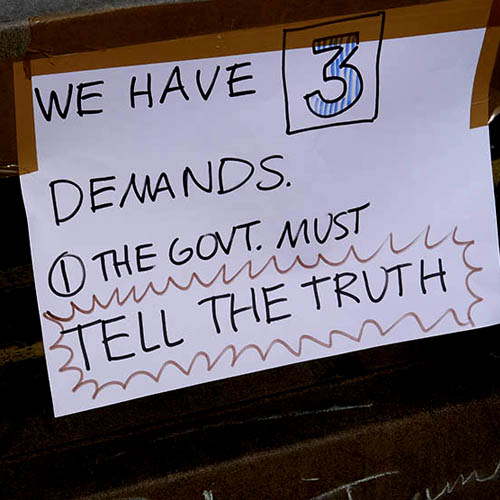 Brexit could not have arrived at a worst time and provides a solid illustration as to why this was a lunatic strategy. And it gets worse! It now seems that a mutually beneficial trade deal is unlikely to materialise due to the prime minister's intransigence and inability to adhere to the original and agreed Withdrawal Deal. At severe risk are the UK manufacturing and supply industries - it is likely that the huge and successful motor industry will disappear with the loss of hundreds of thousands of car related jobs. With 45% of UK exports currently going to the economic and convenient EU markets, we are looking at potential dissemination of our economic base and a humanitarian disaster. The government is confident that beneficial deals will be struck with countries such as the USA and Japan - 'opening the UK to global markets' when the UK is already a global trade player…This will ultimately translate into increased imports, a worsening balance of payments (already poor) and the inevitable decline in UK industries and farming. Welcome Back!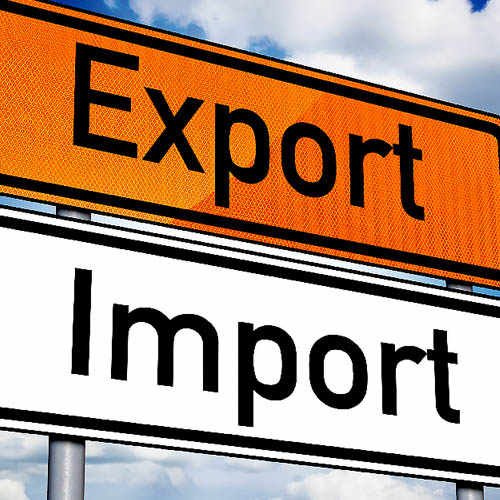 'Taking Back Control' was the overriding theme for Brexiteers - another Cummings masterpiece. The real problem with this is that the majority of British voters believed it, and voted for Brexit and another Tory government. In so doing the prime minister did indeed 'take back control' - with a sweeping majority and an effective campaign to rid him of Tory MP dissenters. So we now have a parliament of compliant Tory MPs who will vote anything through in order to curry favour with Tory seniors and Brexiteers in-chief. Corbin made the job even easier with his indefensible Brexit fence-sitting and quite ludicrous and impossible election promises. What Corbin forgot or didn't realise was that his moderate success in the previous election (which of course he ultimately lost) was due to the worst Tory leader and election campaign for decades. The lack of a viable opposition together with the combined opposition's agreement to hold an election (which only Scotland's SNP benefitted from) effectively sealed the coffin. Welcome Back!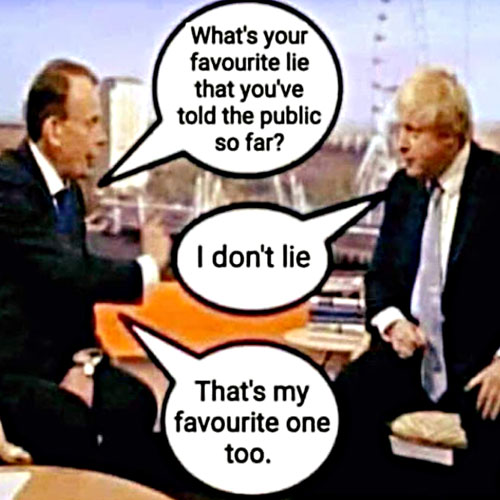 The Covid emergency has provided proof that this government cannot be trusted. It's mishandling of the emergency has led to unnecessary loss of life which probably amounts to thousands of extra deaths. The figures provided are meaningless: it is estimated that there have been 65,000 excess deaths in the period (in comparison with past years) whereas the government figures are only 43,000, while the rate of infection and spread are based only on people tested, but the vast majority have not been tested (or tracked). The ring of safety around care homes was shown to be a lie with 40% of all deaths coming from the sector with no testing for months (including of those transferred from hospitals - a key source of infections). There's a Trumpian flavour to government declarations in that white is black and black is white. Like Trump, does the government really believe the UK public will fall for this for a second time? Welcome Back!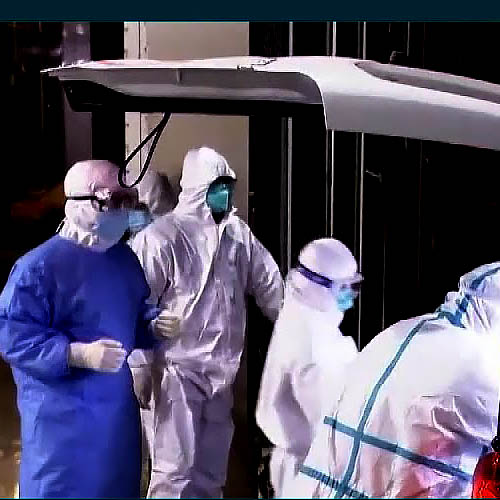 But there is hope in the form of Keir Starmer, the new Labour leader. His approach at the dispatch box is forensic and telling. He is being more critical (at last!) of this government's performance and has already shown that he is decisive when he needs to be (as is illustrated with the rapid sacking of his education minister). What Starmer has to remember is that elections are not won by extreme left party members but by ordinary voters who, time and time again, have proven to favour a more moderate and fair set of policies. He has a battle on his hands but he has to take a firm grip on his party and continue to alert all of us to the lack of transparency, incompetence, corruption and harmful dogma of this government. But he must also give hope to the millions of young voters who under the Tories have suffered most in every way - housing, education fees, income, support. Welcome Back To A Viable Labour Opposition!