"The Pinter Theatre was packed to the rafters on 2 October 2018 in high anticipation of a major event. We were there to witness a very special occasion: a performance by Mark Rylance of Harold Pinter's 2005 acceptance speech for the Nobel Prize for Literature, which he titled Art, Truth and Politics. Sir Mark Rylance is recognized as one of today's finest actors, both in theatre and film. In 2016 he won the Oscar for best supporting actor in the film Bridge of Spies. Harold Pinter was also a fine actor, but is best known as one of the most important writers of the 20th century, not least for his hugely influential plays."
"The performance was part of a season of Pinter plays, which runs to February 2019, in celebration of Pinter's literary legacy and to commemorate the tenth anniversary of his passing. Artistic Director for the season, Jamie Lloyd, said: "This is sure to be a powerful evening; one of the all-time greatest actors speaking the provocative and profound words of one of the all-time greatest playwrights and political agitators. The Nobel Lecture concerns the quest for truth in art and the scarcity of truth in politics. These performances couldn't be more timely."
And how right he was.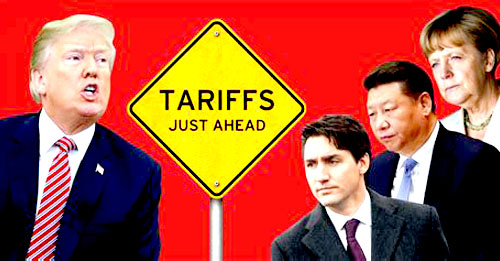 These are indeed dangerous times lead by very dangerous political leaders. The growth of the far right across the world is championed by a small number of the world's most powerful leaders,  Trump and Putin to name a few. These two men are guilty of raising the nuclear stakes and proudly so. But most worrying to me is Trump's escalation of the USA's nuclear capability and the use of a new and very effective weapon - trade - and whose latest weapon - far right patronage - is capable of reversing decades of positive social change. Bush and Blair started the rot with the illegal war on Iraq which has had the most devastating long-term results in relation to middle east security and stability, while millions have died, lost everything and have become refugees.
Great music and literature at their best share one overriding quality - truth - in both fiction and factual art. We currently live in the most difficult times with nationalism, the environment, dictatorship, wars, and some of the worst national leadership ever. Putin, Trump and many more have sunk to the lowest depths of dishonesty, corruption, incompetence and discrimination while inexplicably enjoying major popular support. In the UK under premiers Cameron and May the country marginally decided to leave the European Union after over forty years of peace, partnership and economic progress with rank nationalism and racism raising their ugly heads during the 2016 referendum. I recently became familiar with Harold Pinter's 2005 Nobel Prize award speech which for me put much of the above in truthful, passionate and artistic perspective.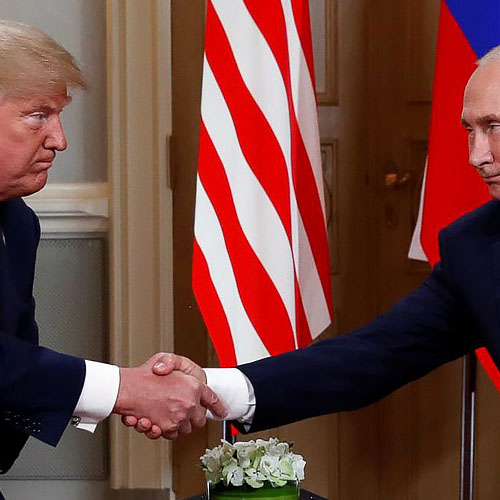 Harold Pinter Nobel Award Lecture
Actor Mark Rylance will read Harold Pinter's Nobel Prize speech as part of Jamie Lloyd's upcoming season of the playwright's short plays at the theatre that bears his name. Pinter was awarded the Nobel Prize in Literature in 2005, and he delivered the speech, titled 'Art, Truth and Politics', upon accepting the award.
"Harold Pinter was one of our earliest supporters and his Nobel Lecture is a revelation. Here is a man passionately dedicated to truth in the theatre and the world. It will be an honour to speak his words."
Pinter was awarded the Nobel Prize in Literature in 2005, and he delivered this speech, titled 'Art, Truth and Politics', upon accepting the award:
In 1958 I wrote the following:
'There are no hard distinctions between what is real and what is unreal, nor between what is true and what is false. A thing is not necessarily either true or false; it can be both true and false.'
I believe that these assertions still make sense and do still apply to the exploration of reality through art. So as a writer I stand by them but as a citizen I cannot. As a citizen I must ask: What is true? What is false?
Truth in drama is forever elusive. You never quite find it but the search for it is compulsive. The search is clearly what drives the endeavour. The search is your task. More often than not you stumble upon the truth in the dark, colliding with it or just glimpsing an image or a shape which seems to correspond to the truth, often without realising that you have done so. But the real truth is that there never is any such thing as one truth to be found in dramatic art. There are many. These truths challenge each other, recoil from each other, reflect each other, ignore each other, tease each other, are blind to each other. Sometimes you feel you have the truth of a moment in your hand, then it slips through your fingers and is lost.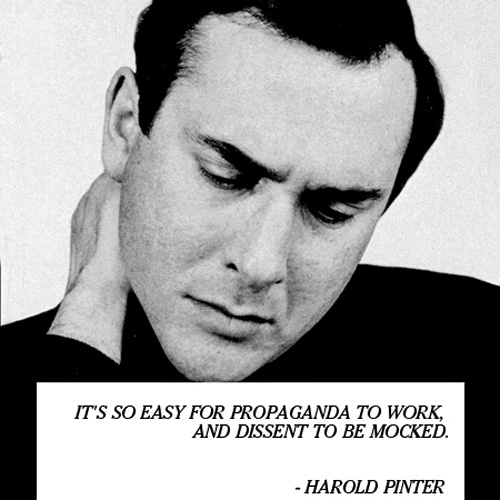 I have often been asked how my plays come about. I cannot say. Nor can I ever sum up my plays, except to say that this is what happened. That is what they said. That is what they did. Most of the plays are engendered by a line, a word or an image. The given word is often shortly followed by the image. I shall give two examples of two lines which came right out of the blue into my head, followed by an image, followed by me. The plays are The Homecoming and Old Times. The first line of The Homecoming is 'What have you done with the scissors?' The first line of Old Times is 'Dark.'
In each case I had no further information.
In the first case someone was obviously looking for a pair of scissors and was demanding their whereabouts of someone else he suspected had probably stolen them. But I somehow knew that the person addressed didn't give a damn about the scissors or about the questioner either, for that matter. 'Dark' I took to be a description of someone's hair, the hair of a woman, and was the answer to a question. In each case I found myself compelled to pursue the matter. This happened visually, a very slow fade, through shadow into light.
I always start a play by calling the characters A, B and C. In the play that became The Homecoming I saw a man enter a stark room and ask his question of a younger man sitting on an ugly sofa reading a racing paper. I somehow suspected that A was a father and that B was his son, but I had no proof. This was however confirmed a short time later when B (later to become Lenny) says to A (later to become Max), 'Dad, do you mind if I change the subject? I want to ask you something. The dinner we had before, what was the name of it? What do you call it? Why don't you buy a dog? You're a dog cook. Honest. You think you're cooking for a lot of dogs.' So since B calls A 'Dad' it seemed to me reasonable to assume that they were father and son. A was also clearly the cook and his cooking did not seem to be held in high regard. Did this mean that there was no mother? I didn't know. But, as I told myself at the time, our beginnings never know our ends.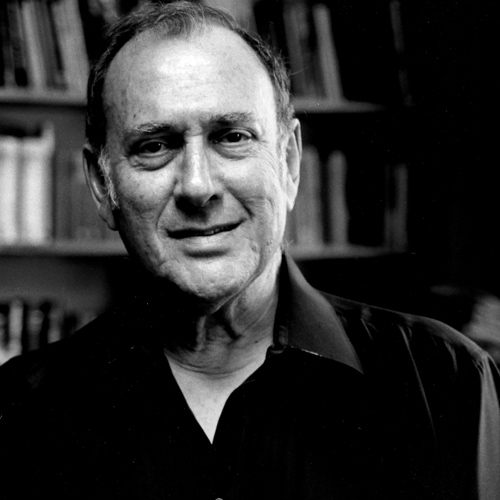 Photo: Martin Rosenbaum
'Dark.' A large window. Evening sky. A man, A (later to become Deeley), and a woman, B (later to become Kate), sitting with drinks. 'Fat or thin?' the man asks. Who are they talking about? But I then see, standing at the window, a woman, C (later to become Anna), in another condition of light, her back to them, her hair dark.
It's a strange moment, the moment of creating characters who up to that moment have had no existence. What follows is fitful, uncertain, even hallucinatory, although sometimes it can be an unstoppable avalanche. The author's position is an odd one. In a sense he is not welcomed by the characters. The characters resist him, they are not easy to live with, they are impossible to define. You certainly can't dictate to them. To a certain extent you play a never-ending game with them, cat and mouse, blind man's buff, hide and seek. But finally you find that you have people of flesh and blood on your hands, people with will and an individual sensibility of their own, made out of component parts you are unable to change, manipulate or distort.
So language in art remains a highly ambiguous transaction, a quicksand, a trampoline, a frozen pool which might give way under you, the author, at any time. But as I have said, the search for the truth can never stop. It cannot be adjourned, it cannot be postponed. It has to be faced, right there, on the spot. Political theatre presents an entirely different set of problems. Sermonising has to be avoided at all cost. Objectivity is essential. The characters must be allowed to breathe their own air. The author cannot confine and constrict them to satisfy his own taste or disposition or prejudice. He must be prepared to approach them from a variety of angles, from a full and uninhibited range of perspectives, take them by surprise, perhaps, occasionally, but nevertheless give them the freedom to go which way they will. This does not always work. And political satire, of course, adheres to none of these precepts, in fact does precisely the opposite, which is its proper function.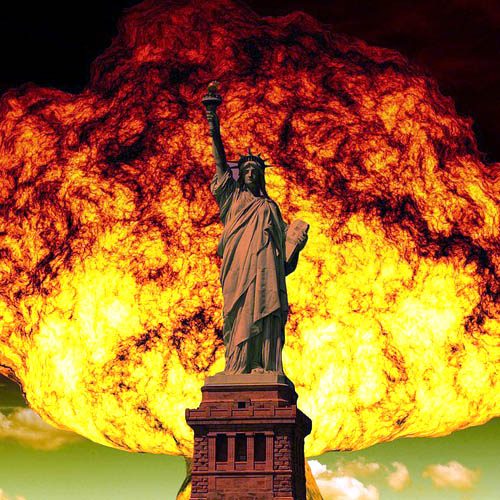 In my play The Birthday Party I think I allow a whole range of options to operate in a dense forest of possibility before finally focussing on an act of subjugation.
Mountain Language pretends to no such range of operation. It remains brutal, short and ugly. But the soldiers in the play do get some fun out of it. One sometimes forgets that torturers become easily bored. They need a bit of a laugh to keep their spirits up. This has been confirmed of course by the events at Abu Ghraib in Baghdad. Mountain Language lasts only 20 minutes, but it could go on for hour after hour, on and on and on, the same pattern repeated over and over again, on and on, hour after hour.
Ashes to Ashes, on the other hand, seems to me to be taking place under water. A drowning woman, her hand reaching up through the waves, dropping down out of sight, reaching for others, but finding nobody there, either above or under the water, finding only shadows, reflections, floating; the woman a lost figure in a drowning landscape, a woman unable to escape the doom that seemed to belong only to others.
But as they died, she must die too.