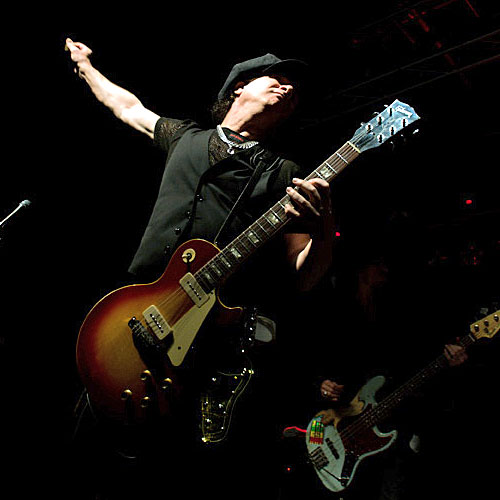 Beginner Guitar HQ is an authority guitar site painstakingly created by a group of dedicated guitarists. Our mission is to be the only resource you need to go from complete beginner to guitar pro. Here you will find everything you need to know including guitar lessons, instructional videos, news, guitar reviews and more. https://beginnerguitarhq.com/best-guitar/
For beginners check out the following link: https://theguitarscout.com/choosing-your-first-guitar/
How to Choose the Best Guitar, 15 Factors To Consider According To Science
Navigating the surfeit of guitars available at your local music shop or online retailer can be a daunting experience. The sheer number of models, shapes and sizes is confusing. However, there might be a way to simplify the experience with the use of science. The guitar as a crafted instrument relies heavily on science for its construction as well as the sound it produces. The measurements and fine-tuning that go into making a guitar are extremely precise.
An understanding of the science behind the guitar is, therefore, an invaluable tool to measure quality, and therefore, determine what is the best guitar.
Tone-wood and Sound Waves
Sound travels differently through varying materials. It moves through wood nearly thirteen times faster than air. This makes it an ideal material for musical instruments where responsiveness is key. We know that sound waves cannot travel in a vacuum. They require molecules to interact with to produce what we recognize as birdsong, a car engine, or music. The first instrument makers sought out the best material and settled on wood. We've all heard of Stradivarius violins. The luthier Stradivari was obsessive about quality and would only use spruce wood from the Fiemme Valley in the Italian Alps. His violins are now famous for the uniqueness of their sound and have the price-tag to match, with certain copies selling for millions of dollars.
Tone-wood
Wood is favoured because of its capacity to effectively transport sound. It also has tonal qualities that differ depending on the type. Some produce brighter sounds, while others create warmer, deeper overtones. In guitar jargon, it is called tone-wood. An especially dense wood prized for the resonance of the sounds that travel through it and the propensity to shape the sound of a finished instrument. Choosing the right type of tone-wood is an important scientific measure of the best and worst guitars. This is, however, hindered by the availability of certain tone-woods which has a direct impact on the price of a guitar. The rarer, more endangered, the wood, the more costly the instrument. It is best to rely on the specific qualities of tone-woods to determine which most suits your needs.
Another consideration is the structural value of wood. A guitar needs to hold itself together as well as produce a great tone. Guitars are known to sustain tension amounting to a few hundred pounds. Luthiers therefore search for a happy medium between tonality and strength. Here is a list of the most common tone-woods and their respective qualities. This is by no means exhaustive and many other variants exist with similarly scientifically proven attributes.
Ash: A common, bright sounding wood known for its ability to sustain chords and notes. Ash is one of the strongest, and most economical, woods used in guitar making. Native to Europe, it is widely available and very affordable.
Alder: Also found in Europe, it is known for its low weight, and a balanced, rich tone with a generous share of both high, mid-range and low frequencies. Alder is favoured for blues and rock styles. Low priced compared to woods such as mahogany and is readily obtainable.
Basswood: One of the softer tone-woods, basswood is native to the Americas. It is used for the balanced, but ever so slightly warmer, quality of its tone. Very affordable and often seen in mixed-wood guitar models.
Mahogany: An extremely resonant hardwood that favours warmer tones, mahogany is strong, but malleable, making it a favourite of luthiers the world over. It is favoured for its durability, pleasing red color and ability to produce a rich, but twangy sound. Mahogany is heavy so be prepared for the extra weight when playing.
Maple: Primarily used for the neck and fretboard, maple produces an extremely bright sound due to its hardness. Found primarily in North America, Maple resonates well and produces defined, biting tones. Maple is mainly used on guitar necks or used with woods to balance out dark, muddier tones.
Rosewood: A heavy and visually stunning tone-wood, rosewood is most often incorporated into a build on the fretboard. It produces a rich, loud and velvety sound though at a high cost due to its rarity. This is definitely not for the more ecologically minded player.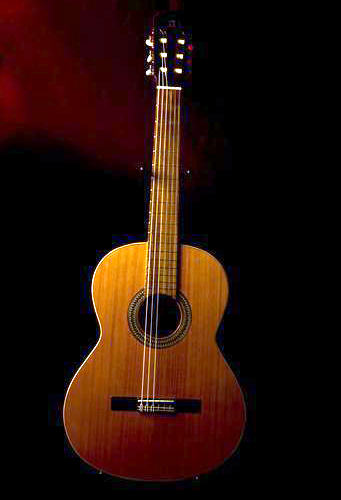 Electric Guitars and the Tone-wood Fallacy
The importance of tone-wood cannot be understated when considering an acoustic guitar, but does it have the same impact on an electric guitar? Though enthusiastically debated to this day and marred in a conflict-ridden history, the short answer is a science-backed resounding no, or at the very least, the impact is very small.
Electric guitars use magnets and electronic circuitry to carry the sounds from the vibrating strings to an amplifier. The wood has no substantial impact on the quality of the vibrations which create the sound.
Unlike an acoustic which uses the wood to amplify and enlarge the sound, an electric guitar doesn't rely on the wood to do so. The wood simply acts as a strong base capable of sustaining the tension of the strings and onto which the other components are fixed.
Choosing an electric guitar is, therefore, much more reliant on the components, the quality of the craftsmanship and how these two affect the tone.