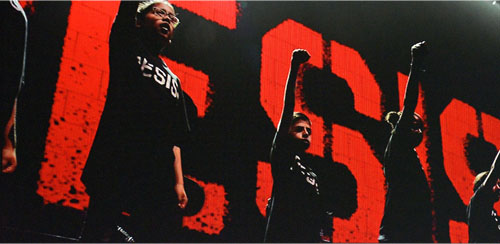 The setlist is beautifully judged as is exemplified by the following acoustic guitar dominated and calmer vibe of 'Wish You Were Here'. Then the helicopter sounds arrive along with a line of children covered head to foot in what looks like prison clothing with hoods covering their heads. A video of 'the wall' and 'Another Brick In The Wall Part 2′ arrives, hoods are removed and the children sing out (along with the audience!) with fist punching the air. Magnificent! Then all covering is removed from the children (of all ages) and they begin to dance on the spot with black T shirts with the word 'resist' clearly and proudly displayed. It's one of many special moments in this masterpiece of a concert.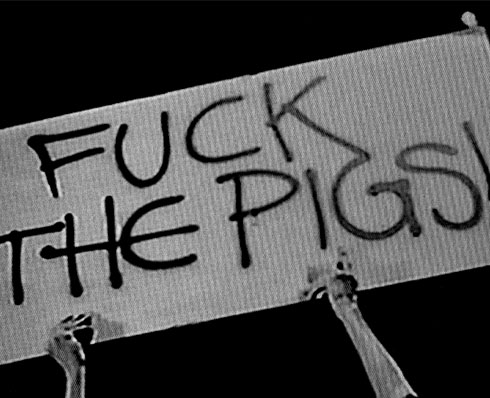 Out in the middle of the auditorium there gradually appears a huge image of the power station (with smoking chimneys!) that appears on the cover of the ANIMALS LP. One of the guitarists takes over lead vocals while the female vocal duo hammer snare drums. It's nothing short of incredible. Then 'Pigs' with masks and signs reading "Pigs Rule The World" and "Fuck The Pigs" complete with thrown champagne and a backdrop that includes Middle East conflict victims. Trump then gets a thorough going over with the lyrics "Charade that you are" as his tricked up image appears behind at one point in nappies… and his voice proclaiming his own precedential victory and a large still stating that "Everyone loses."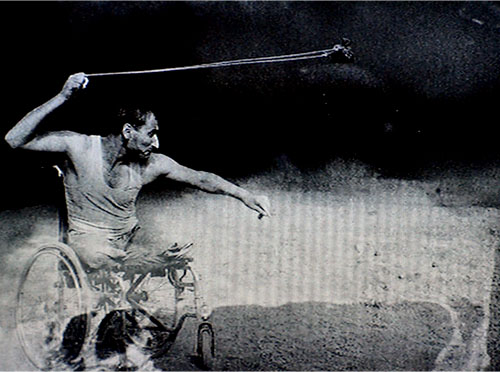 More heart-breaking images accompany 'Us & Them', 'Eclipse' and 'The Last Refugee' including a body floating at sea joining images elsewhere of desperate refugees pushing out a rubber dinghy into unknown and dangerous waters with a load of sad and abused humanity. Waters set out to entertain and inform, and he achieved both with a rare skill and passion that fed through to his vast audience. But even the best performances will fail if technical aspects are not properly covered. Here, backdrops, lighting, sound and cinematography are of the highest order which effectively enhance even further the level of performance of the final product. This is an emotional, sound and vision feast - no less than a masterpiece which moved me beyond words.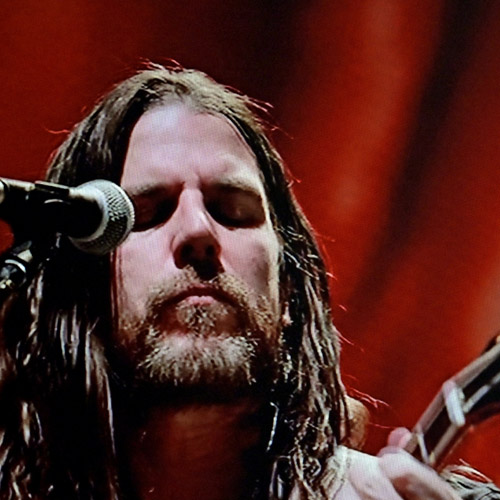 5/5