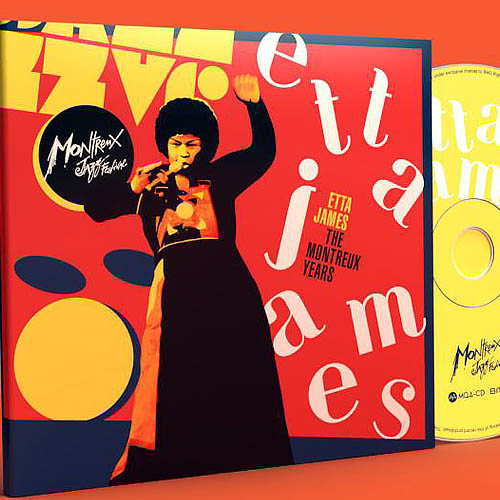 Etta James THE MONTREUX YEARS (2 Vinyl Edition with exclusive liner notes and previously unseen photography). BMG
https://www.youtube.com/watch?v=uZt1xKtPbUQ
Jamesetta Hawkins (January 25, 1938 - January 20, 2012), known professionally as Etta James, was an American singer who performed in various genres, including blues, R&B, soul, rock and roll, jazz, and gospel. Starting her career in 1954, she gained fame with hits such as 'The Wallflower', 'At Last', 'Tell Mama', 'Something's Got a Hold on Me', and 'I'd Rather Go Blind'. She faced a number of personal problems, including heroin addiction, severe physical abuse, and incarceration, before making a musical comeback in the late 1980s with the album SEVEN YEAR ITCH.
James's powerful, deep, earthy voice bridged the gap between rhythm and blues and rock and roll. She won six Grammy Awards and 17 Blues Music Awards. She was inducted into the Rock and Roll Hall of Fame in 1993, the Grammy Hall of Fame in 1999 and the Blues Hall of Fame in 2001. Rolling Stone magazine ranked James number 22 on its list of the 100 Greatest Singers of All Time; she was also ranked number 62 on its list of the 100 Greatest Artists of All Time.
Billboard's 2015 list of The 35 Greatest R&B Artists Of All Time includes James, whose "gutsy, take-no-prisoner vocals colourfully interpreted everything from blues and R&B/soul to rock n'roll, jazz and gospel."
These recording represent my first real introduction to Etta James and with the first track on Side A, 'Breakin' Up Somebody's Home', I'm reminded of Janis Joplin's extraordinary raw and passionate vocals. Backing James is a fabulous 9-piece band which features throughout these Montreux recordings. 'I Got The Will' confirms that, like Nina Simone's recordings, the sound quality is superb. James is heard to encourage the audience to participate in an R&B bombshell that rocks the rafters. Then the classic 'I'd Rather Go Blind' which she introduces by saying that Rod Stewart made money from it but she didn't. It's a moody and melodic sledgehammer of a song that crawls along clothed in the most emotional and expressive vocal, beautifully judged instrumental arrangement, with James alternating between gentle and angry vocal mode. Extraordinary! The side ends with an acepella version (with just a guitarist in tow) of 'A Lover Is Forever'. It's a beautiful and moving song which James sings in the most tender way.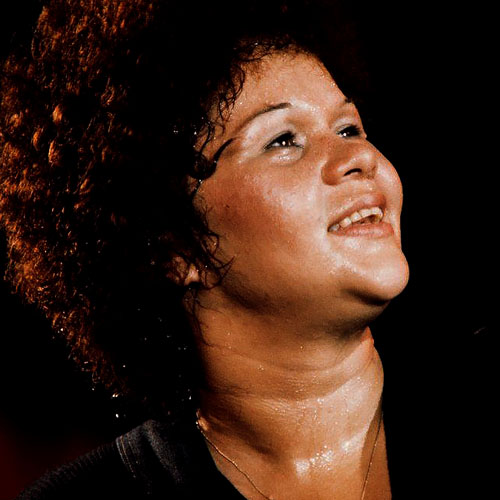 Side B opens with the gently rolling love and loss of 'Damn Your Eyes' and upbeat 'Tell Mama' - two fine examples of how James is able to match her vocal performance to each song's mood and message. The more joyous 'Running And Hiding Blues' is followed by a classic blues song written by James called 'Something's Got A Hold On Me' with its explosive opening that settles down to a mid-paced ballad.
If, like me, you are unfamiliar with Etta James, then either the vinyl or CD editions of these recordings is an excellent start point. James performs some of her best songs live in front of admiring and generous fans. Her backing band is amazing, her vocals powerful and passionate, the remastered sound quality of these recordings is exemplary.
5/5
https://www.atlastettajames.com/