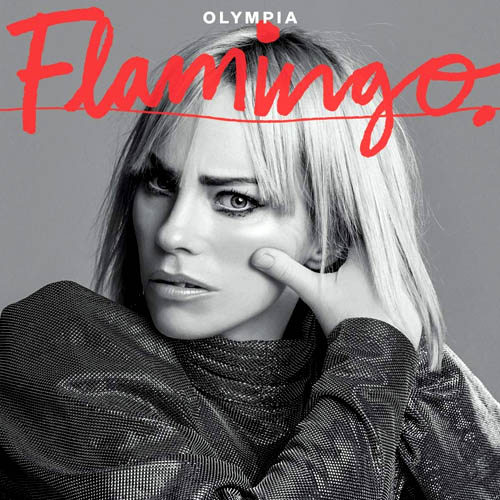 Olympia FLAMINGO. Opposite Number Records
'Flamingo' is a collection of 11 tracks, resonating with complex pop unspooling, vast lyrical scope and the confident animation of a world lit with familiar dreams and desires. A striking follow up to the debut SELF TALK, an album that was nominated for an ARIA award, J Award for Best Video, shortlisted in the Australian Music Prize and selected as triple j feature album. Olivia Bartley, creative force behind the project, co-produced the album with long-time collaborator Burke Reid (Courtney Barnett, DMAs).
Olivia Jayne Bartley, who also performs as Olympia, is an Australian art-pop singer/songwriter/guitarist. She released her debut studio album SELF TALK in April 2016 which received an ARIA Award nomination at the ARIA Music Awards of 2016. In March 2013, Olympia released her self-titled, self-released debut extended play, which included her debut single 'Atlantis'.
In February 2015, Olympia released 'Honey', the lead single from her forthcoming debut studio album. This was followed by 'This Is Why We Can't Have Nice Things' and 'Tourists'. In March 2016, Olympia announced the release of her debut studio album SELF TALK in April, alongside the single "Smoke Signals". She was nominated for Breakthrough Artist at the ARIA Music Awards of 2016, and for the Australian Music Prize.
Olympia's 2016 performance at the Northcote Social Club was listed as the best live show of the year by Michael Dwyer of The Age. She was nominated for a gig at the National Live Music Awards in 2017. Olympia has appeared at the Falls Festival, The Great Escape Festival (United Kingdom), Sound City (UK) and Golden Plains Festival.
The album opens with the explosive punk pop of 'Star City' albeit with bittersweet lyrics: "Thinking 'bout it, believed the future bright/Back when we were, we were dumb kids/Shaped by it, fed by all this time/Carrying around someone else's dream." There are impactful choruses and a voice that exhibits a wide range including some challenging high notes. And there's melody which unperpins the whole spoiled only by some pretty ordinary production. 'Come Back' repeats the dose although with less distinction and some unnecessary backing vocals. Lyrics provide some compensation: "Come to me like a song/Come to me like you mean it/Like you were here all along/Come to me now, I need you/I need you." One of the best songs on the album is 'Easy Pleasure' which provides one of the strongest melodies and a quite emotional message: "Light pouring in for the happy hour/The smiling bottles from the mini bar/Describing best the state of your heart/Lay it down on me, lay it down on me." But once again production has created a song spoiled by a confusion of noises which masks the song's qualities and artist's voice.
Things improve with the next song 'Nervous Riders' which is a beautiful song with background noises cancelled out and a sweet voice and lyrics fully exposed: "And what would you say,If I let you speak?/I let you call my bluff/The phone rings on/Faith slips and dives/It's not the fall that hurts/But what could I be compared to these worlds/These invisible horses/Leave us." More messy noise before another clear-as-blue-sky beauty called 'Won't Say That' arrives which reveals the most expressive and sincere voice that cannot fail to connect with the listener and is surely one of my songs of the year. And that's the story of this album: moments of pure beauty with others of more noise than meaning, and undoubtadly a talent to watch with an enviable live performance ability (which I would love to witness). There's also danceable beats in an album that with improved production deserves more points than I will award it…
3.5/5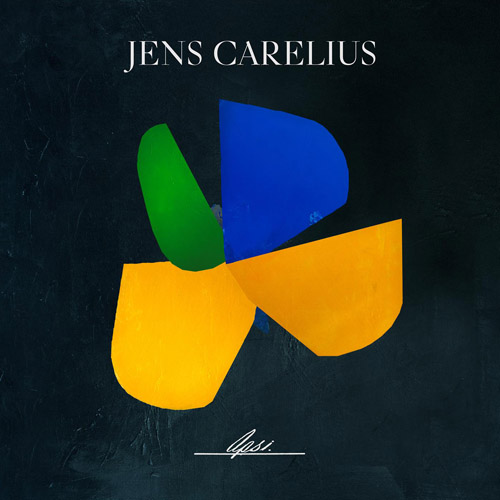 Jens Carelius OPSI. Jansen Records
This is the fourth album by the renowned Norwegian singer/songwriter Jens Carelius. It is also his first album in in 8 years, and his biggest project to date. His great grandfather left a handwritten diary to his children before he died, and the books has stayed in the family since. When Jens read the story for the first time, he was both shocked and proud of what he read. His grandfather travelled through Japan on his own at only 20 years old. He travelled by foot through the entire country, before he settled in Siberia for the next 26 years. He wanted to catch and collect butterfly species, but also had to fight off killers, leopards, tigers and robbers. Jens Carelius' new album is the story of his great grandfather, Opsi. Norwegian writer, Roy Jacobsen, will also release a novel based on these diaries around the same time as the album comes out.
This is one of the most (delightfully) surprising albums I've heard this year. Opening gambit 'Lay Me Down'  opens with plucked acoustic guitar , a clear echoed vocal and a melody as strong as I've heard all year. A gentle opening verse is then followed by an explosive chorus with drums dominantly providing a driving rhythm - it's a stunning surprise and wholly compelling. 'Hunting Butterflies'  opens again with quietly wandering notes and that mesmerising voice that forces one to listen to the narrative of the artist's great grandfather searching for species of butterfly. The song wanders along like a stream gently winding down a slope until finally it reaches a river that flows much faster and louder. This song is utterly beautiful and conveys a very special emotive feel and atmosphere underpinned by a strong melody.
'Even Beauty Grows Old' reveals a harder beat and bass vibe  as Carelius sings: "What are we waiting for, what are we waiting for"  something his great grandfather did not do rather he ploughed along with his life and interests. It's another winner on this wonderful album.  'The Weight' opens beautifully with three minutes of strummed acoustic guitar with orchestral strings eventually joined by with other instruments before the compelling vocal finally arrives. It's an adventurous and distinctive song full of surprises and emotion - my favourite track on the album. 'Bone-fire' sustains the quality and dream-like vibe of this stunning album but then the vibe intensifies when other instruments (especially drums) join in.  Carelius has created something very special here and folk-pop that will appeal to many music lovers. He tells his stories with sincerity, emotion and great writing and vocal skill. The instrumental performances and arrangements are stunning, while production provides vocals and instruments to be heard with such clarity.
4.5/5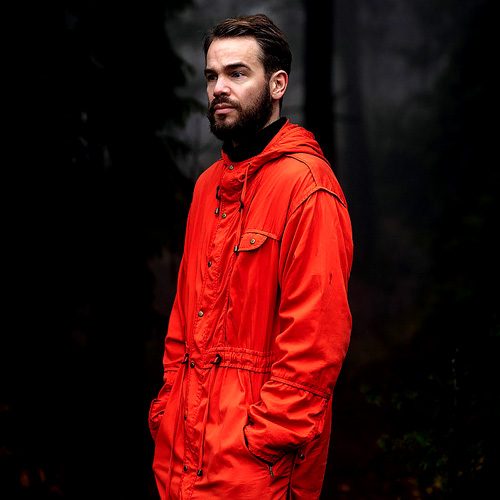 https://www.olympiamusic.com.au/