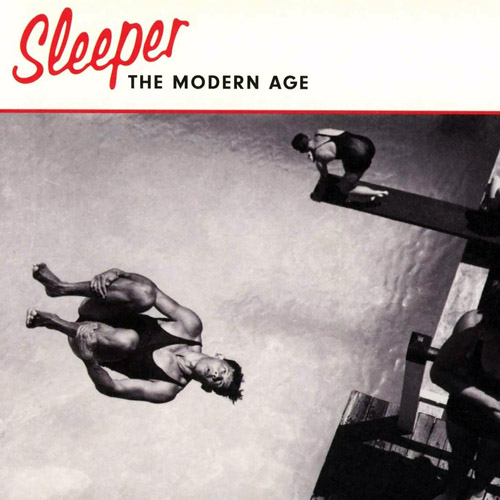 Sleeper THE MODERN AGE. Gorsky Records
"We had no plan to get together. Sometimes life throws you a massive curve ball. You end up jumping off the cliff, just to see what it feels like." - Singer, Louise Wener
It seems hard to believe but Sleeper's last album release was twenty-one years ago! But look, this album sounds as fresh as today and offers freshness and harder rock vitality spiced with pop sensability that combined should appeal to fans old and new. Opener 'Paradise Waiting' reminds me of Hole in total sound and in vocals. There's a strong melody, solid rock instrumentals attention-grabbing choruses - a potential single. Next track 'Look At You Now' is the albums first single release which I fully understand, with its piano rhythm, diverse pace, explosive choruses and another distinctive vocal from Wener.
'The Sun Also Rises' is dominated by interesting guitar riffs and powerful bass rhythm. There's great drumming here which lifts the song substantially. Other track highlights include the Beatle-esque 'Dig' that fairly rushes along at F1 pace. Title track 'The Modern Age' offers up adventurous sound with drums leading the way before Wener kills it with a smooth and sultry performance. 'Cellophane' opens with jangling guitar riffs before it chugs away in mid-pace with vintage and interesting backing vocals.
'Car Into The Sea' has a solid dance beat under an almost talking pace vocal that very effective. The melody is strong and electronic punctuations work well. 'Blue Like You' has a traditional rock-pop feel while 'Big Black Sun' dawdles along with the excellent Wener vocal dominating - it's my highlight of the album. There's much to like here for this quality return to the studio, which is honest and covers many real topics.
4/5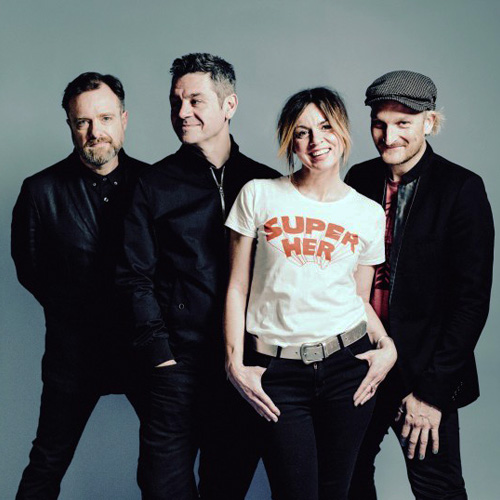 Album Background
On 22nd March 2019, Sleeper released their first album in 21 years, The Modern Age. It wasn't meant to happen. In fact, the band had promised each other it never would.
The band spent summer 2018 recording The Modern Age with their long time producer, Stephen Street -  a relationship that clicked into place again right away. They tracked live at Metway studios in their adopted city of Brighton, before decamping to Street's studio in West London to add the finishing touches.
The Modern Age is the outward looking sound of a band revitalized and refreshed. Covering subjects from motherhood and social media to personal loss and, inevitably, relationships. The Modern Age retains Sleeper's classic pop sensibilities with a shiny, new, contemporary feel.
The first single to be taken from the album is Look at You Now – released on Dec 5th and available on all digital platforms. Initially it appears to be referencing Sleeper's comeback, but it's a protest song at heart: a howl for the politically homeless in a landscape where reasoned debate has given way to vitriol.
As well as digitally, The Modern Age will be available on limited edition coloured vinyl, black vinyl and CD. The Modern Age is released on the band's own Gorsky Records.
https://en-gb.facebook.com/Sleeperofficially/