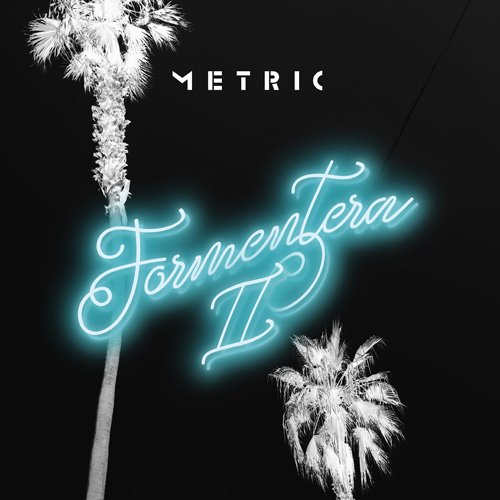 METRIC ANNOUNCE NEW ALBUM FORMENTERA II OUT OCTOBER 13TH
SINGLE 'JUST THE ONCE' OUT TODAY LISTEN / WATCH HERE:
https://orcd.co/justtheonce
https://www.youtube.com/watch?v=VYW4F5q7XBE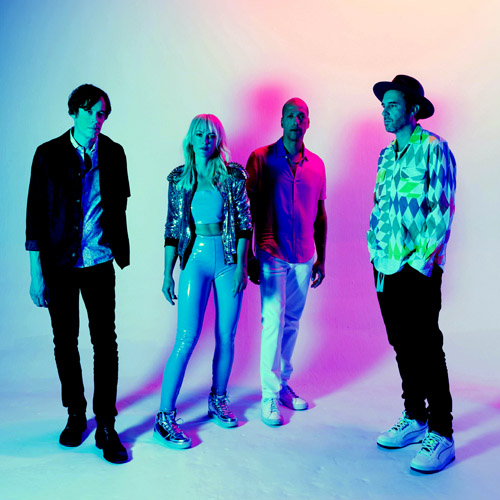 Exactly one year after the release of Metric's 2022 album FORMENTERA, a record that hailed as "one of our favorite albums of the year" in some media, the band has surprised fans with an unannounced and unexpected part two companion album - FORMENTERA II, set for release on October 13th via Metric Music International/Thirty Tigers.
FORMENTERA II was recorded primarily at the band's own Main Street Studios in a rural hamlet outside Toronto from 2020-2022 and was completed at Motorbass Studios in Paris in 2023. From Main Street to Motorbass, this is Metric at their best.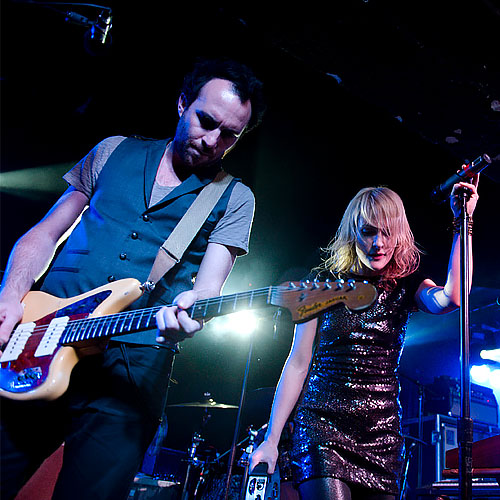 Today they have revealed the first single, 'Just The Once'- a shimmering and soulful song featuring strings composed and arranged by Drew Jureka and mixed by Stuart White (Beyoncé). Listen to 'Just The Once' here: https://orcd.co/justtheonce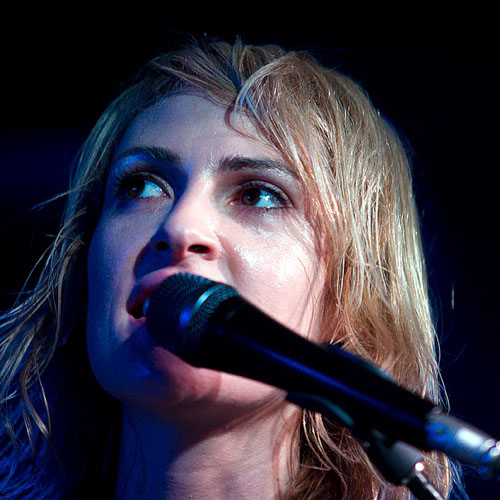 "The only way I can describe "Just The Once" is to call it regret disco," says lead singer Emily Haines. "It's a song for when you need to dance yourself clean. Beneath the sparkling surface, there's a lyrical exploration of a simple word with many meanings. Once is a word that plays a game of opposites. Once can mean once-upon-a-time and refer to a moment in the past, or it can mean someday, once something happens. And as for doing something only once versus doing something once in a while, well, I think we all know how vast the difference is between the two."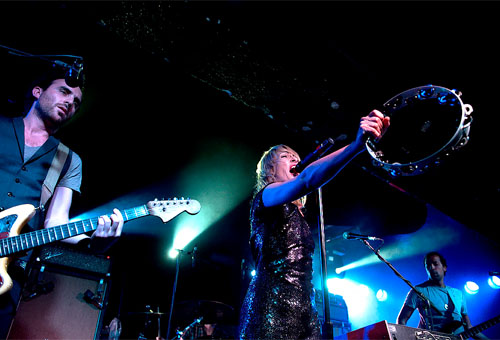 As was the case with FORMENTERA, the songs of FORMENTERA II were brought to life with Metric's tried and true co-engineering & co-production trinity of Jimmy Shaw, Liam O'Neil, and Gus van Go, this time with the trio guiding the unpredictable process to completion from Main Street to Motorbass in Paris, the studio where some of the band's favorite artists and sources of inspiration such as Air, Daft Punk and Sébastien Tellier have worked, in the very neighborhood Metric first visited with Olivier Assayas in 2004 when working with the director on his Cannes Palme D'Or award-winning film Clean. The final touches that happened on FORMENTERA II in Paris at the end of the European leg of Metric's global Doomscroller Tour infused the album with fresh energy and made for a celebratory finish to the labyrinthine process of making these two ambitious albums during the pandemic.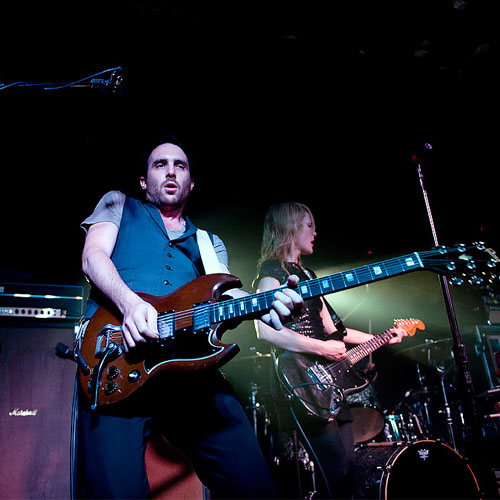 Taken together, FORMENTERA I & II embody an 18 song statement piece written and performed by a dedicated band of artists at the height of their sonic and songwriting powers. Solidifying their identity as genre-defying risk takers, as they did 20 years ago with their debut album, OLD WORLD UNDERGROUND, WHERE ARE YOU NOW?, Metric's ninth studio album FORMENTERA II continues to build upon the body of work that drives the group's urgent purpose, with Haines acting as a lighting rod at the helm, expressing and interpreting the turbulence of life in this world, giving our complex emotions a voice.
FORMENTERA II will be released physically on CD and on limited edition marble blue vinyl as well as sea glass blue vinyl. Metric are also releasing a complete double vinyl set of both FORMENTERA I & II on opaque white vinyl. It's all available for pre-order now in the Metric store: https://ilovemetricstore.com/. Digital pre-orders are available HERE: https://orcd.co/formentera-ii Indie retailers will carry a limited edition clear pink version of the Formentera II LP.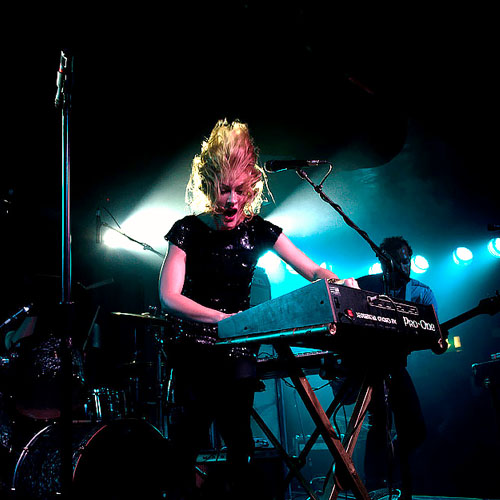 Metric is Emily Haines( vocals, keys), Jimmy Shaw( guitar), Joshua Winstead (bass guitar) and Joules Scott Key(drums). They have spent over 20 years together in creative partnership - a rare feat for any band. This September marks the 20th anniversary of Metric's debut album OLD WORLD UNDERGROUND, WHERE ARE YOU NOW? The band resisted major label offers in favor of starting their own label and retaining control of their own material and career, and for the last two decades have found themselves on an unusual trajectory of increasing success while continuing to push their own artistic boundaries past conventional expectations.
Metric has been nominated for numerous Polaris Prizes and JUNO Awards, including five wins. Metric has appeared on The Tonight Show, The Late Show, Jimmy Kimmel Live! and Later…With Jools Holland and have toured extensively, playing headline shows and festivals around the world. Metric is currently on tour with Garbage and Noel Gallagher.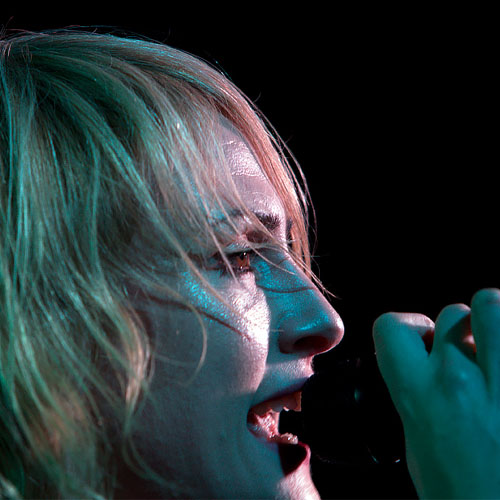 Band Biography: https://en.wikipedia.org/wiki/Metric_(band)
Emily Haines Biography: https://en.wikipedia.org/wiki/Emily_Haines
More Metric Tour Information: http://www.shakenstir.co.uk/news/metric-back-live-2023/