Rag'n'Bone Man Live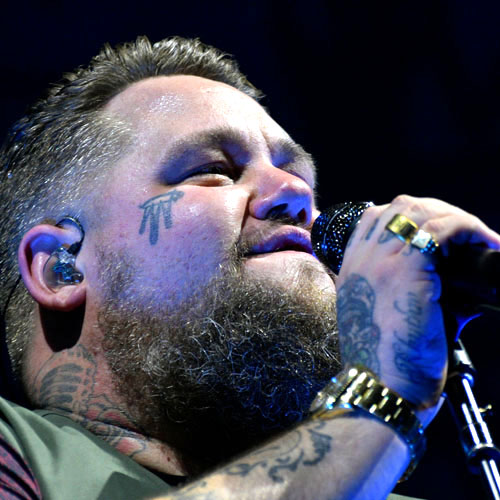 Biography
Rag'n'Bone Man is the performing name of Rory Graham, a British neo-blues and soul singer who broke through to mainstream success in 2017. A native of rural East Sussex, Graham got his start in the hip-hop world of Brighton before finding a more suitable vehicle for his massive voice and releasing a series of independent blues-driven EPs throughout the front half of the 2010s. After signing with Columbia, he landed a bona fide hit with 'Human', the lead single from his 2017 debut album of the same name, which, in addition to going multi-platinum in the U.K., charted across Europe and earned him several Brit Awards. 'Giant', his 2019 collaborative hit single with Calvin Harris, kept Graham in the public eye while he readied his follow-up, LIFE BY MISADVENTURE, which arrived in 2021.
Graham was born and raised in the small town of Uckfield in the southeast of England. Growing up on early blues and soul, he taught himself to sing by mimicking Muddy Waters before discovering hip-hop. Starting out as an MC with a local drum'n'bass crew at age 15, he progressed to hip-hop open-mike nights in nearby Brighton, where he later moved, teaming up with local hip-hop crew the Rum Committee. At the same time, he continued to practice singing in private. At 19, he took part in a blues open-mike night at the encouragement of his father, and the rapturous response to his singing boosted his confidence enough to make him consider it as a career rather than rapping.
Graham's Rag'n'Bone Man moniker came from his childhood memories of sitting in front of the TV with his grandfather, watching repeats of the British '60s sitcom Steptoe and Son, about a pair of rag-and-bone men — dirt-poor street collectors who in bygone days gathered up rubbish in an attempt to find useful rags, bones, and scrap metal that could be sold to merchants for a few pennies. With his tattoo-covered arms, nose ring, shaved head, enormous beard, and typical garb of hoodie and jeans, Graham looked like an escapee from an early-2000s nu-metal band, but he blew crowds away as soon as he opened his mouth with his deep, powerful, soulful, bluesy vocals.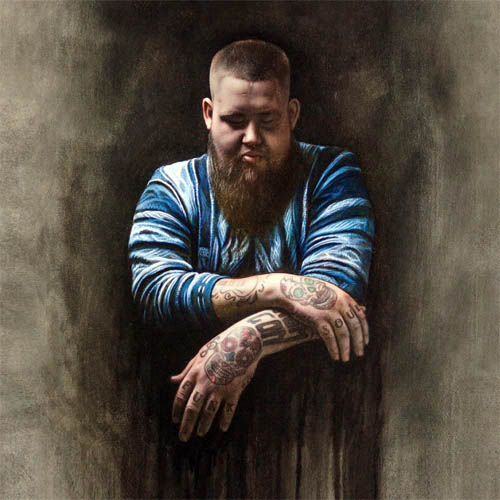 He released his debut EP, BLUESTOWN, in 2012, followed by several EPs over the next few years, with 2014's WOLVES and 2015's DISFIGURED standing out. Graham's early releases were more acoustic, but he evolved toward a more electronic sound with hip-hop-styled beats. In 2013, he signed a publishing deal with Warner Chappell, which enabled him to give up his day job as a caregiver for people with Asperger's syndrome. His increasing profile brought him to the attention of Columbia Records, which signed him in 2016. His debut single for Columbia, 'Human', arrived in September of that year and was a big hit in several European countries.
Graham's first full-length effort (also titled HUMAN) saw release in early 2017. That same year, he was honoured with two Brit Awards for British Breakthrough Act and the Choice Award, as well as a BBC Music Award for British Album of the Year. His status now significantly elevated, he made a guest appearance with Gorillaz on their track 'The Apprentice' and later collaborated with DJ Calvin Harris on the 2019 song 'Giant', another hit throughout Europe that peaked at number two on the U.K. Singles Chart. In early 2021, Graham released the singles 'All You Ever Wanted' and 'Anywhere Away from Here', both of which appeared on his sophomore album, LIFE BY MISADSVENTURE, later that May.
John D. Buchanan