Yamagata moves to her keyboard and introduces her guitarist playing partner. The next song I recognise from her new album. 'Break Apart' is a glacially paced, contemplative song sung with maximum expression and passion:
Please baby please
Don't go
Please baby I need you now
Walking the world without you just won't do
Cuz I get high
On your heart
It's a rare and very beautiful performance - I've not witnessed such emotion and openess live in 2016. But my highlight (and there were several) was 'Elephants' which was played middway through this glorious set. It too is played at glacial pace at the keyboard and backed by the strongest melody of the night and a heartbreaking vocal performance.
During a set which covered songs from most of her albums Yamagata proved to be one of the truly great American singer/songwriters. This was my performance of the year, in a tiny venue at the back end of Manchester…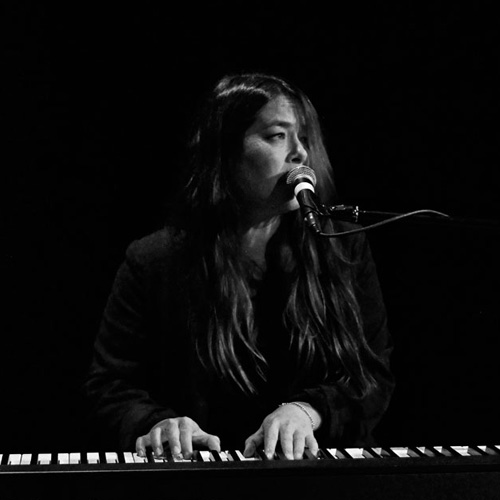 If the elephants have past lives
Yet are destined to always remember
It's no wonder how they scream
Like you and I, they must have some temper
And I am dreaming of them on the plains
Dirtying up their beds
Watching for some sign of rain
To cool their hot heads
And how dare that you send me that card
When I'm doing all that I can do
You are forcing me to remember
When all I want is to just forget you
If the tiger shall protect her young
Then tell me how did you slip by
All my instincts have failed me for once
I must have somehow slept the whole night
And I am dreaming of them with their kill
Tearing it all apart
Blood dripping from their lips
And teeth sinking in to heart
And how dare that you say you will call
When you know I need some peace of mind
If you had to take sides with the animals
Won't you do it with one who is kind?
If the hawks in the trees need the dead
If you're living you don't stand a chance
For a time, though you share the same bed
There are only two ends to this dance
You can flee with your wounds just in time
Or lie there as he feeds
Watching yourself ripped to shreds
And laughing as you bleed
So for those of you falling in love
Keep it kind, keep it good, keep it right
Throw yourself in the midst of danger
But keep one eye open at night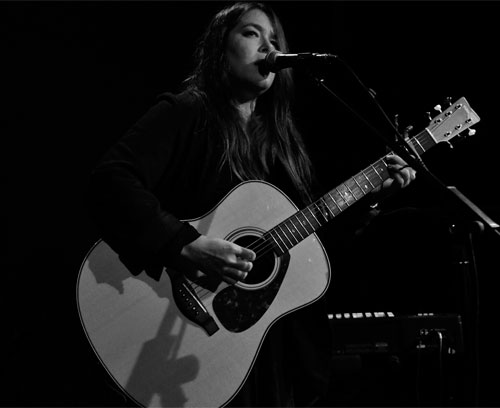 SETLIST
The Only Fault
Money Fame Thunder (2016)
Meet Me By The Water (2005)
Worn Me Down (2004)
Break Apart (2016)
I Want You (2005)
Duet (2009)/Reason Why (2005)
Elephants (2009)
You Won't Let Me (2012)
Landslide
Be Be Your Love (2005)
Black Sheep (2016)