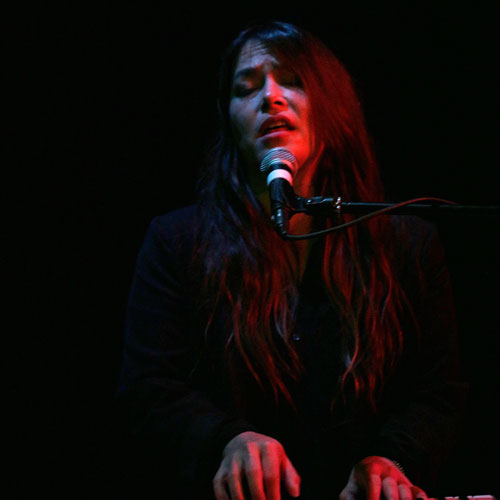 The Kings Arms, Salford, 21 November 2016
"I have fully stepped into my role as healer, optimist, entrepreneur, writer, producer and spirited badass," says Yamagata. "And that is my 'why.'"
Tucked away at the culmination of a dead end little side road road in Manchester is The Kings Arms pub. On the first floor are two venues including the tiny aptly named Theatre where Yamagata is performing. With its high domed ceiling and space for little more than 100 people, I wondered how good the acoustic quality would be and whether this mysterious little venuue would attract the punters to see a less than mainstream artist.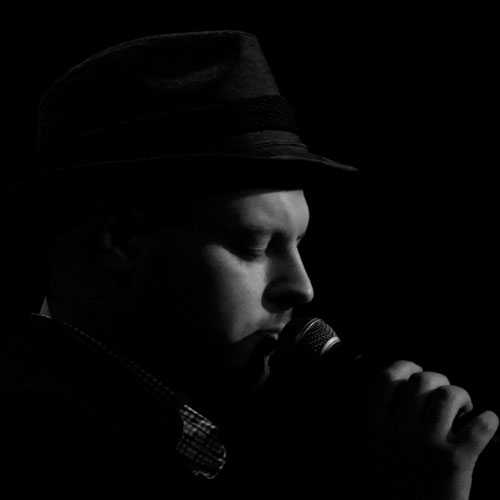 One of the answers to these questions was quickly answered when two rather oddly named folk singer/songwriters performed. First Tragicomics, a thirty-something artist, and his guitar proved that the little venue's acoustic quality was rather nice. He also proved to have a pleasant voice and songs while far from setting the world alight. That said, the mid-full audience was genuinely appreciative.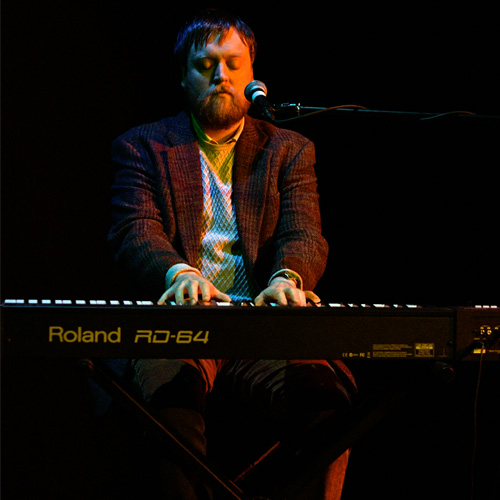 The Gildings was a middle-aged guy who sat performing at keyoards. He was also pleasant, singing romantic ballads while seeming to be under the influence - although this didn't stop him continually joking with his audience between songs. It seems strange to me that I walked away from this show not knowing both these performers' real names…but then perhaps it didn't really matter.
However, they did serve to exemplify the major quality differences between the feature artist and themselves, and it was a chalk and cheese comparison.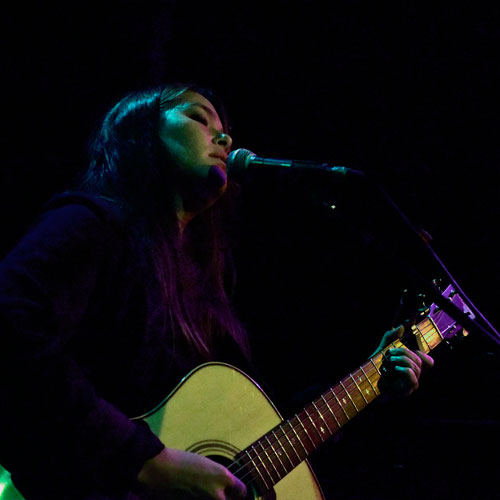 I first heard Yamagata back in 2009 following the release of an extraordinary double CD album called ELEPHANT, TEETH SINKING INTO HEART. Seldom have I heard such an honest, raw and emotional album which basically described a mother and daughter relationship. And so to 2016 and a new album which is different but no less dramatic. Yamagata was involved on the production of the record and has done a superb job.
She walks onto the stage, picks up her guitar and stands at the mic to open with a song I did not recognise, 'The Only Fault'. By this time the small auditorium was full to overflowing and I wondered how on earth these punters had become aware of this American singer/songwriter stranger… Her opening song performance confirmed her wonderful quality and distinction. I did recognise the second song, 'Money Fame Thunder', which ends her new album. It's a slow-burner and immediate confirmation that she is indeed something special. Vocally, she travels the scale with ease, sincerity and  feeling. Lyrically, her songs are from the top drawer with melodies that ease the door open very wide.
Babe I know you're weary of running out of time
We don't know what we're missing
Till it's on the headline
Babe I know you're working to figure this all out
Sometimes you think you're going crazy
Staring at me (Darling I miss you crazy)
It ain't the money or the fame or the thunder
It ain't the memory of where you thought you'd be
It's just that you feel like a tightrope walker
You're gone too high to ever land back on your feet
Babe I know you're waiting for something big to start
It seems like endless complications
Weighing down your heart
It ain't the routines or phone rings or the or the players
You keep on moving towards where you need to be
It's just sometimes there's no words to make it better
And you want someone else to feel what you need