Ritz, Manchester, 22 April 2016
"The world wants to destroy you. It doesn't care who you are," says Money frontman Jamie Lee with a wry smile. "Once you learn to overcome that sense of betrayal, that's when you get real freedom."
Band Members
Jamie Lee - Vocals, guitar
Charlie Cocksedge - keyboard
Billy Byron - Drums
Nick Delap - Bass
"We play The Ritz, Friday April 22nd. Tears and semen shall be shed! In celebration of our time in the city as well as a farewell to awful times I hope you never have to know."
I've started this review with a pair of quotes from band leadman Jamie Lee as they play a useful role in helping define where his songs are coming from and where this band is heading. The band's new album name, SUICIDE SONGS, suggests a dark set of emotions. However, underneath the sadness and struggle deeply-mined optimism manages to surface. This live performance echoes these sentiments to the letter.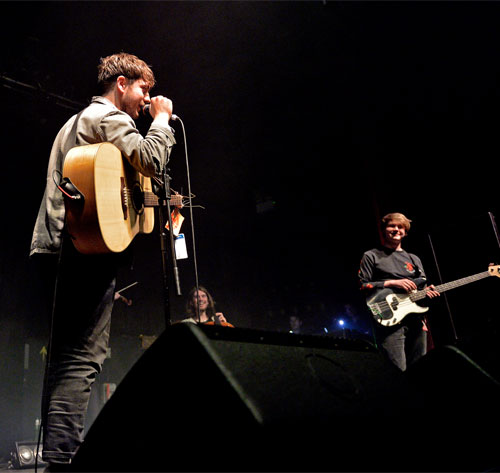 As the stage lights are extinguished, a lone figure appears out of the darkness looking rather untidy, unshaved and a little awkward. He carries an acoustic guitar which I imagine has become something akin to a friend in difficult times past. He talks very comfortably to the audience before launching into a solo performance of a song which must be from the band's first album (THE SHADOW OF HEAVEN) as I don't recognise it. It's about a young lady left alone on Valentine's Day due to her partner's drug induced behaviour. "Lonely London Lady" is good enough for me to want to acquire the album.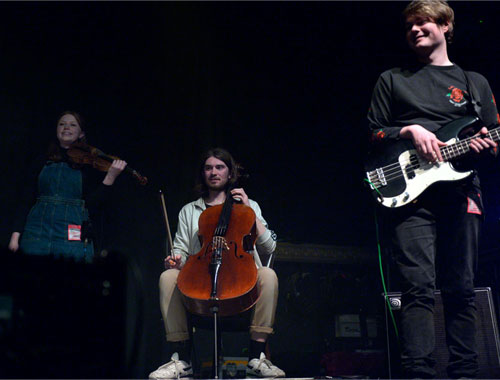 As the rest of the band is revealed I'm surprised and delighted to see a violist and cellist joining the other band members. Now I have to say that for a relatively new and nationally little known band that to take on Manchester's spacious Ritz venue had to be risky. American troubador Tim Rose once told me that he advised his friend Nick Cave to always choose the size of venue that he was guaranteed to fill. That said while the venue was around two-thirds full it actually felt from vibe and noise to be a sell-out!
Such was the crowd's response to a show that went way above my expectations albeit featuring a new album that I love. Lee dominated on stage but his fellow players provided accomplished instrumental support with depth and drama added in spades by the orchestral strings contribution. Vocally, Lee's range is wide and accurately reflective of the setlist songs' emotions and vibe. New songs like the slow, rolling "You Look Like A Sad Painting On Both Sides" with its tragic and reflective message so beautifully performed by Lee and his partners.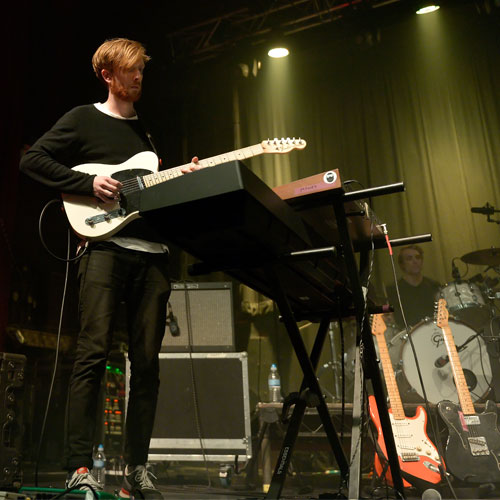 "Night Came" reminded me of some of James's finest moments from their classic LAID. Lee's voice climbs to impossible heights while the sparce instrumental backdrop holds the audience in rapt attention. It's that moment which makes me feel that there's something very special happening here…That feeling is amplifies by the lengthy rendition of "Night Came" where Lee sounds like a highly strung Thom York. It's magnificent! But it didn't end there…"All My Life" hits between the eyes with a Beatlesque instrumental flourish and "Cocaine Christmas And An Alcoholic's New Year" with Lee sounding like the drunken Pogues' on "Fairytale of New York".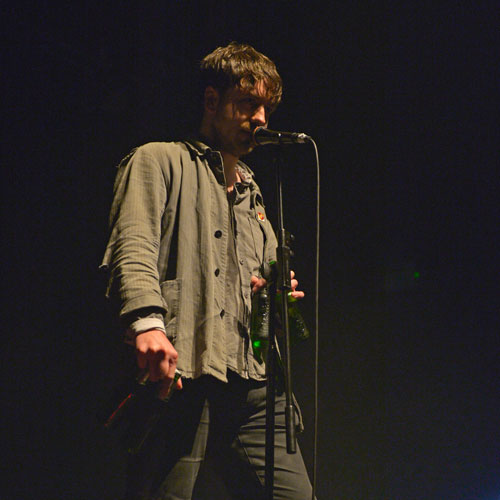 On the night of what could so easily turn out to be the band performance of 2016 was also revealed the potential album of the year, and a band that could so easily go global. What a night!