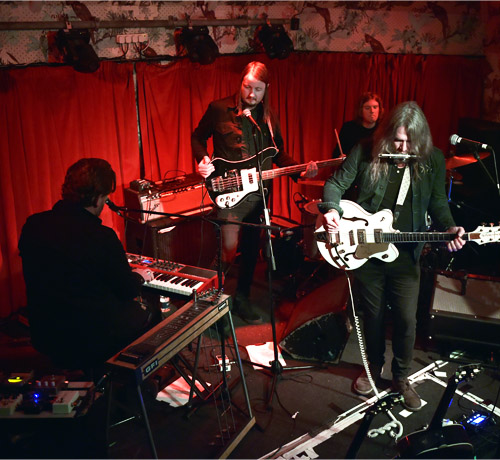 Israel Nash
"Nash makes cosmic Americana his own" – The Times
"a thing of wonder… Who can get enough of music as good as this?" – UNCUT
"a slick, wonderful album" – Q Magazine
"folk-rock visionary" – MOJO
"Nash is a maestro" – The Independent
"as close to heaven as music can take you" – Louder Than War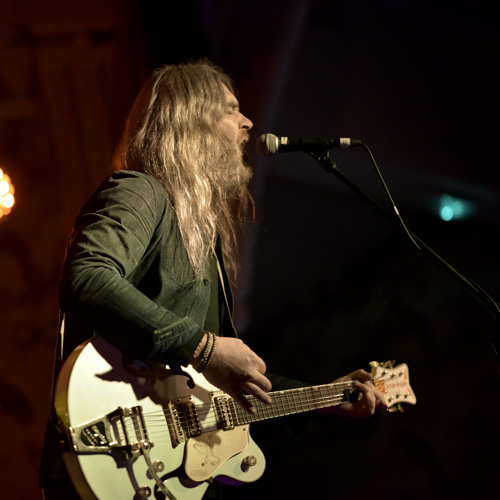 During December 2018 I spent time re-listening to albums in the annual process of picking my best albums of the year. I listened several times to Israel Nash's LIFTED but eventually decided it would not be included. It was a marginal decision but, for me, it was over-produced and not quite there musically. However, it was very good and did improve with each listen with fans while reviewers thought that this was his best album to-date. I felt I should attend a live show because there was no doubting the man's talent. I was glad I did.
I am a big fan of Nash's style of music and when he and his three-man band opened with new upbeat rocker 'Lucky Man' my attention was well and truly grabbed - by the throat! It was an explosive and inspiring opening met with strong enthusiasm from the capacity audience. The song was steeped in mind-catching melody while Nash's voice was expressive, natural and compelling. Nash explained that he last visited Manchester some 4-5 years ago and was happy to be back.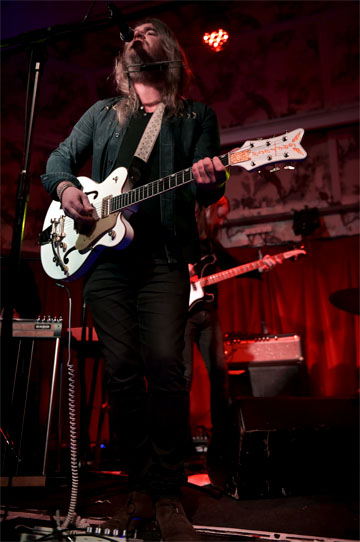 Just four songs were played from the new album including the beautiful and contemplative 'Spirit Falls' which bereft of echoed production sounded much better live. This was followed by a sweeping and cinematic 'Sweet Springs' which also was brought down to real earth without the over-dramatic studio treatment. Mention must be made on keyboard and pedal steel exponent Eric Swanson whose contribution added depth and drama to songs played. Backing vocals from all band members also added musical value and ambience  the setlist.
It became obvious that Nash and Co were playing a game of catch-up on the night with fans they hadn't seen in a while. Songs were included from no less than five albums. All these songs were totally new to me with 'Rain Plans' my major highlight and revealed another side to Nash's qualities - to adapt to most moods and pace - and now means that I just have to acquire the album of the same name. An encore was of course demanded and delivered with an interesting version of Radiohead's 'No Promises' including a contribution from Joana Serrat and the whole band back again for the emotional and new song 'Rolling On' which judiciously ended a wonderful performance.
Whether rocking out or quietly contemplating Nash and his excellent band showed that music can be both meaningful and entertaining. I was more than impressed and needless to say in the days following the concert I have re-listened to the new album several times. I suspect they will be touring again here soon and I would strongly recommend that if they turn up in your neck of the woods, you dip your great music-hungry toes in this beautiful river.
Setlist
Lucky Ones
Spirit Falls
Sweet Spring
Rexanimtarum
Mansions
Baltimore
Goodbye Ghost
Woman At The Wheel
LA Lately
Rain Plains
Through The Door
No Surprises
Rolling On