Now while Manchester's historic Albert Hall is quite something to look at its sky-high Victorian ceilings do tend to ask big questions for sound engineers. And so it proved when Grandaddy's only support Amber Arcades mounted the lofty stage rampart.
"Annelotte de Graaf first started writing songs in 2010 while temporarily living in Philadelphia. Back in the Netherlands she put out a first EP in 2012 containing soft-voiced, melancholic folk ballads. Leading up to the release of this full-length album in spring 2016 Amber Arcades is releasing the Patiently EP containing several stripped-down versions of album-tracks as well as some extra, lo-fi recordings"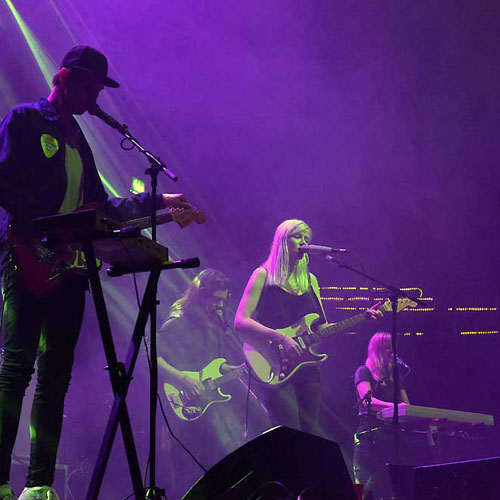 Amber Arcades has recieved her fair share of media attention and accalim, so it was regrettable that the performance tonight could not be heard by me. However, she did receive her fair share of applause from the audience perhaps because, unlike me, they have already heard her on record. Not only was the sound abysmal but the stage lighting left much to be desired. So all round a bit of a disaster.
Setlist
Constant Dream
Right Now
Come With Me
This Time
Fading Lines
It Changes
Turning Light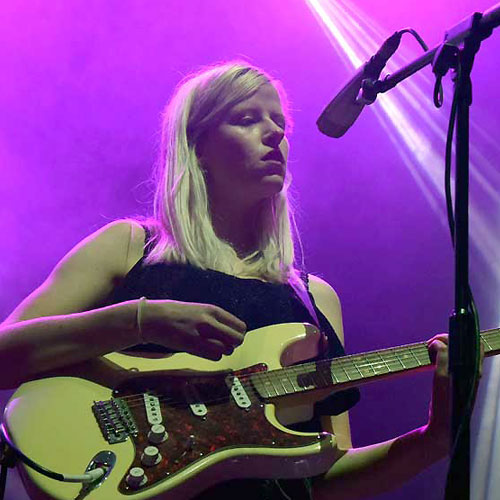 More Images Here: http://www.shakenstir.co.uk/index.php/gallery/?album=3461&gallery=1989