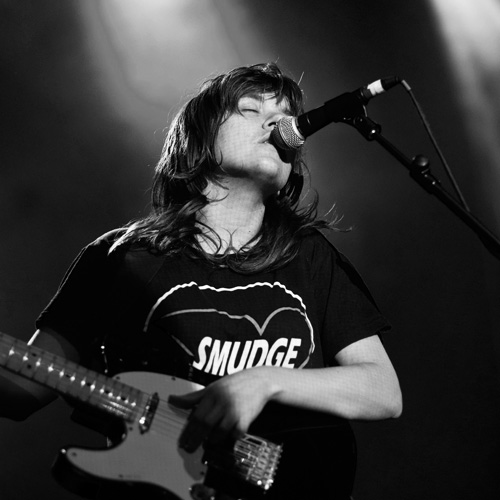 Biography
Barnett was born in Pittwater, and grew up in Sydney's Northern Beaches. When she was 16, her family moved from Sydney to Hobart. She attended St Michael's Collegiate School and Tasmanian School of Art. Having grown up on American bands, she discovered Australian singer-songwriters Darren Hanlon and Dan Kelly which inspired her to start writing songs.
Barnett is openly gay; and currently lives in Melbourne with her girlfriend Jen Cloher. The two have been together since 2011. The song "Numbers" was written by Courtney and Jen about their relationship. Barnett's song "Pickles from the Jar" also details their relationship; and Cloher is mentioned by name in the first line of "Dead Fox.
From 2010–2011 Barnett played second guitar in Melbourne garage grunge band Rapid Transit. They released one self-titled album on cassette.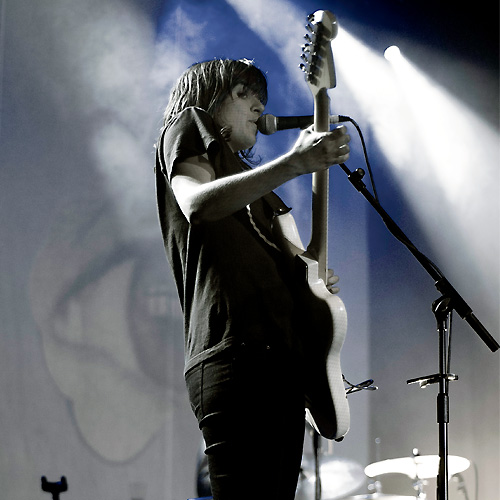 Between 2011 and 2013 Barnett was a member of Australian psych/country band Immigrant Union, a musical project founded by Brent DeBoer of The Dandy Warhols and Bob Harrow. Along with sharing vocal duties, Barnett predominantly played slide guitar and features on the band's second studio album, Anyway. DeBoer also played drums on Barnett's first EP, I've Got a Friend called Emily Ferris.
In 2012, Barnett established her own label, Milk! Records, and released her debut EP, I've Got a Friend called Emily Ferris, to glowing reviews around Australia.
In 2013 Barnett played lead guitar on Jen Cloher's third studio album, In Blood Memory, which was released on Milk! Records.
Barnett received international critical acclaim in 2013 with her second EP, How to Carve a Carrot into a Rose. "Avant Gardener" from the album was named 'Best New Track' by Pitchfork Media in 2013.
Barnett combined these two releases into one, The Double EP: A Sea of Split Peas, released internationally on 20 May 2013 via House Anxiety/Marathon Artists. It was named the album of the week by Stereogum. The track "History Eraser" was nominated for the APRA Song of the Year.
Milk! Records released a compilation EP, A Pair of Pears (with Shadows), on 10″ white vinyl in September 2014, following a crowd sourcing campaign in July that year. The EP included a Courtney Barnett song, "Pickles from the Jar", the song was voted in at number 51 in Triple J's Hottest 100 for 2014.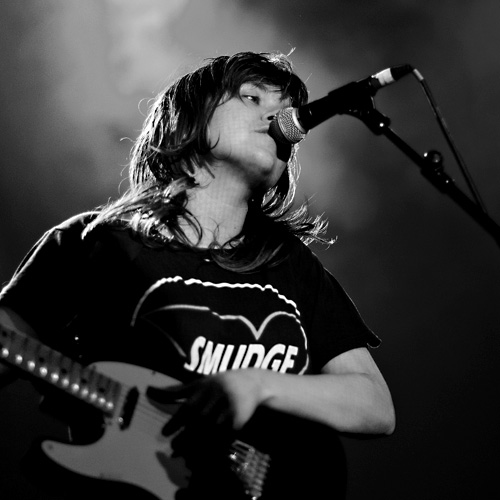 On 30 January 2015, Barnett released details on her upcoming full-length album, recorded in April 2014 with Burke Reid, along with two singles, "Pedestrian at Best" and "Depreston" and accompanying music videos. The music video for "Pedestrian at Best" features Jen Cloher and Fraser A Gorman. Her debut album, Sometimes I Sit and Think, and Sometimes I Just Sit, was released worldwide on 23 March 2015 and was accompanied by an American tour.
In concert, Dan Luscombe of the The Drones has often played lead guitar, having featured on both How to Carve a Carrot into a Rose and Sometimes I Sit and Think, and Sometimes I Just Sit, the latter of which he also co-produced. When Luscombe was not available, the band performed as a trio, with Barnett handling all guitar duties herself. Luscombe has not played on Barnett's 2015 tours, however, and she now refers to the band as the "CB3″ on her Facebook page. The CB3 moniker also features prominently on drummer Dave Mudie's bass drum.
Barnett was eight times nominated at the ARIA Music Awards of 2015, and won in respect of Breakthrough Artist, Best Female Artist and Best Independent Release for Sometimes I Sit and Think, and Sometimes I Just Sit.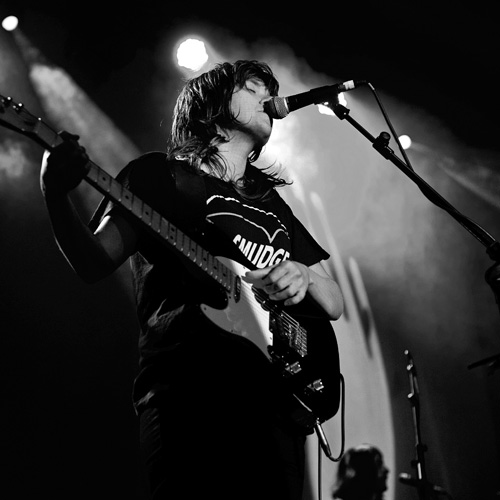 More Exclusive Images Here:
http://www.shakenstir.co.uk/index.php/gallery/?album=3398&gallery=1927