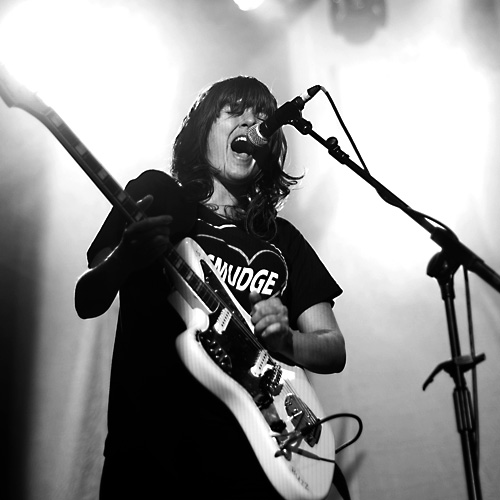 Ritz Manchester. 30 November 2015
Courtney Barnett has travelled a very long way in 2015. Anything but pedestrian, she has accumulated more air miles, magazine headlines, award nominations, festival slots, web pages and interviews than at times you feel she knows what to do with.
Let's cut to the chase, she is visibly nearing the end of the album cycle and live tour and it shows from the start. Perhaps in response to this, the crowd are not engaging as much as usual, but it does also feel like a crowd motivated by only a few overplayed tracks rather than devoted fans.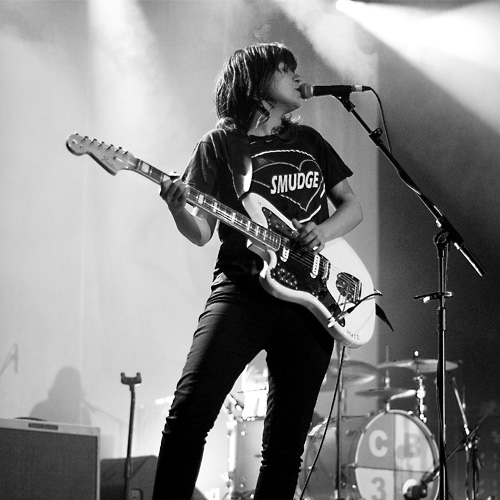 There is a huge response to the 'singles' with more polite appreciation for the other tracks from the album and her earlier career EPs. Predictably the most infectious energy comes from the opening 'Avant Gardener' while 'Small Poppies' brings Barnett in to the first of many guitar frenzies.
The crowd join in triumphantly with 'Depreston' - building to a communal crescendo. Barnett is concerned at some points that the crowd are not "having fun" and she can't read them, but as if to prove her wrong they just get louder for each subsequent song. There were promises of a topless bass player to lighten the mood, but instead belted out 'Elevator Operator' which was a much wiser and thrilling decision.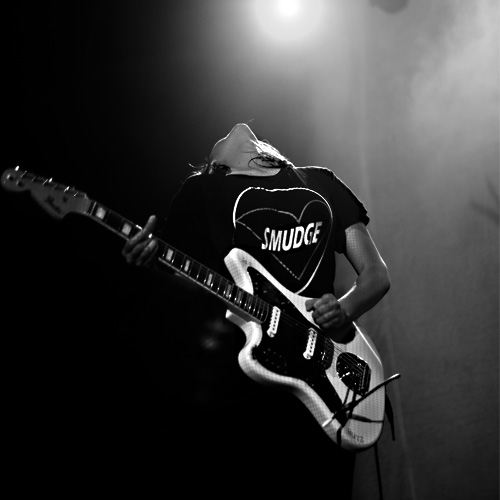 Finishing the main set with 'Pedestrian at Best' confirmed the crowd were on her side, having fun and willing for more. A couple of encores including a cover of The Saints 'Know Your Product' performed with her opening act, Big Scary, and arguably her best if not most popular tune, 'History Eraser' to close.
Unpredictable, messy and utterly thrilling - just how it should be.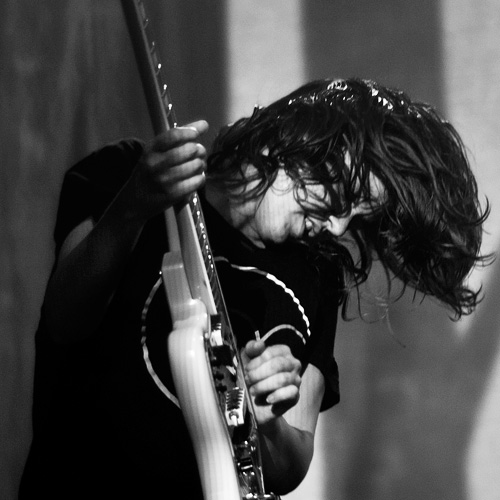 Setlist
Avant Gardener
Dead Fox
Small Poppies
Out of the Woodwork
An Illustration of Loneliness (Sleepless in New York)
Lance Jr
Depreston
Canned Tomatoes (Whole)
Elevator Operator
Boxing Day Blues (Revisited)
Are You Looking After Yourself?
Debbie Downer
Kim's Caravan
Nobody Really Cares If You Don't Go to the party
Pedestrian at Best