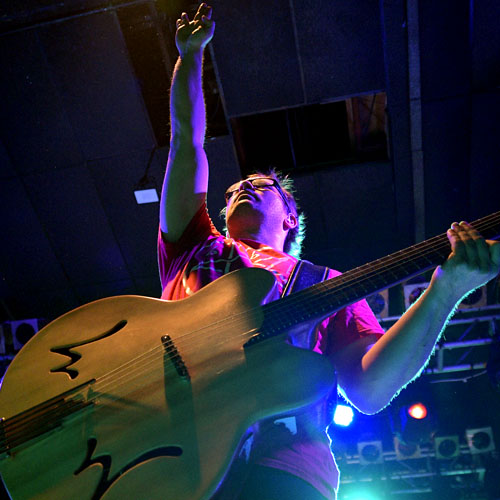 Brendan B Brown - Guitar & Vocal.
Matthew Milligan - Bass.
Brandon Ticer - Keyboards.
Leo Freire - Drums.
Joey Slater - Backing Vocal.
Gabrielle Sterbenz - Backing Vocal.
Karlie Bruce - Backing Vocal.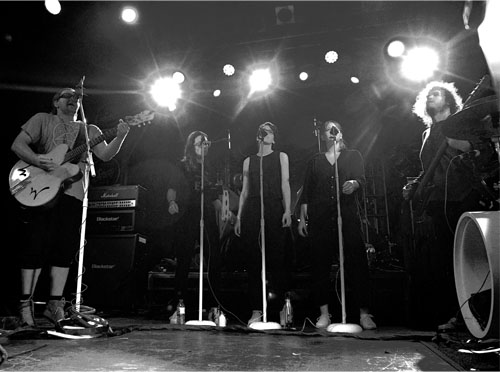 It's hard to believe Wheatus are just one year away from the 20th anniversary of their debut album and still ubiquitous single 'Teenage Dirtbag'. What happens when the song ends its adolescence remains to be seen, but in 2020, Wheatus will release a new and expanded edition of their now classic debut album, in conjunction with a world tour. Says Brendan B Brown, "We found demos of about 10 songs written alongside the tracks that made the album, but they didn't get finished. Looking at them now, they feel surprisingly fresh and deserving of a proper chance to be heard. So we'll have a brand new 20-song version of our album on its 20th anniversary… and that all happens in 2020."
Time to munch on a cheesburger before venturing back to The Ballroom for a band I last saw perform in Wrexham, North Wales around 11 years ago. In all honesty, Wheatus is not one of my favourite bands but I was interested to see the latest line-up and hear the sound of a band that has somehow survived and prospered based on a single hit song. The relentless flow of fans filled The Ballroom to near capacity and the response to Brown when he arrived on stage was deafening. The line-up had indeed changed with several more backing singers adding much depth and drama to Brown's vocals. The music was rock with a heavy dose of pop sensibility - as expected - but I have to say that I came away with the feeling that this band could happily survive another twenty years performing this this level, while offering a sound that was distinctive with very wide appeal.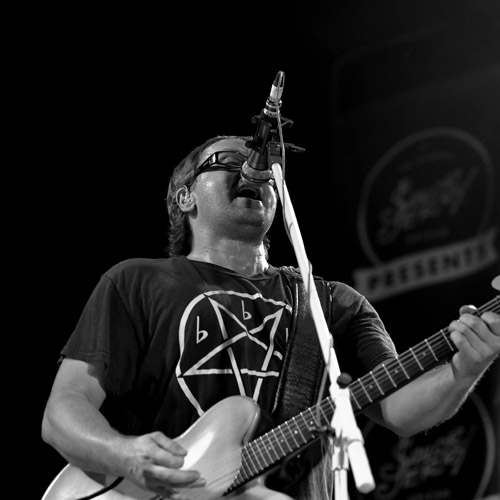 The crowd response couldn't have been better and when the final 'Teenage Dirtbag' was unleashed the audience song along with every word, at one point completely taking over the song's performance. God love 'em…
Setlist
Break It Don't Buy It, Lemonade, A Little Respect (Erasure cover), Leroy, Fourteen, Michelle, The London Sun,Truffles, Rock 'n' Roll Damnation (AC/DC cover), The Fall in Love, Hump'Em N' Dump'Em, Chan's The Man, Hey, Mr. Brown, Sunshine, Teenage Dirtbag.