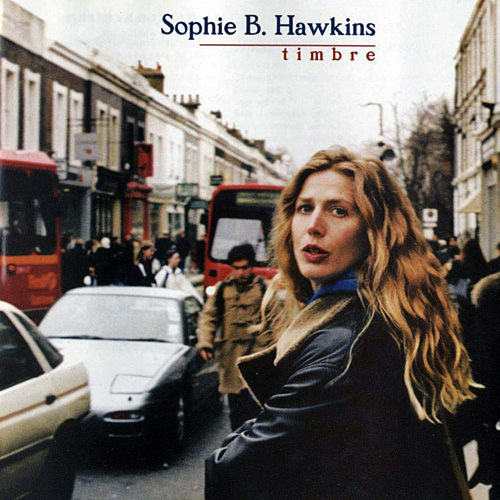 My first experience of Sophie B Hawkin's music was the album TIMBRE, which totally blew me away. I subsequently acquired her other albums and concluded that here was one of the finest pop singer/songwriters around today. I also noticed that both lyrically and vocally Sophie is a highly sensual and individual artist, with a refreshingly free spirit. I had to find out more… This interview by Shakenstir appeared in October 2003.
When and how did you start to consider music as a profession?
I never considered music as a profession, but I never considered any profession for that matter. I wanted to be a drummer since when I was very small, and when I finally got into African drumming at the age of fourteen, I didn't want to do anything but study and play music. I always knew I was a songwriter, and I knew what one was because I grew up listening to Bob Dylan, the Beatles and great jazz stuff, which my parents played all the time. I've never needed validation either from recognition or monetary success, although I appreciate both very much. But whatever I would have to do to survive financially, I would always write songs and study, and play music for my life, my soul, my passion.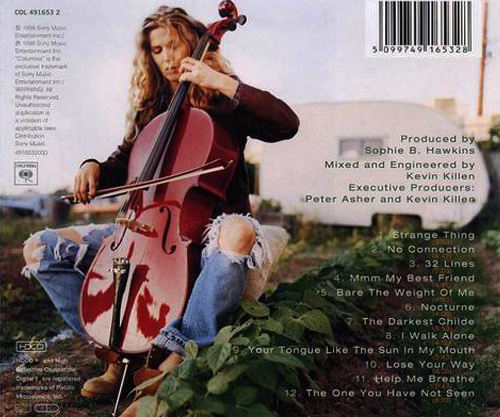 What (special) music were you listening to in your musical formative (say high school) years?
In high school I got into Olatunji, Airto, Sounds of Brazil, The Brothers Johnson, Earth Wind & Fire, Stevie Wonder and a lot of New Orleans Gumbo ya ya stuff including Dr John and Professor Long Hair. Buddy Guy and Big Joe Tuner who I used to hear at Tramps in New York. I heard so much great music at clubs with my drum teacher when I was supposed to be in bed on school nights. I heard GREAT jazz singers and musicians who are dead now, too many to list, but my favourite jazz influence from those days is Thelonius Monk - I wore the record BRILLIANT CORNERS out…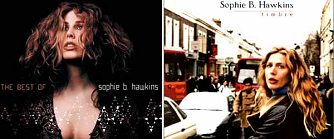 Are there any artists that especially influenced your musical style?
I don't know who has influenced my musical style because I don't know what my style is - I'd love to say T-Rex and Beethoven!
I believe you're a great live performer. When did this start and can you describe your early experiences?
I started performing from behind a drum set, singing and playing an original song or two in bands like The Pink Men in clubs around New York. I formed my own bands too and gigged around the Bitter End and CBGB's and the like. I only stayed in music school as a percussionist (The Manhatton School of Music), so I was always pushing myself out there as a musician and a songwriter. Performing has come as a pleasant surprise because I have found that it's more like channelling; a heightened state of being present with the music and the audience; it's very fulfilling and I never even wanted to do it!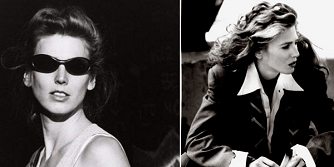 You have a distinctive (and beautiful) voice. Is this natural or did you develop it?
My voice is also something I didn't cultivate or expect, it's just my natural voice and in fact I never call myself a singer; just someone who loves to sing her songs and go wild once in awhile.
What does music mean to you? And how would you describe it is generic terms?
Music can't be described in generic terms. Can you describe Love, God, Sex, and Sensuality in generic terms? Music is humanity's saviour, our social and emotional model; it unifies us and brings us to our knees.
Your music appears very personal and is of course written by you. Can you describe how you write and whether you use input from others. How hard or easy is it for you?
I don't use input from other people when I write. I write and record completely alone with the exception of my kitty cats. When I'm done with a song and have recorded the first version, I ask people's opinions. I get feedback from people who are not musicians in particular because 'the guy on the street' is the best critic.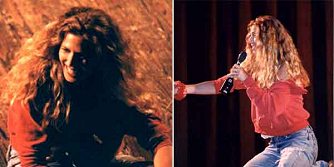 Can you describe the 'problems' experienced when this album was first released. Can you describe how you felt about this album when completed?
This album was the most challenging because I didn't have a producer to bounce ideas off, but for that reason I enjoyed it in a deeper way. This album also has real strings on it, which was the most exciting recording experience I've ever had; I worship strings. This album was also harder because the two people who supported me emotionally were not in the 'industry' and in fact every one in the 'industry' who used to be behind me pulled their support completely. But that only made me stronger and more committed.
Production on TIMBRE is beautiful. I particularly like The Darkest Childe. Could you tell me about this song and how you managed to achieve this level of production excellence?
I'm happy you appreciate The Darkest Childe. The vocal/percussion loops were from my home demo. The lead and backgrounds, and keyboards were also my home demo. I overdubbed guitars, bass and strings and some more drums and that's it - layered and fundamentally simple…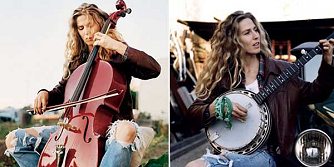 Track 5, Bare The Weight Of Me, is like a jazzy ballad and is essentially different in this context from the rest of the album (I think). Can you explain?
Bare The Weight Of Me is my favourite song on the record. Is it different from the rest? Hmmm. Again, it's a home demo that I overdubbed guitar, bass and strings onto. I like writing in the 'jazz standard' mode and have many more of those although they are different from each other.
Could you name a current favourite song from another artist and explain why?
A current song from another artist? Let me name a not-so-current one which I just discovered. It's called Mad About You by Hooverphonic. I wish I wrote it and could send it to someone I'm mad about…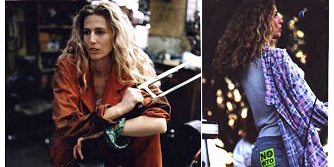 This Ryko release has an extra CD. Could you explain and tell me a little about the songs on it?
There is an extra CD with home demos on it because we had to re-release this album, and we figured that for the fans who already bought the Sony version, this would be worth them buying it again. I liked putting new songs in home demo form, and also home videos out there because it just gives someone who's interested a whole other perspective.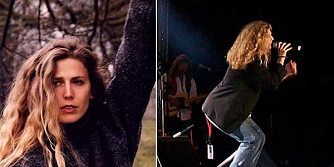 When can we expect to see you over in the UK?
I'm leaving for a tour of Germany tomorrow, and if it goes well in terms of ticket sales then I'll most likely be able to get a promoter to book me in the UK. It's all about affording the tour, the two other musicians, or even one other, by selling out the venue
Thanks Sophie, have a great tour and take care.