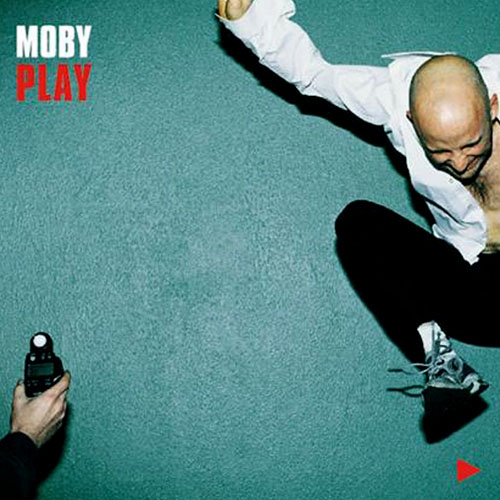 Is it possible to say why tracks like "Why Does My Heart Feel So Bad?", "Natural Blues" and "Porcelain" pull at the heartstrings so much?
When I'm working on music I'm just trying to make music that I'll respond to emotionally and if I can write a piece of music that pulls at my heartstrings, I guess that increases the chances that it might pull at other people's heartstrings.
One of the biggest hits from "Play" was "Porcelain". Can you tell us anything about the background to this song?
The song "Porcelain" is just a very introspective, very wistful song about loving someone and being in a relationship with them, but knowing that the relationship isn't going to last, but not based on any animosity or rancour you might have for that person, but just based on an understanding that you shouldn't be in a relationship with them. So it's a wistful, mournful song about loving someone, but having to break up with them anyway.
One element in the success of PLAY was that a lot of the tracks were licensed to advertisements. How did that came about?
Well, when PLAY was released, it got no radio support, apart from a few strange supporters, so it got almost no radio support, really no press support, and no television support. Basically, it came out and it was pretty much dead in the water. The only people who expressed interest in it were a lot of people making television shows, advertisements, movies, and a UK online magazine who interviewed me about it. Suddenly the music started getting licensed to TV shows, advertisements and films and that was the way that a lot of people heard the music. I think the biggest boon to the success of PLAY was actually the use of "Porcelain" in the movie "The Beach". Pete Tong and Danny Boyle licensed "Porcelain" and put it in the movie. At that point no-one had really heard the record and that introduced it to a much wider audience.
"Play" has now sold over 10 million copies. After years of struggle, how did you initially react to such a colossal success?
It was strange. The success of PLAY was strange, because throughout the course of my life I've had a lot of professional ups and downs. I mean, the first single I released under my own name was "Go" and that ended up being very successful. Then throughout the 90s, I had lots of success, but in weird parts of the world. Like I'd have a single that would be hugely successful in Finland or the album EVERYTHING IS WRONG was Spin magazine's Album of the Year. So there were lots of little ups and downs. The strange thing about PLAY was that it did really well just about everywhere and especially because when I released it I thought my career was over and I thought no-one was going to like it and no-one was going to buy it. The success that it had really completely took me by surprise.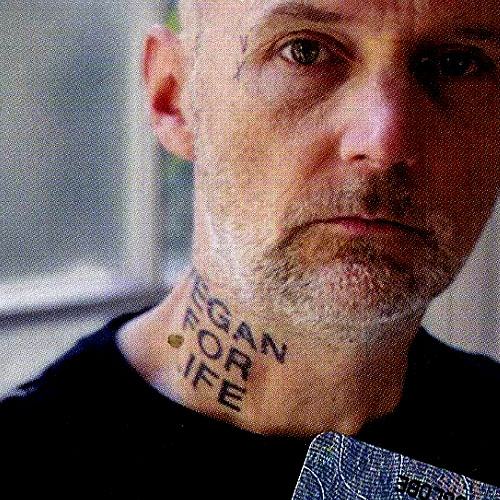 Huge success can often change people for the worst. Was there a danger of that with you or have you managed to stay fairly grounded throughout the whole experience?
During the course of PLAY, the success that it had, I definitely got caught up in the success and I definitely succumbed to some of the trappings of fame. You know, I found myself drinking more. I found myself going out with people who probably weren't so healthy for me to be involved with. I found myself getting a little obsessed with press attention and with media coverage and I found myself going to more celebrity parties and going to more red carpet events. Then, luckily, time passed and I realised that none of these things were making me happy. What made me happy was spending time with my friends, coming home and working on music, and really just simple, mundane things. So I did make a fairly concerted effort to get rid of a lot of the more pernicious trappings of fame.
You also seem to be a person with a degree of shyness and a very high degree of self-awareness. Do these qualities sit well with celebrity?
The first and most impactful fame I ever experienced was in 1983 and I was in a punk rock band and my school newspaper wrote an article about the punk rock band I was in, so there was a picture of me on the cover of the school newspaper. Everything else I've experienced pales in comparison to that, because suddenly I was a rock star in my school. Since then, I mean, that was 23 years ago, there have been lots and lots of ups and downs. For a while I was a famous DJ on the New York nightclub scene and then "Go" came out and I was famous in dance circles. The two biggest benefits from fame are: you get a larger audience for your work and that's really nice. If you work hard on something and you care about it, it's nice to have people pay attention to it. But the other is that we live in a culture that's so obsessed with fame that it's nice to have experienced it from the inside, because it makes it a lot easier to reject, because fame seems so seductive. I mean, that's why we we're all obsessed with celebrity and fame, because we think that those people are having better lives than we are while the sad truth, I've experienced it first hand, is they're not. You know, I think if anything, if you could quantify it, I think that celebrities and famous people are actually probably a lot less happy than most normal people just walking down the street.
How difficult was it to follow up a huge record like PLAY?
Following up PLAY was actually relatively easy, because I'd never expected it to be successful. I felt liberated. I felt like, "Oh, OK. Now I can just go and make the record that I want to make." I mean, certainly there was some commercial pressure and there was this part of me that wanted the fame to continue a little bit, but I was more concerned with trying to make a record that I loved than with trying to replicate the success of PLAY and with the next record. With 18 I did end up making a record that I really liked. From my perspective it's a very personal record and it's a record that I really love. It's a record that I am really happy with.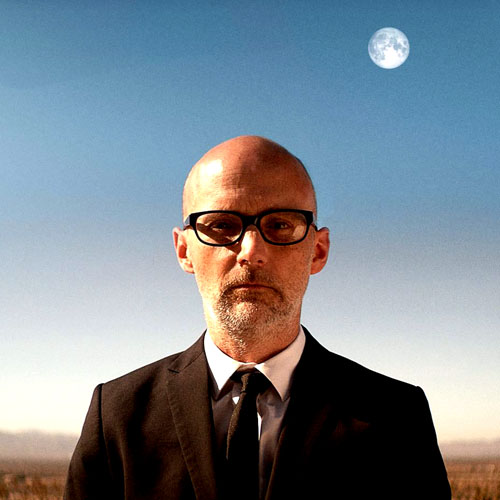 "18" has been described as being musically similar to "Play". Would you say that was fair?
It's strange… If 18 is musically similar to PLAY I guess so. I mean, I don't know why it wouldn't be similar, seeing it was made by the same person in the same studio with the same equipment… So it did seem funny when 18 was released and a lot of journalists, especially in the UK, criticised it for being too similar to PLAY and I just thought to myself, "Since when is that a bad thing?" You know, these are the same journalists who love Oasis who have basically written every record they make sounds exactly the same. They're the same journalists who love the White Stripes and apart from the last White Stripes record, their records all kind of sound the same. So most of the music that journalists like does tend to be a little repetitive and tautological and then suddenly I make a record that's similar to the previous record I made and I'm crucified for it. It bothers me a little bit, but a lot of the things that I'm criticised for, like making two records that are fairly similar or licensing my music to advertisements, it just seems arbitrary that I'm criticised for it, because it's stuff that everybody does.
"We Are All Made Of Stars" is a very beautiful track. Can you tell us a little bit about it?
Well, "We Are All Made Of Stars" was the last song made for 18. I'd basically finished the record and I was just having fun playing music in my studio and that song came out of it and it's a hard song to describe. It's a song about the material which 99% of the universe is comprised, because on the periodic table of elements, all of the elements, all the matter in the universe, apart from, I think, carbon and helium, come from the furnace of a star. So the truth is, quite literally, on a quantum level, all the matter that comprises everything that we are and everything we're surrounded with does in fact come from stars. "We Are All Made Of Stars" was me being a science nerd, writing a pop song about quantum mechanics.
On the last album HOTEL, you seemed to make a lot less use of samples. Was there any particular reason for that?
HOTEL didn't have nearly as many samples as some of the records I made in the past and I wish I had a good answer or a good explanation of why it didn't have lots of samples. The truth is, I was using different software on my computer and the sampling section of this software is really hard to use, so it was me just being lazy. It was just a lot more satisfying and more fun to make music without samples, primarily because the sampling software was such a pain in the ass to use. I should really think of a better reason, but that's the truth of why it didn't have as many samples.
HOTEL also featured you singing quite a lot more. Is singing something that you enjoy?
I don't particularly like my voice, but I really like singing and so on HOTEL. The last record I sang on was ANIMAL RIGHTS, which really probably should have led me to never want to sing again on a record… But with HOTEL I'd written these songs and most of them were fairly personal, so it just made sense for me to sing them and luckily there's a lot you can do in the studio to take even a poor, weak voice sound passable, and so that's what we did with HOTEL.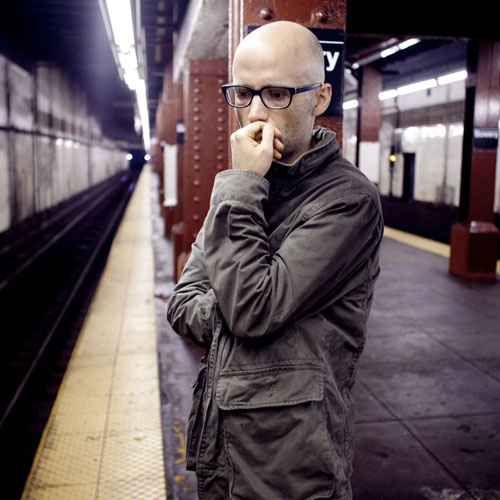 "New York, New York" features guest vocals by Debbie Harry. How did this collaboration come about?
"New York, New York" is a song that I wrote about degeneracy and debauchery in New York and I wanted to write a really fun disco song, sort of in the spirit of "Shattered" by the Rolling Stones or "White Lines" by Grandmaster Flash. After writing it, I thought that the perfect person to sing it would be Debbie Harry and so I asked her to sing it and luckily she agreed. There really is no more iconic New York female vocalist than Debbie Harry. In my mind she stands for everything fantastic about the New York music scene, so I was incredibly honoured and grateful that she agreed to sing on it.
Did you have Debbie in mind when you wrote the song?
When I wrote "New York, New York" I wasn't really thinking of Debbie Harry, probably because I thought she was out of my league as far as someone who would sing it. But once it was done I thought it would just be fantastic to try and get her to sing it and as I said, luckily she did.
Would you describe yourself as a big Blondie fan?
I'm a big Blondie fan, but I'm also just a big fan of Debbie Harry and everything that Blondie stood for; they weren't just a fantastic pop group, they were also very involved in the downtown New York art scene. They were hanging out with Andy Warhol, Jean-Michel Basquiat and Jim Jarmusch. It was a very sort of fecund, interesting art scene that they were really a big part of.
Around the time that 18 came out you claimed you'd written about three thousand songs in your life to date. Are you still so prolific?
I have my own studio here and because it's a one-person studio, I can come in here and I can be very prolific and very productive. I'd say on average I write about 1 or 2 songs a day and if you figure, if I do that 300 days out of the year, that's 600 songs a year, so the problem, when making a record, for me, is trying to figure out what music to include. Right now I'm trying to work on my next new record and maybe the next new record will have 15 songs on it, but I already have 400 songs written. Not that they're 400 good songs, but they're 400 relatively finished compositions and so, yeah, it's like being the captain of a sinking ship where you have one lifeboat, and 400 passengers and they're all looking at you eagerly, saying, "Please let me be the one to get on the lifeboat," and you have to say, "No" to 385 of them.