Interviewed by Jann Wenner of Rolling Stone magazine, 8 December 1970
INTRODUCTION
In this material and turbulent age, where much of the music that surrounds us is over-hyped, over-played, over-sold and mediocre, I find myself wandering back to my younger days when I awaited impatiently for the next Beatles album. Then I ask myself the question: which other act's songs stay as fresh in the mind, and with every lyric clear and intact? Those were special years for me and many others around the world. I actually met Paul McCartney when he was shopping at Harrods where I was a saleman. He bought a whitewood trolley from me to house his movie projector. Later I also used to frequent the Apple headquarters in London's West End visiting Ringo who owned a furniture company (ROR) that I used to buy from. For me, John Lennon was the special one and I was never sure quite why but suspected that it was the rebel in him… When the band split and John released his solo albums, I realised why I preferred this musical enigma. His music connected and moved me like few other song writers. He wrote about real feelings, real fears, real hope, and real love. I had never heard The Wenner Tapes when originally broadcast by the BBC some years ago, and so when the adverts appeared about the repeat broadcast, I had a cassette tape ready. After listening to the fascinating interview I tried to find the transcript on the Internet, without success. I then decided that I would have it transcribed so that others may enjoy it. This then is the whole broadcast without the beautiful songs that were played.
JW. I'm Jann Wenner founder, editor and publisher of Rolling Stone magazine. December of 1970, here in New York City, I interviewed John Lennon on tape for Rolling Stone. An edited version of the interview appeared in print the following year.
JL. The unfortunate thing about egomaniacs is that they don't take much attention to other people's work. I only assess people on whether they're a danger to my work or not.
JW. This is real to real tape recorder and I think that we had maybe one maybe two mics at most and both of those were set on tripods aimed at, one at John and one at Yoko. And I was at the head of the table and wasn't recording my voice at all. This wasn't here to take an accurate broadcast quality tape.
YO. Jann is a very wise and also clever journalist in the sense that he's a good listener, and because John went on and on, I didn't wanna be just go shutting him up so that John started worrying about me. I wanted to be there with him and for him, but at the same time I wanted to not say too much. I wanted to be the B-side.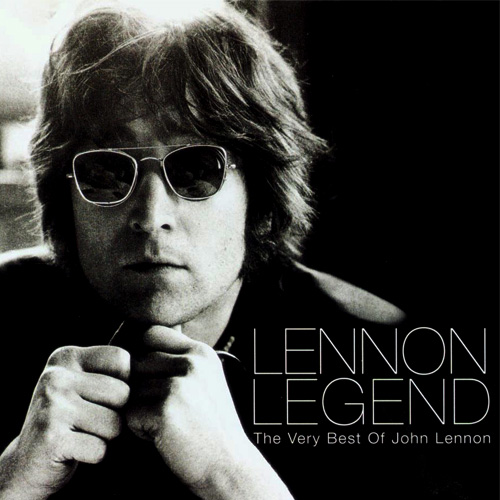 JW. I knew that what we were embarking on was major. I had talked to John Lennon, I knew what he was feeling, I knew what he was thinking. I knew what he was prepared to say.
JL. One has to completely humiliate ones self to be what the Beatles were and that's what I resent you know. Complete craziness is surrounding it and you're doing exactly what you don't want to do with people you can't stand.
JW. He was dying to be unburdened with of all the stuff that he's been carrying around and the only way he could get to was to break the chains himself. The timing was that in his mind the Beatles was over, he had announced it or thought he had. He had just completed work on his first solo album without the Beatles; the first time ever. It was a very cathartic record, so he was really ready to talk and prepared to talk.
JL. Well I learned a lot on this album, you know, technically, and I didn't have to… it used to get a bit embarrassing in front of George and Paul, we knew each other so well (or if he's trying to be Elvis or…) , we were a bit super-critical of each other so we inhibited each other a lot. And now I have Yoko there who sort of loved me, okay, so I can perform better and I relax you know. It's true to me that has been developing over the years from 'In My Life,' 'I'm A Loser,' 'Help,' 'Strawberry Fields,' – they're all personal records. I always wrote about them; I didn't really enjoy writing third person songs about people who lived in concrete flats and things, I like first person music. And now I wrote all about me, you know, and that's why I like it; it's me and nobody else.
JW. You said that that this would be the first primal out…
JL. When did I say that?
JW. In California. You don't know that?
JL. It's just like Primal is like another mirror you know… and I just…
YO. He's sort of like any artist I suppose because he really wants to be honest with himself and the album…
JL. In a nutshell Primal Therapy allowed us to feel feelings continually and those feelings usually make you cry. That's all.
JW. On the song 'God' it starts off by saying "God is a concept, by which we measure our pain…"
JL. Well pain is a pain we go through all the time you know and like you're born in pain you know, and pain is what we're in most of the time… And I think the bigger the pain the more God's near you… 'God' was stuck together from three songs almost. I had the idea, 'God is a concept by which we measure our pain' so when you have a word like that you just sit down and sing the first tune that comes into your head, and the tune is a simple (sings) "God is a concept, boom, boom, boom" 'cos I like that kind of music. And then I just rolled into it (sings) "I don't believe in magic…" and it was just going on in my head and then 'I-ching' and 'bible' and the first three of four just came out. Whatever came out you know.