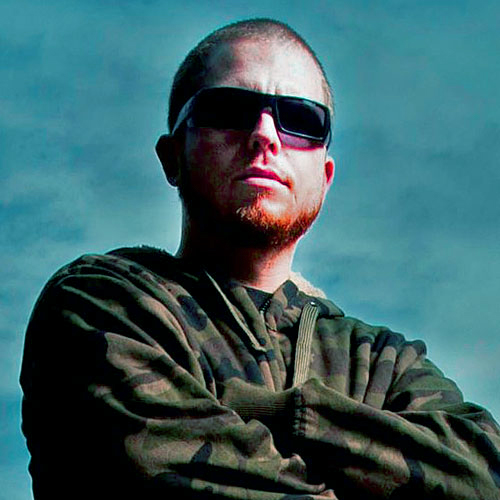 Hatebreed Interview
Given By JAMEY JASTA
You've got a brand new album called "The Divinity Of Purpose" being released on January 28th via Nuclear Blast, what can you tell me about this album?
If I was to sum up the album as a whole I would say it is definitely our best production - you know, the sounds, the tone, the drums, the guitars, I worked very hard on my vocals - it was great working with Zeus and Josh together. It was like having a  sixth and seventh member. It's a pretty simple, straight-to-the-point Hatebreed record - the songs are about 2-3 minutes each, there's 12 songs total. There's definitely a few of those anthems and the songs of positivity then there's still those hard pissed-off, angry, hard core metal crossover songs. I think it's better than our self-titled album and up there with RISE OF BRUTALITY AND SUPREMACY.
What was it like working with Zeus in the studio? As he's produced so many great albums over they years.
It was great working with Zeus and just having him on the last bunch of records. He knows what we are all about, he knows our work ethic and he's a fan so he's not going to steer us wrong. First and foremost he's a Hatebreed fan. He engineered PERSEVERANCE but he produced THE RISE OF BRUTALITY, SUPREMACY and  HATEBREED. So he has a god idea of where we need to go at this point in our career and it was good to mount ideas up.
It sounds like a faster, thrashier album, how did the writing process go?
The writing process went good, it was smooth and crisp. He submitted a lot of great ideas, you know - riffs, bass lines, drum ideas. He was emailing me a lot of stuff. It was great because I would just combine it with my stuff and work my lyrics over it. This is probably the most he has contributed to our records so it took a little bit of workload off of me and inspired me to pick up the guitar and do more riffs and stuff. It was fun…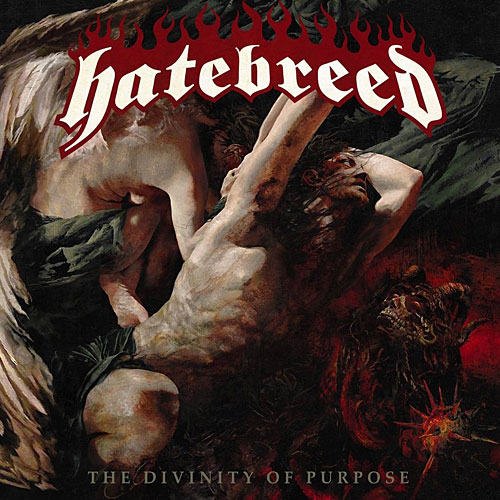 It's also Hatebreed's first release with Nuclear Blast, how is the relationship with your new label?
It's great you know having people who were with Roadrunner when we did records is a plus and it's a great team of people. We are excited to expand all over Europe and this promo tour is proof of how good they are and how much work they've done. It's gonna be a good relationship.
You recently toured the USA with Lamb Of God, In Flames and Sylosis, how was that for you?
That was incredible. That's like the most fun we've had in a while. Everybody had a great time, everybody gets on, there's no egos and no weirdness. There's no like don't go back stage, don't do this and that. It was just like everybody's so cool and down to earth. I would love to take that tour elsewhere wherever we could do it - whether it was mainland Europe, UK or Scandinavia. It would be incredible so just let's keep our fingers crossed…  
You also recently played Bloodstock Festival in August, would you say that was a highlight show?
Playing Bloodstock main stage third from the top right before Testament was definitely a highlight, and having that reaction… I just remember getting up on those steps and hearing the crowd start to chant Hatebreed was just the best feeling. And then when we got done they were chanting and during the set they chanting…they were just awesome. It was such a good feeling and I just hope that we can come back and put on and even better show next time and show everybody how grateful we are.
You've got other musical projects in Kingdom Of Sorrow and Jasta, have you been working on those at all?
No plans really. We do have other draft songs recorded and I don't know if I would ever release them but with this Hatebreed record we are going to do at least 14-16 months of touring and maybe we'll follow it up with another Hatebreed record. We'll see but I'm open to it - I always say never say never so I'm always open to another record I just don't know when. 
Hatebreed is known for its brilliant mix of hardcore and metal, who would you say are your most important influences?
There's so many influences. I guess the most important one from the metal side would be like Slayer, Sepultura, Megadeth, Metallica, Entombed and from the hardcore side it's everybody - Madball, Chromanics, Killing Time, Earth Crisis, Sheer Terror, you know, Integrity Records, Ringworm. There's so many…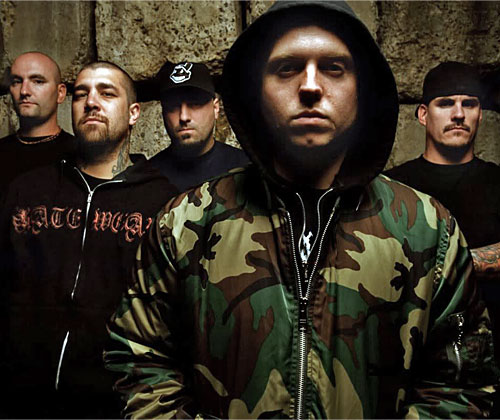 You presented the "Headbangers Ball" for over three years, how did it feel being on the other side of the microphone?
It was good, it was fun. I had a lot of great interviews - Slash, Metallica, Dave Mustine, Remi and Dio. It was a great time. I'm so grateful that that was a part of my life.
You're booked to play Hammerfest in March 2013, have you got any more UK tour plans?
No other plans just yet but don't count us out just yet. We really wanna get back here and do Manchester, Birmingham, Nottingham, London. It would be great to do a headline tour like we did last time, it's just that there's so much stuff goin' on we don't know whether we will have time but hopefully we'll be able to figure the schedule out soon and get something confirmed and on sale.
Thanks for taking the time do the interview; we look forward to seeing you back in the UK in March.
It's been my pleasure, thank you and thanks to all the fans for their undying support and follow me on tour and Facebook and all that stuff…