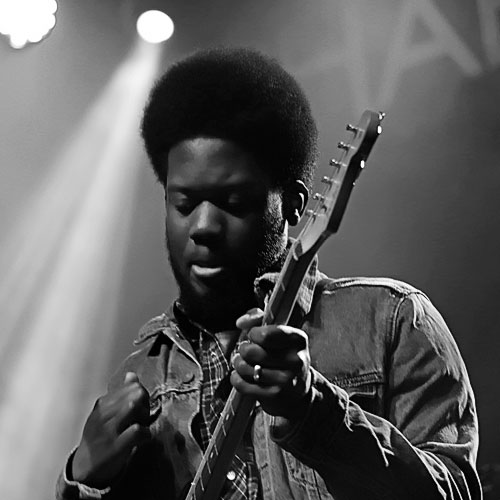 Manchester Ritz, 22 October 2016
"Michael Samuel Kiwanuka is a British soul musician who is signed to Communion Records. He has been compared to Marvin Gaye, Curtis Mayfield, Bill Withers, Randy Newman, Terry Callier, and Otis Redding, as well as Van Morrison and the Temptations."
I open this review with the above because I was unconvinced that Kiwanuka could be justly compared with some of the greatest exponents of their art - I needed convincing. MK's new album has received universal acclaim while I felt it was good but not great, especially when compared with several other outstanding and highly emotional albums released in 2016. I needed to witness a live performance which ultimately, for me, is the real test of musical greatness.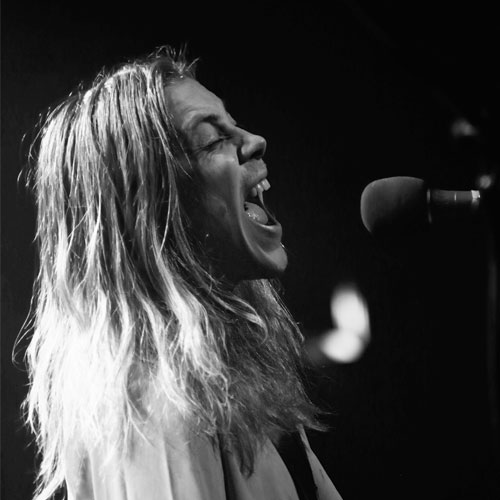 Manchester's historic Ritz venue was packed as the only support act, singer/songwriter Issac Gracie, wandered onto the stage. Early in 2016 this humble young Londoner generated more than a little market interest in UK's new music scene. I had no knowledge of this tall and slender lad who faced the large audience accompanied only by his guitar but was quite impressed from the start of his set.
Vocally, Gracie majors on mid-tones while attempts at higher notes seemed to challenge. His blues/folk songs resonated with the audience who, like me, didn't know him from Adam. With his song-writing, guitar-playing, stage craft, singing and good looks Gracie has just about the whole package - possibly enough to excite record company execs and female fans. My only criticism is that his voice is a tad one-dimensional which tended to make several songs sound the same. But, given more experience (on stage and in the studio), I'm sure that this one problem will be easily solved.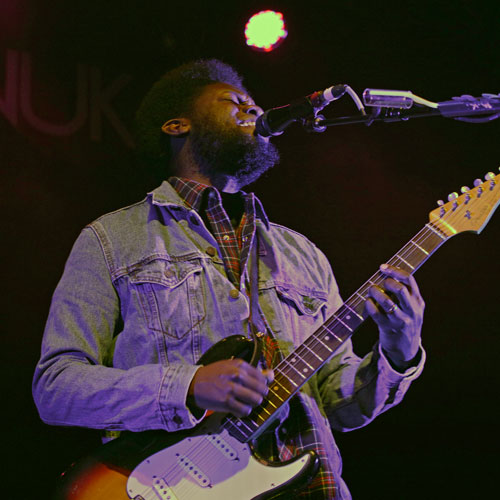 By the time Kiwanuka's stage time had arrived the venue was full and buzzing. After so many years of reviewing concerts I still fail to understand why artists appear very late on stage. On this occasion fans had to wait for at least thrity minutes. The band appeared in drips and drabs with the full complement including not one but two drummers, keyboard/synth player and a couple of guitarists. I was immediately struck by their rather tired-looking appearance which matched MK's when he eventually arrived.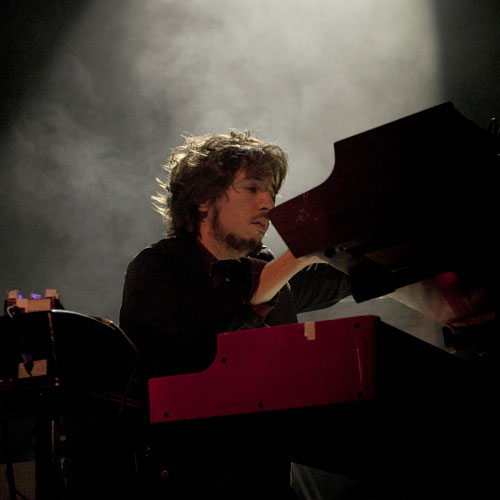 Behind me in the photo pit was a bearded fan who loudly hooted his approval before a note was even played. His acclaim grew in volume when MK opened the show with a long and quite ordinary guitar solo as the introduction to 'Cold Little Heart'- a song from his new album. MK looked retiscent and I have to say rather jaded. I wondered if the major hype after a slow start back in 2012 was overwhelming him. I even wondered whether the record company desire to plug him firmly into the mainstream, by appointing populist producers (Danger Mouse et al) for his second album, was to his liking.