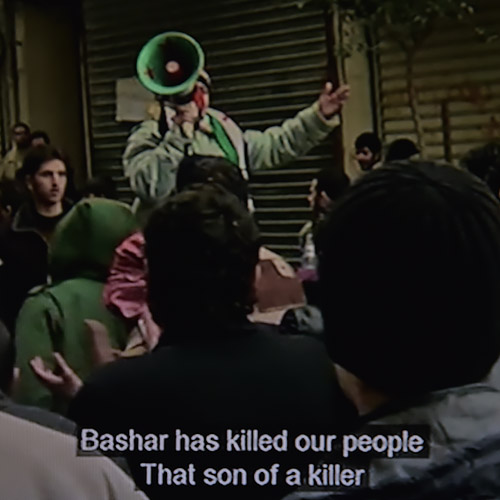 I recently acquired the FOR SAMA DVD which documents the horrific and painful events in Syria. Much of the Syrian population revolted against the authoritarian rule of Syrian President Bashar al-Assad. The unrest in Syria, part of a wider wave of the 2011 Arab Spring protests, grew out of discontent with the Syrian government and escalated to an armed conflict after protests calling for Assad's removal were violently suppressed. The war, which began on 15 March 2011 with major unrest in Damascus and Aleppo, is being fought by several factions: the Syrian Armed Forces and its international allies, a loose alliance of mostly Sunni opposition rebel groups (including the Free Syrian Army), Salafi jihadist groups (including al-Nusra Front), the mixed Kurdish-Arab Syrian Democratic Forces (SDF), and the Islamic State of Iraq and the Levant (ISIL), with a number of countries in the region and beyond being either directly involved or providing support to one or another faction (Iran, Russia, Turkey, the United States, as well as others).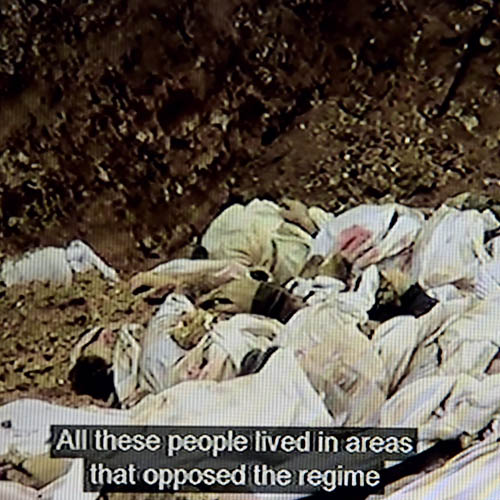 Iran, Russia, and Hezbollah support the Syrian Arab Republic and the Syrian Armed Forces militarily, with Russia conducting airstrikes and other military operations since September 2015. FOR SAMA was filmed by the wife of one of the doctors who remained in Aleppo to help the civilian population who suffered dreadfully from Russian and Syrian state airstrikes. However, in 2020 the number of authoritarian, right wing national leaders has dominated some of the world's major nations. The UK now joins Russia, Saudi Arabia, China and Syria, Turkey, Philippines, India, Poland, Hungary, Brazil, USA and several other countries in reigning back control to the epicentre of rule. While FOR SAMA documents the suffering of the population, and extreme, inhumane, illegal and undemocratic actions of Assad and Putin, other world leaders have imposed laws which severely curtail democratic rights. The recent Covi-19 pandemic has grown exponentially in the USA and Brazil mainly due to the inaction by extreme right-wing country leaders for political and economic reasons, and plain ignorance.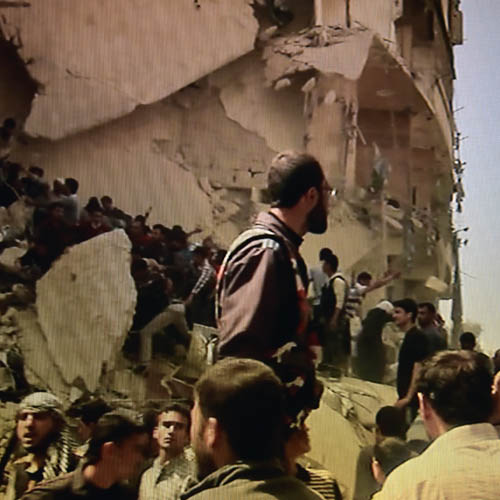 Many of these leaders were voted in by large majorities for reasons I will never understand. Perhaps it was the promise to the poorest for 'bottom up' improvements in income and life. Perhaps it was because opposition parties failed to address traditional issues or to fully embrace the power of social media or secure the support of powerful external forces…Who knows, but it is a trend that is turning out to be a disaster in the making - for everyone. Rights and freedoms are being slowly but surely eroded while corruption is also of pandemic proportions. And the United Nations seems powerless to stop the suffering, with both Syria and Yemen prime examples of continuing death and destruction on an unprecedented scale. The EU is also failing to control the power excesses in its own back yard, especially in relation to Hungary and Poland.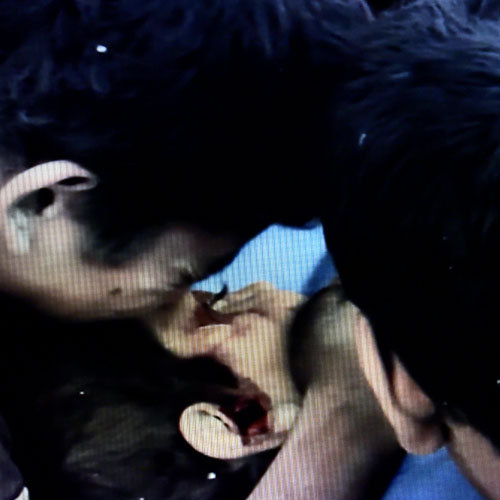 Here in the UK the current government of Boris Johnson has a stranglehold on democracy with its substantial parliamentary majority, the elimination of most more moderate Tory party MPs, demand for total loyalty from its remaining old and new MPs, and suppression of independent thought. In addition, the prime minister appears to be almost totally influenced by one controversial senior advisor who wishes to undermine the work of the politically neutral civil service. The previous Tory prime minister made dreadful mistakes with her small cabal of advisors and ultimately suffered for it. Johnson's over-reliance on his senior advisor is worrying and one wonders where he is heading…Keir Starmer has to realise he is not only fighting the ruling party and committed to uniting his own party, but is also challenged by the demise of UK democracy (and the change to a fairer, more representative electoral system). He also has to adopt with a much firmer stance in future dealings with countries dominated by the most corrupt, autocratic and extreme leaders.