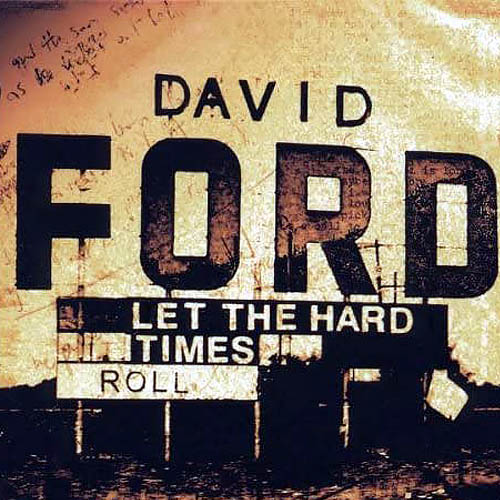 Reviews
If you were to buy David Ford's solo debut based only on the album cover, you might be in for a bit of a surprise. Instead of the hard, angry, loud music that the blurred female figure and the obtrusive parental advisory sticker suggest, I SINCERELY APOLOGISE FOR THE TROUBLE I'VE CAUSED is an emotional record that finds Ford more than willing to not only wear his heart on his sleeve, but give you the entire shirt as well. He generally sticks to the standard adult contemporary pop/rock love song, but he's insightful enough to bring complexity to what would otherwise be straightforward pieces. In 'Katie', for example, he professes his love for the title character, but he also seems to be more bewildered by his feelings than charmed ("Katie will you say to me?/Will you just laugh and tell me/That I've got it wrong?"), and in the wonderfully British 'Cheer Up (You Miserable F***)', both he and his companion are so desperate ("Because you/You are no fun/And I'm so dumb/But please let us not be lonely") that it makes sense that they be together, even though indubitably things will end badly. While his acoustic guitar and piano are the most prevalent instruments on the record, he also adds some depth sonically with his use of strings, steel guitar, bass, harmonica, drums, and even a tenor sax, which makes what could just be very run-of-the-mill songs a little more interesting. 'State of the Union', which is probably as close to a protest song as you can find on mainstream radio, surges forward with drums and a heavy bass, and though Ford's lyrics veer more toward observation than name calling, as the song and his anger progress, he's willing to throw out a few more pointed criticisms, too ("What a model of Christian behaviour/Preach on with your message of 'go f*** thy neighbour'"). Ford has a compelling voice, he's a brilliant songwriter, and he's touchingly honest.  Marisa Brown
5.0 out of 5 stars Storming into Georgia like a midnight train….
Reviewed in the United Kingdom on 19 December 2013
The headline of this review is my favourite line on this album. And this album is great. David Ford is easily the most underrated and marginalised singer/songwriter of his generation. Unless you've ever seen him live and bought an album, in which case, he is the best kept secret of his generation. The songs on this album are excellent. Pour a Little Poison on My Good Name is one of the best songs about the frustrations of being a travelling musician, and the Ballad of Miss Lily has a great Santana vibe going on. At times Ford strays a little into generic love song territory, but his voice, sincerity, and passion see you through.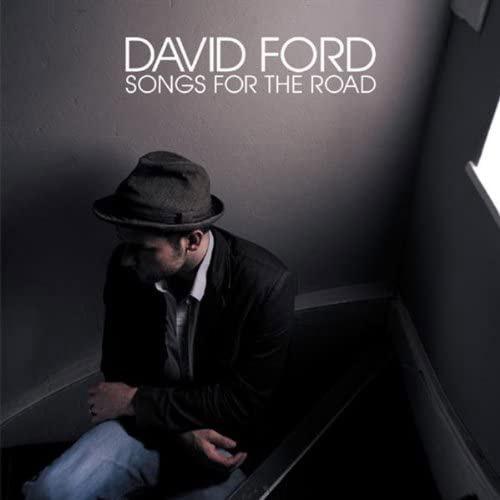 5.0 out of 5 stars What's not to love?
Reviewed in the United Kingdom on 19 March 2013
David Ford. What a great guy. Proud of never having made it into the mainstream, of not having to compromise his artistic vision, of never being a puppet of the music industry - and rightly so. This, his fourth solo album, is possibly the least commercial of the lot, an eclectic mix of southern blues (I'm talking USA, rather than Sussex), heartfelt, sincere ballads, tongue-in-cheek humour and honest, autobiographical lyrics. You open a vein on Ford's arm and he bleeds these songs. They are him… that's what makes him, and this album, so lovable and remarkable. The sentiments of a song such as 'What's Not To Love', for example, would sound mawkish and trite in the hands of a lesser, more chart-friendly artist, but David pulls off one of the most beautiful love songs of the decade.
I'd heard some of these tracks before, in slightly less-polished form, both live and on the EP's David has released over the last year or so. All are improved on the album, all are the finished product and sound bloody brilliant as a result. Even the songs I wasn't quite sure about when I first heard them, such as the rocking blues of 'The Ballad Of Miss Lily' and the love song to Ford's favourite US city, 'Philadelphia Boy' have been transformed into firm favourites. The stomping opener, 'Pour A Little Poison' is already a live favourite of mine, as is the incredible finale of the album, 'Every Time', a truly magnificent six-minute epic which has a slight E-Street Band feel to the arrangement and which grows and builds to a delightfully profane sign-off, referencing both his autobiography and one of his signature compositions, 'Song For The Road'.
I could go on and rave about other songs on the album. 'Perfect Soul', for example, is funny and human, however, every single track on this album is excellent. If you want me to recommend the "picks" of the album, just read the track listing. I can't find fault, nor do I want to. It's a absolute delight to listen to and gets better and better each time you play it. This may just be the most accomplished album of his exemplary solo career. Is it his best album? I can't really say. I'd feel as if I was doing his other three excellent albums a disservice by saying that this one was better, but it's certainly a strong contender. If there was any justice in this world, it'd be number one in several dozen countries and Ford would be the most sought after star for interviews, product endorsements and… actually, he'd hate it. So, maybe the fact that David has the life he wants, being a hard-working, honest, ignored-by-many, adored-by-the-knowing-few, completely respected, authentic musician really is justice. But, still - you really ought to buy this album. Just don't shout too loud about how good it is, because people may just take notice.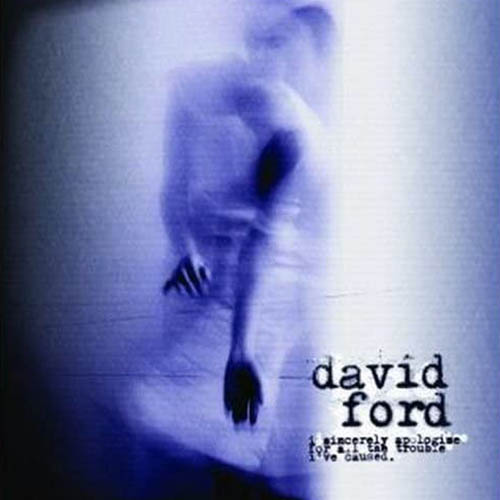 5.0 out of 5 stars I choose this
Reviewed in the United Kingdom on 21 March 2013
One of the few artists around, that I actually buy every thing he produces and in the real physical form of CD. To me that's a sign of a special talent. Most of the time I'm content to stream from Spotify or buy an MP3, but those things seem quite temporary and just a little disposable and Fords talent deserves a more permanent medium, something you can touch, something that will survive a failing hard drive.
So, as is my habit, I ordered this CD as soon as it became available.
Is it any good?
Well, for the most part you won't hear it on the radio. You probably won't see him singing 'Every Time' on the Graham Norton Show and I'd probably die of shock if someone chose to cover 'What's Not To Love' on X Factor, but that feeling of liking something that most have missed is probably why it resonates so strongly with me. So yes it is good, it's very good and you should definitely buy this CD and the others that precede it. You should also see him live as that is an experience not to be missed.
Fame appears to have passed Ford by and he seems ok with that, "I'm proud that I never had whatever it takes" and maybe I am too, but I do want him to keeping writing great words and music so please buy this CD, or MP3 if that's your thing. You won't regret it.
I choose this.
5.0 out of 5 stars Stunning album - something for everyone and every mood
Reviewed in the United Kingdom on 20 May 2014
Having heard 'Philadelphia Boy' almost by accident one day last year I found myself going back to it quite often, so often in fact that I decided to look into more of David Ford's stuff. I thought I would give the album a shot as music is a huge part of my life and I am always looking for something I haven't discovered yet. Well, what a find. There isn't a track on the album I would dream of skipping over and it is rare for me to find a full album I could say that about. Besides his obvious musical talent, for me personally it is the sincerity and raw emotion poured into every song, whether melancholy or empowering, you will be moved one way or another. My family and friends are music fiends and I have to say not one has escaped me this week without being made listen to 'Every Time'. For me, it is a work of absolute honesty and genius!!! I would never write a review like this unless I meant every word and in truth the only time I ever have before was when I first discovered the legend that is Jackson Browne so I hope that speaks volumes. I can't wait to listen to everything else is Ford's back-catalogue. I think I have just struck musical gold!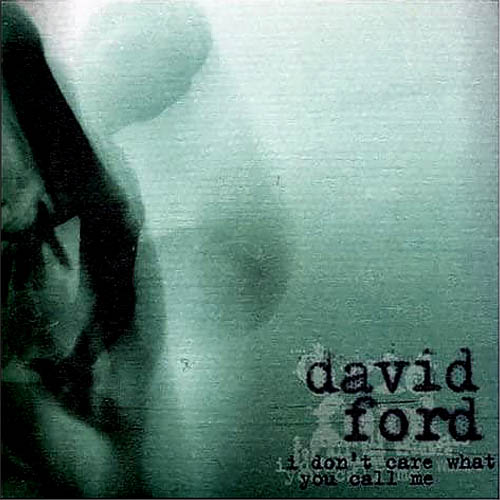 5.0 out of 5 stars Let The Hard Times Roll
Reviewed in the United Kingdom on 29 March 2014
Eastbourne-based David Ford is, without doubt, the greatest artist that has never quite made it into the big time. Cutting his musical teeth in the indie band, Easyworld, LET THE HARD TIMES ROLL is probably my favourite David Ford album. Having a favourite Ford album is quite a difficult and contentious thing, because every one of his studio albums have been nothing less than excellent and every one of them has a distinctly different character, so it's very possible to love them all equally, but in different ways. Released in 2010, his third solo album came after parting ways with his major record label, Independiente, and the artistic freedom which came from not having people telling him how his music should sound and be marketed shines through on one of his most ambitious and creatively rich collection of songs. Add the fact that virtually everything you hear on this record, with a few exceptions, is the insanely talented multi-instrumentalist Ford himself, the level of accomplishment is nothing short of genius. Thinking back to when I first heard this album, I remember that it took a few plays for the material to really get under my skin, but when it did, these songs stayed in my head for months and have remained firm favourites ever since then.
5.0 out of 5 stars Incredible album, yet another fine effort from David Ford
Reviewed in the United Kingdom on 22 November 2010
Opener 'Panic' leads us straight into the world of David Ford who comes across lyrically angry and determined to get his point across, it's as bouncy as it is lyrically and musically impressive. The bass line reminds me a bit of the Jam's 'Start!'  The Very Best Of The Jam but let this take nothing away from an awesome song. 'Making Up For Lost Time' takes us into the American singer song writer more laid back style, where you can hear some of his idles shining through. He really tells a story and versus and choruses flow smoothly and it reminds me a little of the Bluetones  The Singles (Plus Bonus CD) swagger on their later songs. 'Waiting for the storm' is even more laid back harmonica and piano American country, maybe a little bit of Eagles  The Complete Greatest Hits  in there. Hopefully that won't offend too many people.

'Surfin Guantanamo Bay' is proper blues, nice steel guitar and raw vocals. Love it!! 'To Hell with the world' is my stand out song on the album, almost sounds like a 'Songs For The Road' Part 2 with amazing lyrics and simple but massively effective piano play. This one brings me to tears whenever I hear it. My favourite line is 'Maybe the greatest of heroes inhabit the stories that nobody hears' (sounds like it's about David Ford in terms of his songs, not that he would be so modest). 'Stephen' is a sad sad song about the murder of policeman Stephen Carroll who was shot dead by terrorists in Northern Ireland. A heart-breaking song about a tragic event and situation in the country. 'Nothing at all' is probably my least favourite song on the album, it's short and does not really go where but is still outstanding in comparison to most artists album tracks today. 'Sylvia' is another piano bouncy track with sweet lyrics and a great chorus, again a bit of a cheeky Bluetones sound about it. 'Meet me in the middle' slow paced and bluesy American sound which sounds like the kind of track you prop up the bar singing along too. 'Missouri' slide guitar and a million gorgeous voices ring out, simply gorgeous!!! 'She's not the one' superb and bouncy, piano and slide blues guitar and cheeky, it's like an anti 'She's The One' remember that rubbish Robbie Williams song. This isn't it!!

'Hurricane' This one is another stand out piano track that would fit in with 'Song For The Road' Pure brilliance the way this builds to a huge chorus. Makes me sad at the start and brings your head up high by the chorus. 'Calls To Arms ' is the song everyone will sing along to and raise a glass up high at the end of the night. The perfect ending to a pretty much perfect album on songs written by quite possibly the best songwriter this little land of ours has ever exported who is appreciated in the USA far more than over here. Bit scared he may run away forever there, so we really should lift him up and appreciate him before it's too late. Bring on Milk and Cookies in a few weeks time!