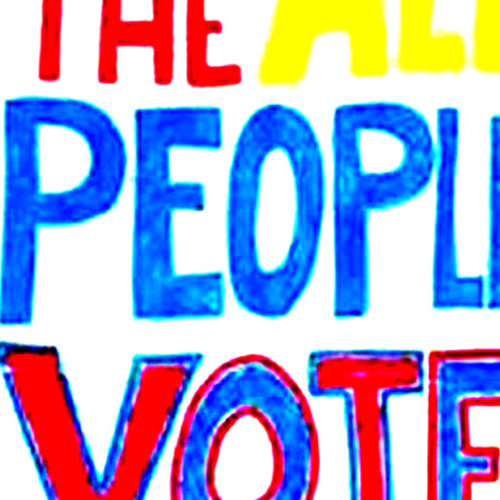 The Referendum Vote
Overseas British residents, medium to long-term foreign UK residents, and younger potential voters could not vote. This amounts to more than 5 million potential voters who were not allowed to participate. With a small majority of Brexit voters this could hardly have been a fair and representative vote. In fact, potentially Remain would have won by a significant margin. There also exists major doubts over Leave faction funding during the campaign which could have broken election law. Whichever way one looks at the initial vote it was at best dishonest, at worst a fraud.
The Cost
"As a result of this deal we will stop sending billions of pounds to Europe" - Theresa May
Nothing could be further from the truth. Let's add up UK costs:
£20 billion for the NHS cynically introduced to convince British voters to convince their MPs to vote for the Departure Deal, and give credence to the promise of £350 millions per week available for the NHS from EU savings on leaving. The £20 billion was today used in numerous full-page newspapers advertisements promoting the Departure Deal. There has been no indication of where the £20 billion will come from.
The UK governemnt has agreed to pay the EU £39 billion to cover UK financial commitments on departure. There is also another £20 billion (minimum) in annual fees to pay during the transisition period which could last for far more than 2 years.
Thus far, preparing and negotiating for EU departure has cost at least £10 billion with much more than this figure potentially to pay for implied government costs in civil service, infrastructure, legal, import and export systems and people, and much more. The final figure for additional costs could exceed £50 billion.
The UK government will have to replace EU agricultural and other subsidies (for poor area development etc.) which will add ongoing expenditure of over £5 billion per annum.
There will be a high cost in reduced Economic Growth and Tax Revenue.
This brings the total implementation cost at well over £100 billion (excluding NHS investment), paid for by UK tax-payers.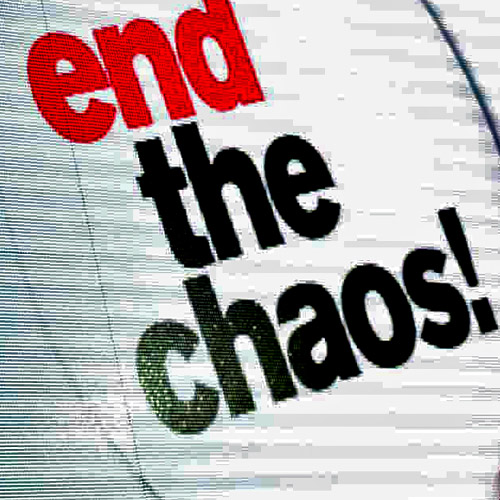 The Economy
Inevitably Osterity will have to continue indefinitely to help cover the enormous costs of leaving the EU.
The Government's own figures and those of other forecasters firmly indicate high reductions in GDP over the medium to long-term as a result of EU departure, even in the most favourable negotiated trading scenario.
Government borrowing will increase substantially while Osterity will continue.
There is potential for personal tax/national insurance increases as the decline in GDP and departure costs become inevitable. There will also be a decline in Economic Growth.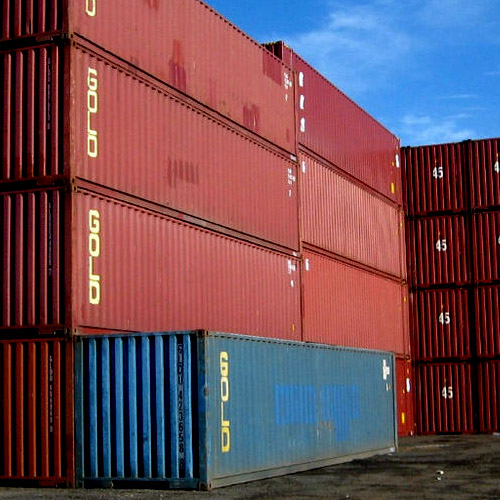 Overseas Trade
"We will be free to trade with the world as an independent nation"
In addition to the 27 EU countries, there exists favourable trading terms with another 58 countries - negotiated by the EU. The most recent major agreements are with Canada and Japan. The EU is currently negotiating deals with other major players but these deals take many years to complete. Negotiations are complex and include the EU's ability to limit very cheap, tariff-free goods from flooding EU markets thereby causing unfair and damaging trade.
The UK already deals with many of the countries with external EU trade agreements, in addition to having a substantial and positive trade balance with the major USA market. The UK is a major importer of finished goods and components, and for many years has been unable to develop an overall positive trade balance. Historically, the UK has underperformed in exporting but overseas development/investment in the UK's car industry has helped improve the situation - helped significantly by enlightened foreign management, a highly motivated UK workforce and the tariff-free, frictionless two-way movement of parts which facilitates just-in-time manufacturing systems, delivery scheduling and lower costs.
The UK's independent trade agreements will take many years to complete but there is also the substantial danger that the UK's trade balance will worsen, that cheap goods from emerging and USA markets will flood the UK thereby damaging UK based businesses without the backstop of EU's major marketplace to throw into the negotiations. I am particularly concerned with the prospects from UK farmers who will have to face much greater overseas competition and without the EU subsidioes and standards that have helped many farm units survive and grow.
In simple terms, these potential unfettered and desperate trade agreements (which is what they ultimately will be) will cause major problems.
"90% of the world's growth will come from the East/developing countries"
This is the most misleading statement often peddled by Brexiteers and the government. The West has well developed businesses and economies which are many years advanced on the emerging countries. Therefore economic growth is in percentage terms much smaller than countries who are basically growing from nothing or very little. So 1% Western growth is probably equivalent to 10% developing nation growth. And with the major threat of climate change emerging country growth rates may be threatened. Brexiteers would argue that the UK's export potential to these countries is large so why have we not already sold to these countries under WTO terms? And we are already dealing with those, such as South Korea, who already have trading terms with the EU. Germany already exports many times more than the UK to China basically because it has products and services that the Chinese want.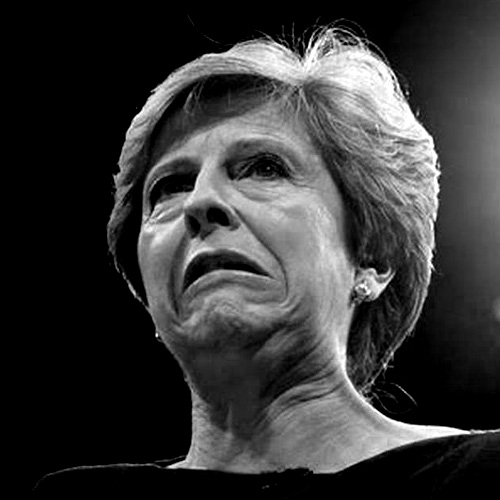 The Final Withdrawal Deal
EU states have now signed off the legal international agreement with only one dissenting country - Spain objection regarding Gibralter and which has now been overcome. Included as an addendum is the informal summary of future trading aspirations with negotiations to commence after withdrawal takes place at the end of March 2019.
The Withdrawal Agreement should have taken months has taken years to agree. So how long will the final trading agreement/s take and what will be finally agreed? Nobody, including the government, knows but the agreement will take several years to conclude unless the UK accepts an existing format which, according to Theresa May, will not happen. The initial reaction from the major business association (the CBI) was favourable, however, it's begun to dawn on business that declared aspirations are far from being and agreement, and time is not on their side. How long can businesses be strung along? When can important business decisions be taken? And, as appears likely, the Withdrawal Agreement is rejected in parliament what happens next?
By now it should appear to most people that leaving the EU after over 40 years membership is a most complex and financially debilitating event, and the risk to the UK's future is a substanytially negative one. There is realistically only one solution and that is another referendum to accept the Withdrawal terms or to remain in the EU. The initial vote was based on scant knowledge of the repercussions on leaving. It's now much clearer and when additional information is revealed on the consequences of leaving (which should have been revealed much earlier) voters will be able to make a more knowledgeable choice.
The May Myth
And finally, I don't believe May was ever a remainer and would be interested to know precisely how she voted in the 2016 referendum.
"Theresa has shown astonishing endurance and strength"
May's primary accomplishment is that she has survived unscathed following a catalogue of major errors which causes one to question her judgement and decision-making. Her reputation as Home Secretary is now beginning to unravel with the effects of her policies on policing, prisons and immigration coming home to roost. And now it is becoming clear that her whole strategy with Brexit was badly flawed in that she introduced several key red lines which have resulted in her being cornered with few options, not helped by her early formal departure declaration and timetable. As prime minister her ministerial and advisory appointments have left much to be desired, her strong tendency to never answer questions directly while making her own survival a priority makes one wonder how she ever achieved the role. Labour also has its problems which have made matters worse. The party's leadership have remained on the fence, even at this late stage, in fighting to remain within the EU. The party's declared negotiation strategy is unrealistic while it's continued demands for a general election makes one wonder if the party has it's country's best interests at heart.
It's A Mess
Parliament is about to debate a Withdrawal Agreement which few MPs believe in and while 'No Deal' is now a dead duck the way forward is murky to say the least. The only real solution is to either give voters a new opportunity, in light of the facts (many of which I was not aware of) to vote to accept the deal or remain in the EU (widely acknowledged to be the best deal available for the country's future prosperity and security). But here again Theresa May has dismissed this option declaring it 'undemocratic' - weird in the extreme. With only very vague and informal aspirations revealed for a future EU trade deal the Withdrawal Deal is dead.
LET THE PEOPLE DECIDE
https://endthechaos.co.uk/blog/clean-break-brexit-is-pure-fantasy/
https://endthechaos.co.uk/equalities-and-rights/
https://endthechaos.co.uk/wp-content/uploads/2018/11/91_yr_old_Brexit_Document.pdf
https://www.podbean.com/media/share/pb-umiz9-9fec1e
https://endthechaos.co.uk/contact-your-mp/