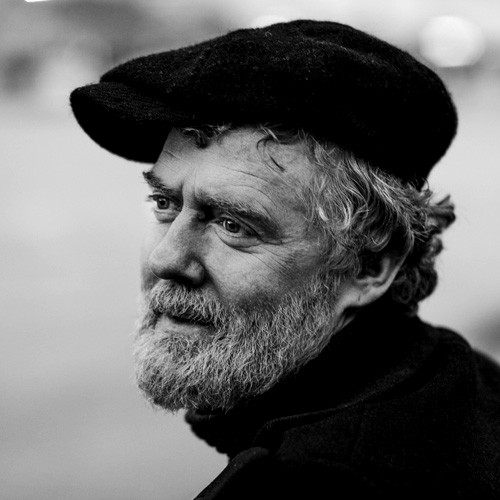 THE SONGS
I'll Be You, Be Me
This song started late one night as we were recording a song called 'Dead Reckoning'. Between takes I began playing this simple chord progression with an improvised lyric. When I hit on the line "I'll be you, be me" , I felt we had something. We switched our attention to this idea, and David Cleary suggested a beat he's been building as we played. With the beat laid on we found ourselves pursuing this song. It was finished very quickly. Later on we built it up with more guitars and Ruth added the string arrangement which gives the song an eerie quality. It's a song about intimacy and the risks and rewards of surrendering to another.
Don't Settle
This was an idea I hit upon while recording a song called 'Shelter Me'. A half-heard melody, played about a verse long. After a take, David Odlum pointed out an idea I'd laid down that seemed to be called 'Don't Settle'. I listened to it and fleshed it out in my head. By the time we were touring BETWEEN TWO SHORES, I'd finished it and was playing it during sound checks in the US. We booked some studio time at Electrical Audio in Chicago on a day off and laid down the song in its raw form. It sounds slightly different to the rest of the songs because it was recorded on the road. On my mind were such musicians and writers as Shane McGowan, Lisa O'Neill, Woody Guthrie, James Baldwin, David Keenan, Joni Mitchell, and Bob Dylan. The line "No envy, no anger, no cruelty, no regrets" comes from a conversation I once had with Liam Clancy who told me a great Bob Dylan story, in which he used that line as advice to the young giant. It always stayed with me. Go raibh mile maith agat. Liam.
Fool's Game
This song originated with a line I'd been rolling around my head: "It's a fool's, fool's game, lover, that we have to play." It had a touch of Phil Spector about it. I wanted to build something that felt like The Shangri-Las or Velvet Underground in their 'Pale Blue Eyes' period. While visiting Dunk's home studio, I was shown his vocoder. I sang that line into the effect and loved how it sounded. So we took the vocoder to France and built it up into this song. At the end of the takes that we played out a little longer, Aida Shaghasemi, who'd been playing Daf, began to sing a ghazaal by the great Persian poet Rumi: "How could I know that this longing would drive me so crazy. That it would make my heart a prison, and my eyes a river." It was so powerful and moving that it's now part of the song forever. Thank you Aida.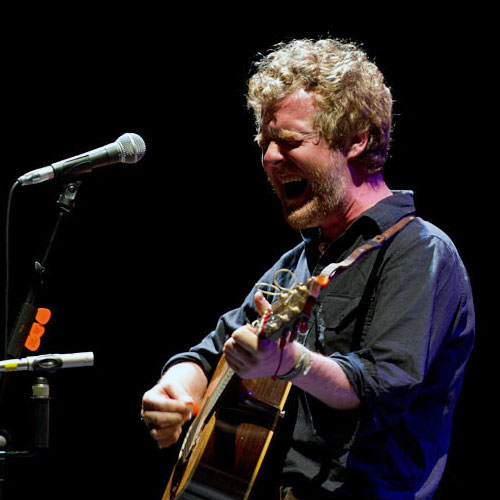 Race To The Bottom
This song is a sort of diary of my month in Paris, a stream of thoughts and memories. Paris is a strong character on this record because it  was there I had my breakthrough with these songs. Some were written there, some started and some finished. Some were abandoned and torn up. These melodies bring me to to the streets around the latin Quarter and Jardin du Luxembourg, down through Boulevard Saint-Germain and Rue Saint-Jacques, across to Le Marais, and over to Chez Denise for a late supper, and back. The idea came on the last day of the tour BEWTEEN TWO SHORES. We were in Philadelphia, sound checking before a show; often ideas are born in the most ordinary moments. The line "It's a long way to the bottom we've been racing"  was a play on the AC/DC lyric "It's a long way to the top if you wanna rock 'n' roll." It's more about the decline of a person or persons, rather than the whole of human kind. After Philadelphia, I headed for Brazil to join Eddie Vedder in Sao Paolo. I listened to the phone recording I'd made of it on the plane. Michael Buckley's horn line gave me reason to pursue the idea further. While jet lag and the new environs of the Fasano Hotel gave me time to work on the song, along with a few others. It was a very creative trip. When I brought the song to the studio, I was immediately inspired by what the Khashravesh brothers and everyone else in the group brought to it. We recorded it quickly, but it stays one of my fondest memories of the recording session.
The Closing Door
This song is a little mysterious even to me. It originated as a piece of music by David Cleary called 'The Irish Summer'. I had loved this piece for years since first hearing it and improvised a lyric over it a couple of times, but never quite got it right. I asked David if we could try it again with everyone in the studio. When we began to play it all together, the song just fell into place. This was the first moment I heard the Khashravesh Brothers really open up in the studio; they lifted the song to a whole new place. It's loosely a tribute to Bob Dylan, the blue-eyed raven.
Brother's Keeper
This song is set in Autumn when the season is turning, the air is fragrant, and the lowering sun makes the shadows long. The swallows are gone, the brambles grown sweet, and the birds are fattening up for winter. It's my October song, my favourite month in Ireland. Walking the back road in the early evening, preparing for wintering out.
Mary
These lines are a declaration of love. They were written more as a poem than a song. While rolling round one chord, a rhythm emerged and the lines fit the meter. "With your song you made this wild willing" came to me in the form of a text message. I included it in the lyrics, and used it as the album's title. Rob Moose's string line gives this song another quality. There's a privacy in this recording that I've come back to time and again. Thank you for the title, Maire.
Threading Water
I wrote these lines on Rue Mouffetard on my way to meet my friend, Nadia, in Place Monge. It was early morning and I'd woken full of gratitude. Everything was aligned and I had a moment of realisation that I'm in the middle of a good life. A rare moment when I was right here in the now of it all. I'm glad I caught the idea when I did. It pulls me back to that morning and that feeling. Threading water, rather than treading, felt more descriptive.
Weight Of The World
This is one of those moments in the studio when something emerges as people are tuning up for the next song and everyone just goes with it. Formless to begin with, slowly the musicians find a flow and all is emerging at the same rate: lyric, melody, and song. I had written a song called 'Weight Of The World', but hadn't quite got a shape on it. In this improvised moment some of those lyrics came forward but not all of them. The song seemed to want to say something else. It's here as an example of trying to allow the song to find its own way of coming through. I didn't include the lyric because it blurs here and there.