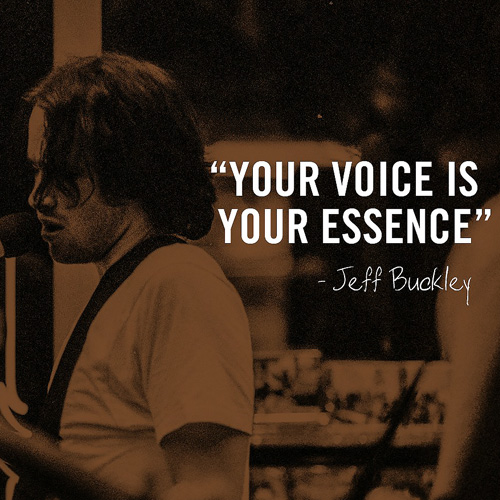 Jeff Buckley Biography
Jeff Buckley was born in California's Orange County in 1966 and died in a tragic drowning accident in Memphis on May 29, 1997. He had emerged in New York City's avant-garde club scene in the 1990's as one of the most remarkable musical artists of his generation, acclaimed by audiences, critics, and fellow musicians alike. His first commercial recording, the four-song EP Live At Sin-é, was released in December 1993 on Columbia Records. The EP captured Buckley, accompanying himself on electric guitar, in a tiny coffeehouse in New York's East Village, the neighbourhood he'd made his home.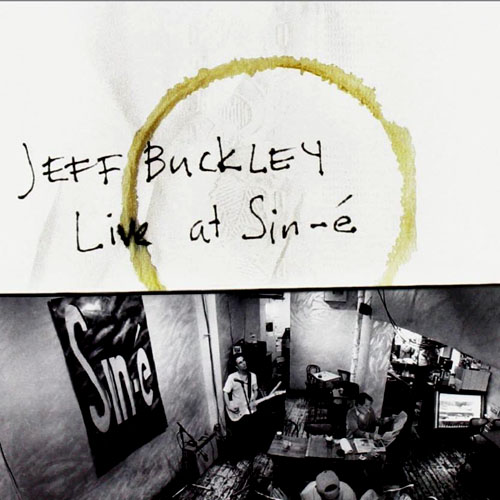 By the time of the EP's release during the fall of 1993, Buckley had already entered the studio with Mick Grondahl (bass), Matt Johnson (drummer), and producer Andy Wallace and recorded seven original songs (including 'Grace' and 'Last Goodbye') and three covers (among them Leonard Cohen's 'Hallelujah', Benjamin Britten's 'Corpus Christi Carol') that comprised his debut album GRACE. Guitarist Michael Tighe became a permanent member of Jeff Buckley's ensemble and went on to co-write and perform on GRACE'S 'So Real' just prior to the release of the album.
In early 1994, not long after Live At Sin-é appeared in stores, Jeff Buckley toured clubs, lounges, and coffeehouses in North America as a solo artist from January 15 to March 5 as well as in Europe from March 11 to 22. Following extensive rehearsals in April-May 1994, Buckley's Peyote Radio Theatre Tour found him on the road with his band from June 2 to August 16. His full-length full-band album, GRACE, was released in the United States on August 23, 1994, the same day Buckley and band kicked off a European tour in Dublin, Ireland; the 1994 European Tour ran through September 22, with Buckley and Ensemble performing at the CMJ convention at New York's Supper Club on September 24. The group headed back into America's clublands for a Fall Tour lasting from October 19 to December 18.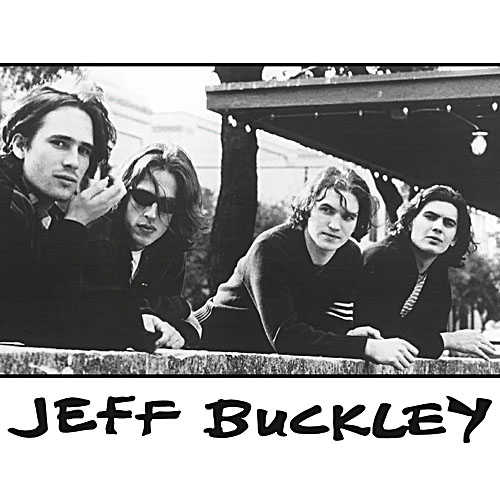 On New Year's Eve 1994-95, Buckley returned to Sin-é to perform a solo set; on New Year's Day, he read an original poem at the annual St. Mark's Church Marathon Poetry Reading. Two weeks later, he and his band were back in Europe for gigs in Dublin, Bristol, and London before launching an extensive tour of Japan, France, Germany, Italy, Holland, Belgium, and the United Kingdom which lasted from January 29 to March 5. On April 13 1995, it was announced that Jeff Buckley's GRACE had earned him France's prestigious Gran Prix International Du Disque — Academie Charles CROS — 1995; an award given by a jury of producers, journalists, the president of France Culture, and music industry professionals, it had previously been given to Edith Piaf, Jacques Brel, Yves Montand, Georges Brassens, Bruce Springsteen, Leonard Cohen, Bob Dylan, Joan Baez, and Joni Mitchell, among other musical luminaries. France also awarded Buckley a gold record certification for GRACE.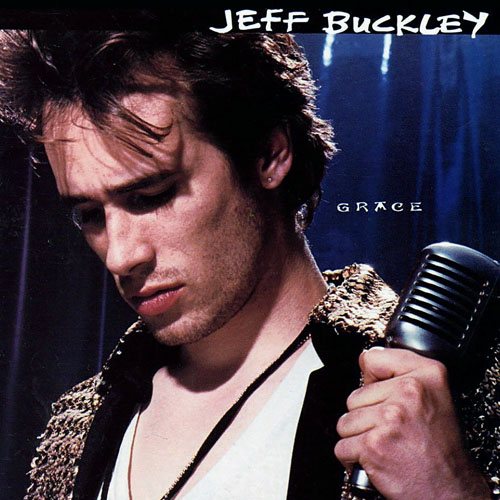 From March 5 through April 20, Buckley and his band rehearsed for an American spring tour with gigs running from April 22 to June 2. From June through August, Jeff and company toured the United Kingdom, France, Denmark, Belgium, Germany, the Netherlands, Italy, and Switzerland. The band took off for Down Under to play six Australian shows between August 28 to September 6, 1995. In November 1995, Buckley played two unannounced solo shows at Sin-é.He performed songs including the new 'Woke Up In A Strange Place' on Vin Scelsa's Idiot's Delight show on WXRK-FM on December 17 and celebrated New Year's Eve 1995-96 with performances at New York's Mercury Lounge and Sin-é.
Jeff Buckley and his touring ensemble went back to Australia, where Grace had earned a gold record certification, for the Hard Luck Tour, which ran from February 9 to March 1 of 1996. Drummer Matt Johnson left the group after the final Australian show. The posthumous album Jeff Buckley - MYSTERY WHITE BOY brings together some of the high points from Jeff's 1995-1996 live performances. The DVD/home video release Jeff Buckley - Live In Chicago documents, in its entirety, Jeff's concert at The Cabaret Metro in Chicago on May 13, 1995.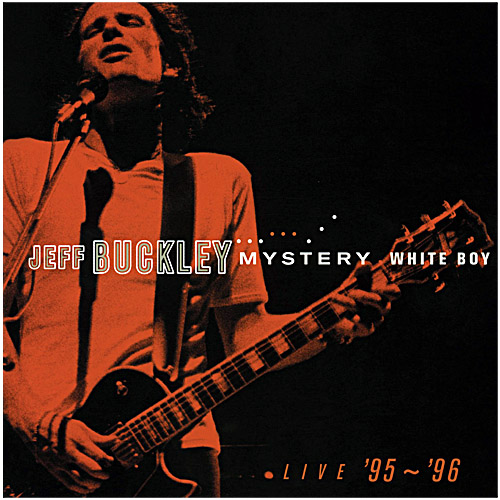 In May of '96, Jeff played four gigs as a bass player with Mind Science of the Mind, a side-project of Buckley's friend, Nathan Larson of Shudder To Think. In September '96, Buckley played another unannounced solo gig at his old favorite haunt Sin-é. December of 1996 found Jeff Buckley embarking on his phantom solo tour; designed to experiment with new songs in a live setting (as in his Sin-é days), these unannounced solo gigs throughout the Northeast U.S. were played under a succession of aliases: the Crackrobats, Possessed By Elves, Father Demo, Smackrobiotic, the Halfspeeds, Crit Club, Topless America, Martha & the Nicotines, and A Puppet Show Named Julio.
At midnight on February 9, 1997, Jeff Buckley debuted his new drummer, Parker Kindred, in a show at Arlene Grocery on New York's Lower East Side. He also played a couple of solo gigs in New York during the first months of 1997: a gig at the Daydream Cafe (featuring band members Mick Grondahl and Michael Tighe as "special guests") and a solo performance February 4 as part of the Knitting Factory's 10-Year Birthday Party.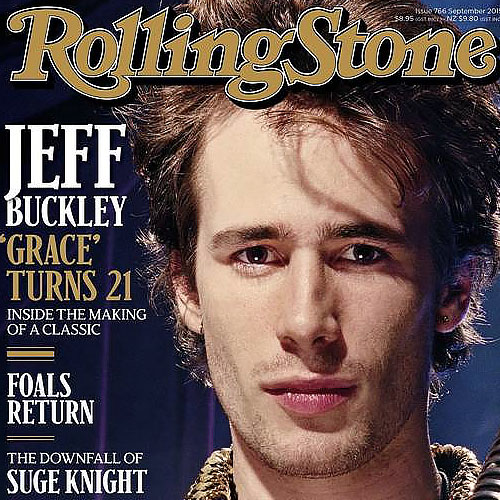 Buckley and his band had recorded intermittently — with Tom Verlaine as producer — during Summer/Fall 1996 and early winter 1997 in New York and in February 1997 in Memphis. After the conclusion of those sessions, Jeff sent the band back to New York while, during March and April 1997, he remained in Memphis and continued to craft his work-in-progress, making various four-track home recordings of songs to present to his bandmates. Some of these were revisions of the songs recorded with Verlaine, some were brand new compositions, and some were surprising cover versions. The new lineup debuted Buckley's new songs at Barrister's in Memphis on February 12 and 13. Beginning March 31, Jeff began a series of regularly scheduled Monday night solo performances at Barrister's. His last show there was on Monday, May 26, 1997. The night Buckley died, he was on his way to meet his band to begin three weeks of rehearsals for MY SWEETHEART, THE DRUNK; producer Andy Wallace, who'd helmed the boards on GRACE, was to join them in Memphis in late June to record his new album.