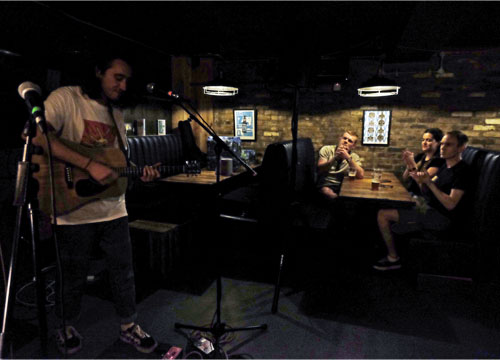 https://www.facebook.com/montytaftofficial
19-year-old Monty Taft is set to released is debut E.P. via New Moons, a new imprint of the Killing Moon group. The E.P 's 4 tracks which represent the different sides of Monty. Monty Taft mixes up pop, folk, indie and blues to create and truly unique, yet accessible sound. The Jersey based act has received support with the likes of Huw Stephens (BBC Radio 1), BBC Introducing, and BBC Radio Jersey. Monty was also selected to perform at Glastonbury on the Acoustic Stage, Alex James' Big Feastival, and he supported both Jake Bugg & To Kill A King last year.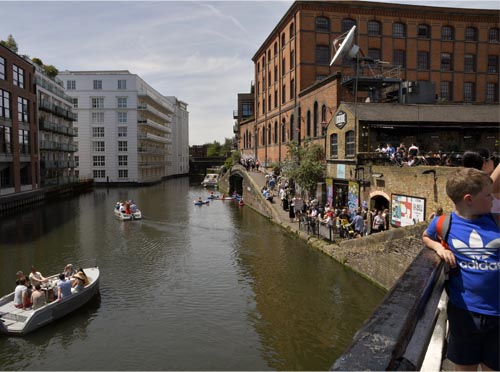 A short distance away was the perfectly formed Brewdog pub and below deck a singer/songriter was getting ready to entertain a near-capacity audience. Monty Taft is a modest and shy looking young man whose performance and music mesmerised his audience. Folk-pop with a hint of the blues does it for me and the lad had a sweet voice and excellent guitar skills. As I watched him I regreted not being able to catch more of his kind at the festival but logistics wouldn't, sadly, allow.
Band Members
Shaun (vocals, guitar)
Matt (bass, backing vocal)
James (drums, guitar)
The Three Piece Alt-Rock Ensemble from Watford, London. Sinka consists of three gyoung guyss who met at college, disbanded for a couple years - and then found each other in 2016 with a notion to form a band. With influences from a spectrum of popular (and some more peculiar) artists, Sinka builds sounds around beguiling riffs, distinct vocals and a volley of rhythmic delicacy. Sinka formed in 2016 and hit the ground running - with original material being compiled from the extensive back catalogue made by the frontman, Shaun; before being amped up and finalised by the whole band. The writing is influenced by the likes of Biffy Clyro, Radiohead, Nirvana, Jeff Buckley, Royal Blood, Muse and many more massively influencial artists of the last two decades!
One of the few acts to invite me along to their gig in the weeks before the festival was Sinka and the oportunity arose on day 2 in the break before Eliza And The Bear. The Black Heart pub was also within 100 metres of The Ballroom and with the building heat the short journey was more than welcome. The band performed in the venue's basement in front of a decent sized audience with surprising vigour and tons of enthusiasm. Most importantly they sounded polished with a big sound for a three-piece. The modest acoustics of the venue made lyrical recognistion challenging but I heard enough of their highly rhythmic and melodic rock to think that an album cannot be too far away…
Setlist
You Run, A Place You've Never Known, Smile, Fussy, See What I See, Creators.