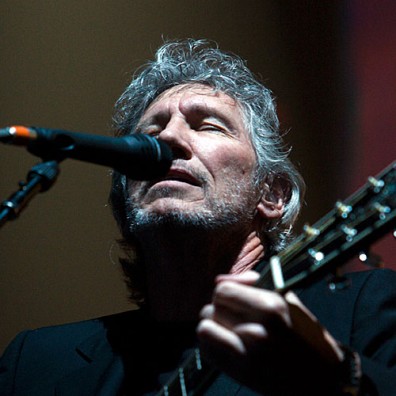 How long did you really work in studio with that album - there are fantastic sounds on it…
I thought, that I'd finished this record at one point in 1990. And then when you think you've finished something, the day comes when you put it, you sit and listen to it, and you know whether you have finished it, or not. And I realised that I had. I started looking for a co-producer to work with and eventually spoke to many people and eventually Pat Leonard and I got together and we then worked on it. Pat and myself and Nick Griffiths, who's the engineer on the record have spend many hours trying to express the feelings that are inherent in these songs.
On 'It's A Miracle' you have a chorus on this song, The London Welsh Choral, but it's not a normal choral, I think…
No. This is the second version of the song that we did, because the first version was at twice this tempo. It was done with a strong drumming beat in the background. But it didn't fit within the context of this part of the album, so, we had to re-record it. And we'd used The London Welsh Choral over it. But because we changed the tempo, we could no longer use that recording behind the songs, so, what we did - it was Pat Leonard's idea actually - was to take the choir and to isolate the sound of the choir and to cut them up into 80cm length, throw it all in dustbin, and stick it back together at random. Backwards, forwards, however it came out, and then play it against the track. And because it is in the same key as the track, the random position of what we really recorded at a different tempo and that strange conglomeration of bits of tape works, I think, really well and gives it that weird atmosphere in the background. THIS WAS A GOOD IDEA, PAT! It's an old Beatles trick, I have to say, it's been something he's been dying to do, for like 20 years.
You are working a lot with real voices and real instruments, why?
I think there are real feelings and the need for real people, playing real instruments, to really interpret them really well.
Do you like the modern synthesizer stuff?
I'm very bored with drum machines. The problem with these things is, that it makes it very easy for people to make something that sounds like a record. This is like a facsimile of a piece of Rock 'n' Roll, very easily. You are going to the shop, you buy a Roland, you bring it home and you plug it in, and then you can make records. And if you speak over them then that's a rap record. What you produce is that stuff that has at least an attraction, but you don't want to listen to the next day. Well, I don't. But anyway I think, to encourage people to learn to play instruments, that's a good job, and it's a job that's disappearing. It's a fulfilling, satisfying thing for them today, and also for us to hear. And the same goes for choirs, you know. Choirs are wonderful things and the more we use them the better, in my view.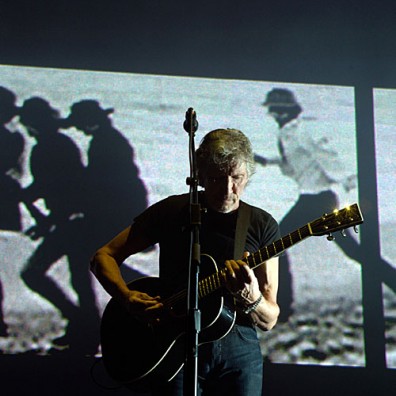 Will there be a reunion with Pink Floyd and Roger Waters and if not, why?
No, why not go back to the man from the moon? No, I'm not interested in 'Why', I think, it's well documented.
Artists Appearing on AMUSED TO DEATH Along With Roger Waters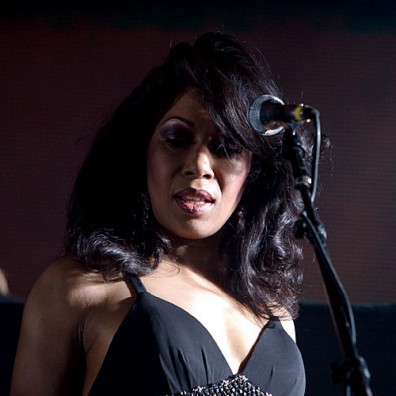 VOCALS
Don Henley, Katie Kisoon, PP Arnold, Doreen Chanter, Jon Joyce, Stan Laurel, Jim Haas, Rita Coolidge, Alf Razzell (Royal Fusiliers), N'Dea Davenport, Natalie Jackson, London Welsh Chorale, Lynn Fiddmont-Linsey, Andy Fairweather Low.
INSTRUMENTS
B.J. Cole, Andy Fairweather Low, Jeff Beck, Geiff Whitehorn, Graham Broad, James Johnson, John Pierce, Patrick Leonard, Luis Conte, Steve Sidwell, National Philharmonic Orchestra, Tim Pierce, Randy Jackson, John 'Rabbit' Brundrick, Guo Yi & The Peking Brothers, John Patitucci.
PRODUCTION
Patrick Leonard & Roger Waters, Co-Produced and Recorded by Nick Griffiths, Mixed by James Guthrie.
ENGINEERS
Hayden Bendall, Jerry Jordan, Stephen McLaughlin; Mastered by Doug Saxand Ron Lewter at The Mastering Lab, Los Angeles.
ORCHESTRA CONDUCTOR/ARRANGER
Michael Kamen, Patrick Leonard.