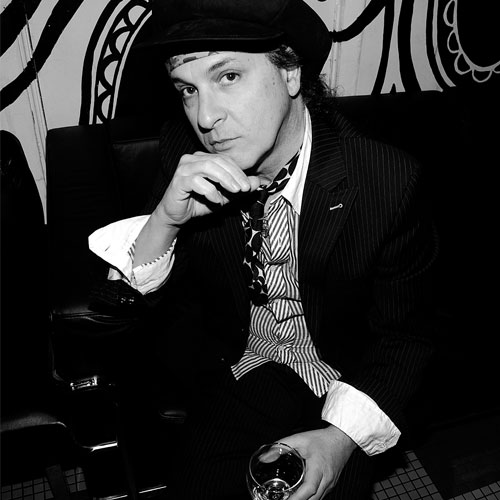 Photo: Chris Becke
The Making of The New Album WALKING BACKWARD IN HIGH HEELS
By Mick Burgess
Back in September 2010, Syl Sylvain was interviewed when the New York Dolls were recording their latest album at Blast Studios in Newcastle, England. During the recording of the album, the band also performed three sold out concerts at local Newcastle venue, "The Cluny" on September 4th, 5th and 6th.
You've got the whole world to choose from, so what brings a bunch of New Yorkers over to sunny Newcastle to record new material?
I guess its work you know, and Newcastle has been such an incredibly nice, hospitable place for us. They come out of the pubs to see us when we're walking down the road. We played three nights at The Cluny and we were so well received. There's such warmth and open hearts round here, that it's the place to be. For any musician, you go to where you are wanted the most and right now for us its here in Newcastle. One of the main reasons that we are here is because of Ged and Eric at Demolition Records up here in Newcastle. They had so much faith in us and just loved what we were doing and they really wanted us to come over to do the record.
Is this the first time you've recorded in England?
No, no, we've recorded here many times before throughout the ages but it's our first time in Newcastle. You've been over for a few weeks now, how have you found life in England compared to the States? It's just so friendly over here. There is such a warm hand that people give out to you no matter where you are from.
Have you been able to sample any of the local delights or have you been pretty much hard at work the whole time you've been here?
We haven't really had that much time to get out of the studio but as busy as we have been we have been stepping out here and there. I have been into the City Centre for a little while which was fantastic. I just love Newcastle.
What about a football match? That's big up here in Newcastle…
Oh, no I haven't been to one yet. That would be like a vacation for us. We just didn't have the time to do that unfortunately. Maybe next time?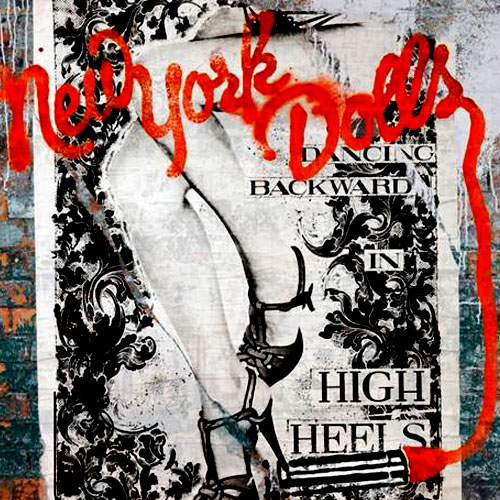 The main reason that you are here is to record a new album which is the follow up to last years Cause I Sez So. This will be your 5th studio album in almost 40 years so in New York Dolls terms this is pretty fast work since your last one. Are you in a rich vein of writing form at the moment?
It is a prolific time for us but having said that as a writer, you're always bustin' out a tune, at least one that you want to hear. I still like to write. The way I hear things coming out, I think it's the most creative record that the New York Dolls, and me and David in particular, have ever done. We've worked with a lot of great people and I'm not putting anybody down and I'm not trying to compare it with earlier versions of The Dolls but as far as song-writing goes I think that these are the best songs that we have ever come up with.
As far as style goes Cause I Sez So was probably the most varied New York Dolls release to date and in many cases was quite a departure from your rock`n`roll roots. Will you be spreading your musical net widely again or will you be keeping things simple and direct?
What they love us for is "Personality Crisis", "Looking For A Kiss", "Trash" and stuff like that but we've already done that. We don't have to make records. We have a name which we can use and perform probably for the rest of our lives. That's not the kind of musicians and performers that we are. We're doomed to write songs whether they are good or not, are well received or not, or flop like they did in the beginning.
We were told that we didn't know how to sing, we didn't know how to write and we couldn't tune a guitar so why even bother, but you know what? We thought we looked pretty damned good doing that, even if it was a big crash. We had the last laugh though. It's like those guys that'll say "You only had one hit" but at least we got there once!!
We never really wanted to be stars, that was never in our minds, not that we never had that conversation, but we just became that. We thought it would be nice to last for two weeks as we just wanted to entertain ourselves. The norm of the day was so mundane. Stadium Rock `n` Roll became more like opera and nothing to do what we thought Rock `n` Roll should be.
As musicians, we cannot help but do something that's important to us, and that is to write new music. We may feud and fight and try to make the best out of things. It's sometimes a love and hurt situation, but we come up with new music that represents what we are about today and at this moment we want to do a record that shows many different sides to the band.
Before you entered the studio in Newcastle did you have any ideas or demos already prepared or has everything been written from scratch?
We had a lot of ideas and we've had a long time to work on them….about two weeks, or as you say, a fortnight! We came as prepared as possible as we all have different commitments with performing and solo careers so we didn't have that much time really, but it's not the time that's important, it's how much you can pour out of your soul.
How do you tend to write? Do you all bring ideas to the table and knock them around until a song develops or do you tend to jam together and develop ideas that come from these?
That's very close to how we do it. A lot of time there's the hand signals saying "Yeah, that's great" or "No, that's shit". We work through a lot of ideas by improvisation and we learn a lot through live performance. We did the shows at The Cluny where we played through some of our new songs, some of them were more complete than others. We played them, worked on them, and improved them by playing them live and seeing how they worked and made changes where we thought necessary.