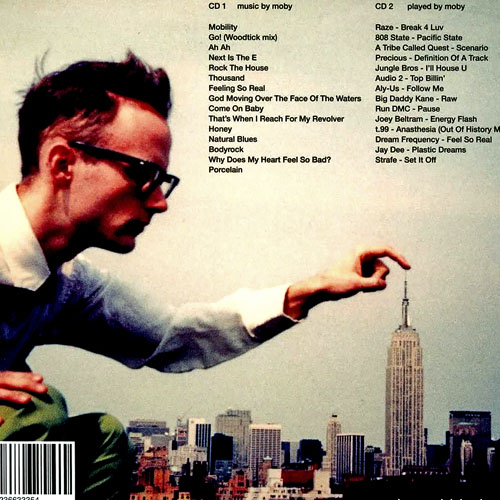 Another track on this album is "Feeling So Real". What led you to call an album "Everything Is Wrong"?
Well, it's funny. In 1995 I put out the album EVERYTHING IS WRONG and the hit single off of it was called "Feeling So Real", which is a big, euphoric dance record. So it's kind of ironic to have the most celebratory, euphoric record of my career, "Feeling So Real", contained on an album called EVERYTHING IS WRONG. At that time, I was obsessed with politics and I was obsessed with all the things that were going wrong in the world, from a social perspective, from an environmental perspective. The title "Everything Is Wrong" just described how I felt about the world at that time. One of the only things I felt was right about the world at that time was people going out and getting sweaty and dancing at 3 o'clock in the morning to euphoric dance music. "Feeling So Real" in some ways is an homage to all the other dance records that have been based around that concept. I mean, there's an iconic dance track called "You Make Me Feel (Mighty Real)", there were quite a few rave tracks based around the "Feeling So Real" notion, so it was me sort of paying tribute to a lot of the dance producers who came before me.
At the beginning of your career, you were best known for being the "vegan teetotal celibate Christian dance star". Can you talk a bit about what led you to make those lifestyle choices?
I think what happened was I did an interview 15 or 16 years ago and I said that I was a vegan and a Christian and at the time I wasn't drinking. So now, 15 or 16 years later, it still follows me around, but only in the UK. For some reason, I travel the rest of the world and no-one ever thinks of me as a vegan, Christian, crazy teetotaller. They think of me as some weird guy from New York who makes records. But there does seem to be a British journalistic obsession with me as this vegan Christian teetotaller, when it hasn't really comprehensively been true for a long time. I'm still a vegan, but the world is a complicated place and if people choose to eat meat, well, that's their choice and if I want someone to respect my lifestyle choices, in turn, I have to respect theirs and I'm a teetotaller now, but I've certainly put away my fair share of liquor in my life. As far as being a Christian, yeah, I love the teachings of Christ, but I don't really think I have much in common with other Christians and I certainly would never, ever deign to argue about religion with someone. If someone wants to be a Muslim or a Hindu or a Jew or a Satanist or whatever, that's their choice and far be it for me to ever criticise them or try to proselytise to them.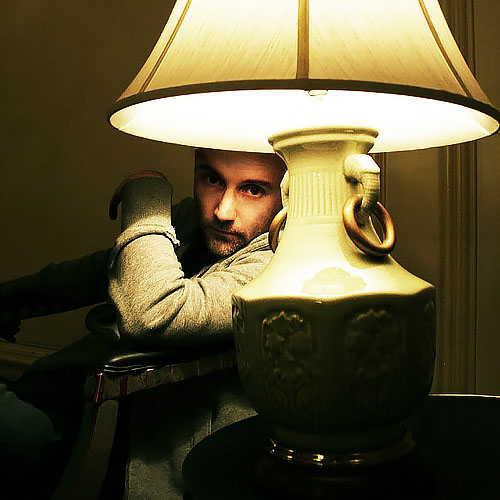 What prompted the quantum leap from making dance music to making the punk rock album "Animal Rights"?
Well, as I said earlier, in the early 90s, when I was known for making dance records, I was still playing drums in a punk rock band and I was still writing classical music and making a lot of different types of music, it's just the label I was signed to, Instinct Records, only released dance music. So I got a reputation for being a dance musician, when the truth is I was making a lot of different types of music. Then in 1996 I made the album ANIMAL RIGHTS, but I also made a record under the name VOODOO CHILD, which is a very rhythmic, electronic record and they were supposed to be companion records and somehow they got separated at birth and so it was never, in my mind a quantum leap going from dance music to punk rock or metal. It was me just making music in the way that I'd always made music.
Are you still proud of "Animal Rights"?
Yeah, well, there's a wonderful irony about the Best Of that we're doing, because my favourite record of all the records I've made is ANIMAL RIGHTS and it's the only record that's not in any way represented on the Best Of, so… ANIMAL RIGHTS is… It's the only record I go back to and listen to and I'm genuinely, deeply proud of it.
How did you come to record a James Bond theme?
The truth is I didn't really want to record a James Bond theme. I got asked by the people at MGM/United Artists to record the James Bond theme for "Tomorrow Never Dies" and so I did and had I not been asked by the movie producers, I never would have recorded the theme. In all honesty, I feel like the original is perfect, you know, the John Barry original, and I think that my version is OK, but it's certainly not any way nearly as good as the original recording by John Barry.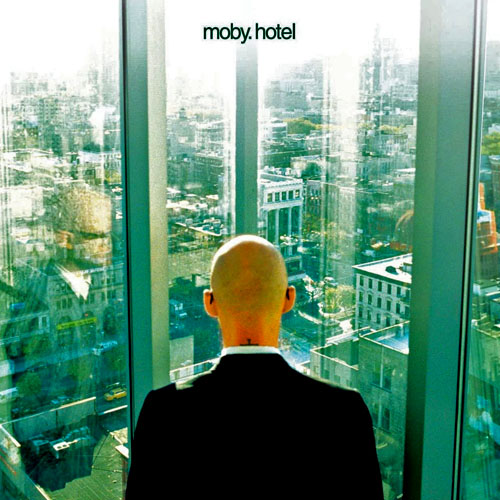 Can we talk now specifically about PLAY and your memories of making PLAY. Can you say what attracted you to the Lomax recordings of the 1930s Blues and Gospel singers?
Well, it's funny. The first time I sampled a Blues vocal and wrote a song around it was 1989 and there was even an early single, I think it came out in 1991, called "Everything Is Alright" and it sampled an old Blues vocal. So when I made PLAY and I sampled the old Blues vocals, to me, I was just continuing doing something that I had already done a lot, it was just that at that point no-one else had heard it. What attracted me to these old Blues and Gospel vocals was that they were beautifully sung and they were very emotional and the emotion was very clear and very straightforward and not necessarily couched in metaphor and imagery, but it was just [a] very specific, straightforward description of what the singer was feeling.
What appealed about combining the Gospel voices with ultra-modern electronic music?
Sometimes when people ask me what my inspiration for making a piece of music was or for making a certain record, my answer (which might seem really disappointing) but is an honest, albeit very simple answer: I make records because I like making records and I make music because I like making music. And if I combine electronic music with old Gospel vocals, there's really no thought behind it; it's just purely because I like the way it sounded and it affected me, emotionally.
When you were making PLAY, did you have any inkling you were making something with the potential to be a huge success, commercially?
When I was making PLAY, I was convinced that my career was over, because the album before PLAY had been ANIMAL RIGHTS and that was critically and commercially a disaster. Of course, it's my favourite of all the records I've made, so when I was making PLAY, I thought I was making a very strange obscure record that no-one would every pay attention to. I thought maybe if it sold 100 000 copies worldwide, that would be a great success. So my expectations were really, really low and the truth is when PLAY was first released, it got terrible reviews and no-one really liked it and it didn't sell well. It was only through constant touring and a slow spread via word-of-mouth that it actually ended up being successful. I remember the Los Angeles Times, who ended up championing the record, the first review they wrote of it said, "There's a song on PLAY called "Why Does My Heart Feel So Bad?" and the answer is, 'Because I just had to listen to this terrible record!'" So…