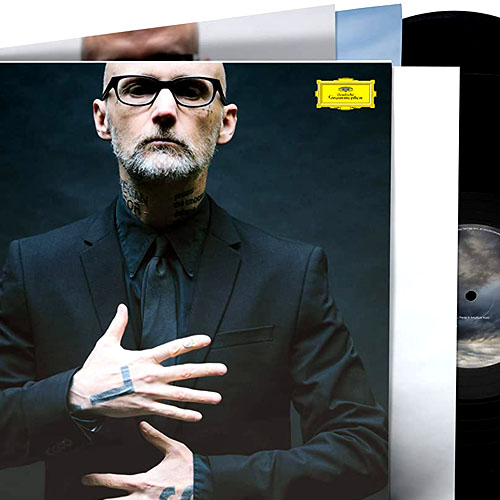 So have there been times when you've felt isolated, working in the medium of dance music?
Well, it's hard, because as much as I love dance music, I haven't made an honest to goodness dance record in about 11 years. So, I mean, I love DJing and I love dance music and I love the dance records that I buy, but I haven't identified myself specifically with that scene certainly in well over a decade.
Few artists would have essays about environmentalism or the dangers of fundamentalism as their sleeve notes, but it seems quite a natural thing for you to do that. You seem to be driven by a sense of integrity. Would you say that's accurate?
Hmm… It's hard, because if I was to answer the question and say, "Why, yes. I think of myself as having a great deal of integrity," that sounds immodest and also the truth is, I don't think that I have… I wouldn't describe my output as being characterised exclusively by integrity. I think that, if anything, if I take a step back and look at myself as a musician, or as a person, it's very paradoxical. I started out making dance music and then I made a punk rock record. I started out as this very underground musician who rejected commercial culture and ended up having very commercial records. At one point I was a very ascetic Christian vegan and then all of a sudden, I'm a drunk in a strip club, so it's a career and a life filled with paradox and I think that's what's caused the most problems for me. It's also made my own life more interesting and I hope that it's made my career more interesting, because when you have musicians or public figures who sort of do the same thing year after year, I think it's tedious for them and it's certainly tedious for those of us who have to pay attention to them, but the egregiously paradoxical swings in my career and in my life. I think it has definitely caused me a lot of trouble.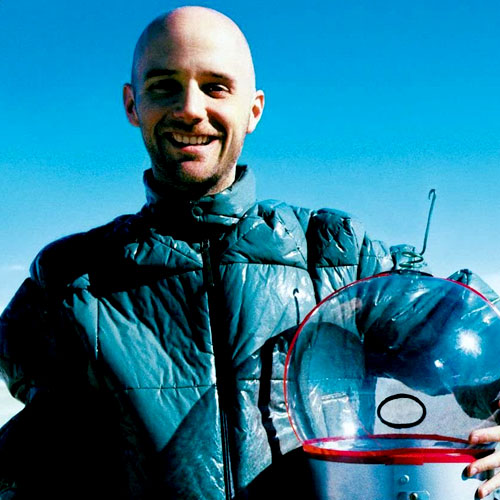 There also seems to be a search for profundity in your music and a belief that music can affect people really deeply. Is that an underlying element to what you do?
When I first started making music, I wanted to involve myself in this medium that had affected me so profoundly, so when I make music, I, in turn, try to make music that's going to affect other people profoundly. I'm not going out of my way to try and make profound music that will affect people profoundly. I'm just trying to make music that I love in the hope that maybe other people will love it as well.
Although you're known for being a very engaged and conscious artist, is it important that you've kept this away from the actual music? You may be vegan, you may loath George Bush, but you don't sing about these things…
Creatively I've tried to write issue-oriented songs. I've tried to write songs inspired by politics. I've tried to write songs inspired by social concerns or ethical concerns. They always end up terrible! There are a lot of artists in the last 30 or 40 years who've been great at writing issue-oriented songs, whether it's Public Enemy or the Clash or Cat Stevens or Credence Clearwater Revival, but whenever I've tried to write issue-oriented songs, they just seem really didactic and heavy-handed. It's to everyone's benefit that I don't write issue-oriented songs, that I just keep my annoying opinions, you know, in the realm of writing essays.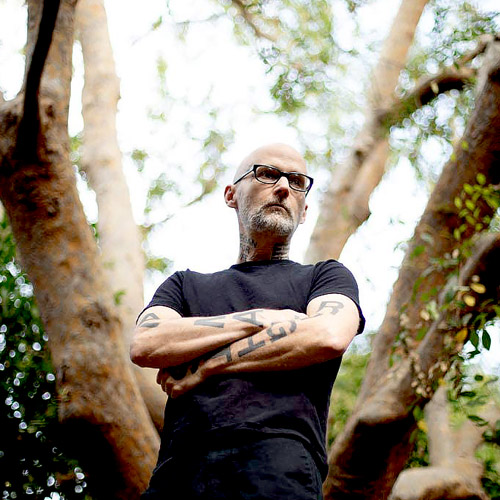 Your first musical influences seem to be mainly punk and new wave. What first attracted you about making dance music?
Well, when I was growing up, I was exposed to a lot of different types of music. I was exposed to the pop music they played on the radio and then the weird music my mother played, and then the strange music that my friends' older brothers had. I liked everything and when I first got involved in the world of punk rock and new wave, again I sort of ended up liking just about everything. You'd go to a nightclub in New York and you'd hear punk rock, reggae, dance music, hip hop and new wave, and all these different types of music played next to each other. So when I started making dance music, in my mind I hadn't rejected anything else, it's just at the moment I was most enthusiastic about dance music. It created a lot of problems because within the dance scene you were sort of expected to only like dance music. You're supposed to pledge your undying loyalty and fealty to the world of dance music and as much as I love dance music, I always liked everything else as well. I guess that to an extent that comes from being a New Yorker, because New York is such a varied and diverse place to live and that just seems natural and normal.
The title track of the new album is "Go". What gave you the idea of sampling the "Twin Peaks" theme on that song?
I had written the song "Go" and it was the B-side to my first single. My first single was called "Mobility". It was this very quiet, ambient dance track and "Go" was the B-side, but the original version didn't have "Laura Palmer's Theme", with the "Twin Peaks" strings on it. Then I was watching "Twin Peaks" (because I was a huge fan) and I heard that string theme and I thought, "Wow, it would be interesting to try and play that on top of 'Go'", and I couldn't sample it, because it was too slow. So I had to play it myself and I guess to an extent it was a novelty. It was more supposed to be an homage than anything else, because at the time there were actually a lot of "Twin Peaks" novelty dance records, but I just did it because that "Laura Palmer's Theme" was such a wonderful, profound piece of music.