Day 3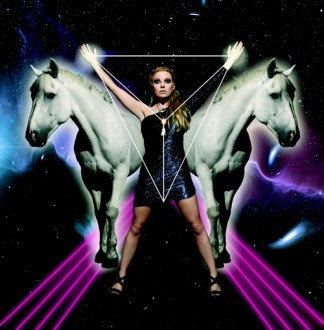 Friday night was O2 night. My most familiar Liverpool venue beckoned with White Lies and Little Boots appearing at the same time (how bloody stupid!). So a quickie photo shoot of the first support band Screaming Lights (who were just okay) and then a dash down to the smaller O2 2 stage where if 200 capacity was reached there was no way on earth photographers would have been allowed in.
I gambled and won. In the process I witnessed an extravagant and crowd-waving performance by Liverpool's own Soft Toy Emergency (watch this band fly ala Ting Tings) led by a an extrovert young lead lady who gave it 150%. One song from Little Boots was all I needed to take a few shots and disappear up the stairs where I caught the second song from White Lies. She really wasn't that good and looked dramatically different from the heavily manipulated fashion images that appared in the giveaway copy of Notion magazine available at the venue. In fact the difference was no less than a joke…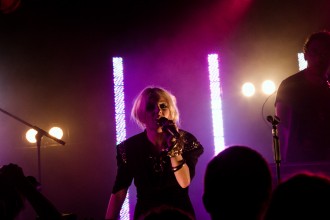 Young band White Lies is flying high in the charts at the moment and I'm unclear as to why. The band's performance was cold and lacklustre, while the songs were some of the least memorable of the whole Sound City event. I hoped Enter Shikari, Detroit Social Club and You Me At Six would provide a lift on the following and final day…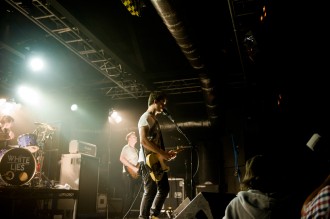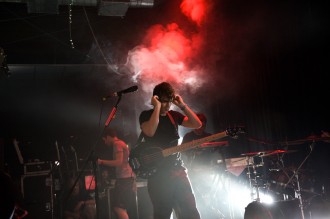 Day 4
Well, 2 out of 3 ain't bad. The Barfly started my day with a nuclear bang. This was Enter Shikari's second performance at Sound City to a small but capacity audience and it proved a dynamic and entertaining musical goodbye to Liverpool. It also supplied probably one of the only encores of the event when an excited crowd wouldn't stop demanding until the band returned. Great songs and a band that gave everything with enthusiasm and the sheer joy of performing. One really couldn't ask for more.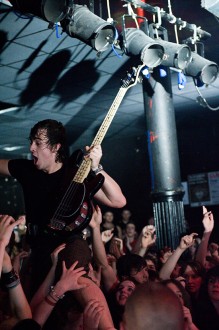 I stopped by the open air Red Bull stage for a few minutes for a bit of raaa raaa metal before heading back to the o2 Academy and You Me At Six. I was greeted by queues of very young fans (dominated by females) as the friendly doorman let me in. First up was unsigned band My Emergency who rocked the place silly with great songs and a passionate, extrovert performance egged on by fans who seemed to know the lyrics to all the band's songs. So positive was the response that I wondered just who these young people had come to see… But the same happened with another unsigned band, Tonight Is Goodbye. With no record deal and no airplay there could only have been one answer - the Internet/word-of-mouth. How things are changing in this turbulent music business.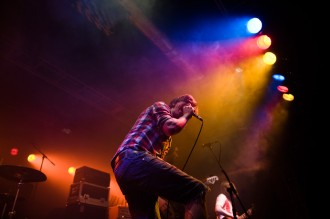 Finally You Me At Six arrived to play infront of what seemed to me was an over-capacity audience being squeezed tight, worryingly so. It was also very hot and the security guys had to bring out water bins which were quickly being emptied. Thankfully, the band arrived on stage without delay and while it was a competent performance I was left wondering just how this band had garnered so much media attention and sales. Didn't do it for me at all.