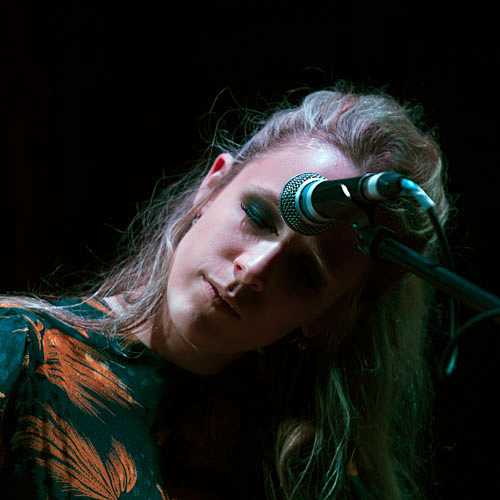 Were you always going to be a singer/songwriter?
Yes
I'm interested in your objectives/ambitions. For example, do you want to be signed to a label or wish to tread an independent path?
I don't really think in terms of signings etc. I don't really mind how I 'make it' as long as I work with people with integrity and who I get along with, and who have a love of music….and to sell some records too - that'd be nice haha!! The big thing I think about at the moment is having my songs used for TV and film, I'd love that. So that's where I'm going to put a lot of my attention. I'd also like to do different styles. The folk thing was really by accident, and I think inspired by playing the guitar in the way I like to for writing songs. But when I'm pottering about at home it's always a kind of soul/blues/gospel thing that comes out…. so I'd like to do some more of that too. There's so much I wanna do. I am stubbornly independent though, so my own label is the most likely route I'll take… unless something so good I just can't turn down comes along of course!!
Your voice is very distinctive. Is this something you worked on or is it natural?
Thank you. It's natural in that I just found it one day! But it's progressed, and deepened over the past few years, through using it in the way I do. I didn't always sing so deeply, I was more of a 'middle of my range' singer. It was the blues band I was in that brought out the low stuff!
Becoming a musician usually requires sacrifices. What sacrifices have you made, if any?
Sleep and sanity!! Haha. It does indeed. I don't think you even realise what you're sacrificing at the time though. It's only when you get asked a question like this that you think "oh yeah, I'm putting aside a lot for this". Recreation and sleep I would say. I'd like more time with my family and friends, than I have been spending recently because of finishing and releasing the album etc. Sometimes I think "I'm 25 I should just be focussing on fun and not worrying about things!", but if you really believe in what you're doing, you have to go for it.
Every song on your album is great. Tell me how the writing process works for you…
Wow thank you that's lovely to hear. It's always quite 'organic'. Many of my songs have come out when I've been in pain about something, and the only solace was to pick up my guitar and start playing and singing. And that's just it. Just letting whatever wants to come out, come out. Rarely do I sit down to write a song 'on purpose', I like it to happen naturally.
Personal relationships seem to be the main theme of the album. Is there a polemical or social side to your music which we haven't heard yet?
Funnily enough there is on the album. But you have to read into the lyrics a bit more 'cos it's not obvious! Some of the songs are very much inspired by society, and written for others to think about, for their own lives. I tend to write in a way that anyone can relate to their own life, their own thoughts and feelings about the world, so that one song for that one person could be completely different for another person. So it's for each and every person if you see what I mean. I also try to use my experience to be useful. If I can write one line that someone will go "oh gosh yeah, that's it, that's just what I needed to hear" then the whole thing is worth it for me.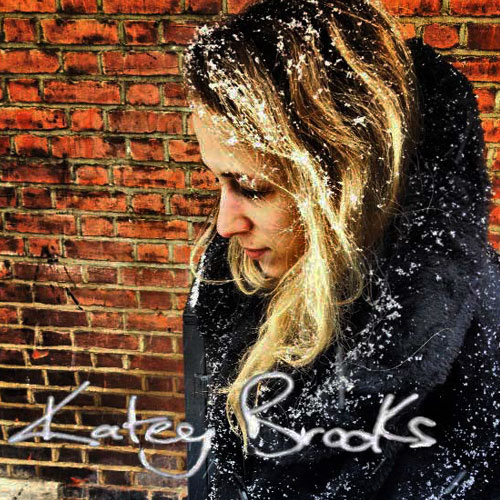 Give me two of your favourite track from the album, and tell me why…
'No-One But My Best.' I find the bit at the end euphoric (if I'm allowed to say that about my own song!) 'Hunger.'  That's a bit of a triumph for me as I really struggled with the arrangement at first. I recorded a completely different, not so good (in fact pretty rubbish!) version before the one on the album. It just didn't work. So I had to start over. It was a long hard slog to get inspired… but it happened!
The album, for me, has a very 'live' sound. Tell me about its production and your objectives for the final record.
Well, nothing was very planned before going into the studio! Not really my style! I try to be a 'planner' but it doesn't seem to work out! I tend to hear things on the spot anyway, as layers, rather than as a whole if you see what I mean. That said, we had played through 'No-One But My Best' for instance quite a few times beforehand.
I just wanted it to be an album that people could listen to and get enveloped by the music, if you see what I mean. So I wanted it to be fairly heavy on things like strings in harmony, to provide some euphoria; which I always feel when I hear strings violins and cellos harmonising together. It was also important to me that my voice was fairly loud in the mix, so there was a slight element of it jumping out of the speakers (given the right ones of course! Never listen to the album on your DVD player and old-ish TV take it from me!!).
I also wanted it to have an intensity straight away (hence putting 'You Will Be Free' first) and then 'Soft Sleeper' to 'mellow down' after, and 'True Speaker' third to cheer you up!! A lot of thought went into the track order. I felt it was very important to get that right, to give the effect I wanted, and to hopefully evoke the feelings I wanted to bring out in the listener. It generally took a lot of going back and forth with things, liking tracks, not liking them, settling on something, then changing my mind, because I wanted to get it just right. Whether I did or not is up to the listener really! I had to make myself let it go in the end, and trust I'd done all I could, with what I had at that time in my life, it was so hard though!
I also perceive that you love live performance. What does it mean for you?
Bloody scary! I still get really nervous when I'm playing my songs and I've been doing it for a good few years now! I do love being on stage though. I love connecting with the audience. And I love to play my songs to an audience who really wants to hear them. I also have those natural fears that go on, about 'getting it right'. I can be quite hard on myself if I make a mistake, which isn't unheard of!!
Give me some thoughts on the current state of the music industry as you see it from your perspective. And does it influence your own approach to getting heard?
Well, funnily enough I don't think about it all that much! I try not to get bogged down in worrying about whether there's a place for me in 'today's market' and just write and play and record, and try to get my music out there for people to hear. I'm not really a person who gets really irate about these talent contest/reality tv things, and how they're taking over the charts. Maybe that's because I don't see myself in that category of music anyway, or because I'm too laid back - I don't know!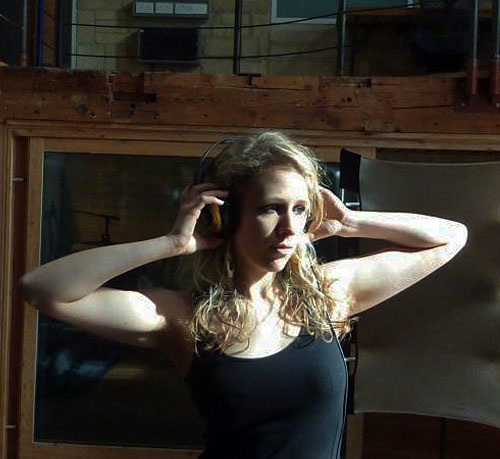 Were you ever tempted to enter a TV talent contest? What do you think of them?
Haha - didn't see this was the next question! NO!!! The thought has crossed my mind very, very quickly on the odd occasion, but it's passed even quicker! I like to do things the 'old fashioned way', and I don't think I'd be their cup of tea anyway. That said, as above, I don't have an issue with the people who wanna go on those shows, they're just trying their best, and doing what they know how, like the rest of us.
What does the title of the album mean to you?
It was inspired by the frustration of always feeling like one has to prove ones existence, ones worth, by racking up achievements, personal qualities, good looks etc… and then the realisation that actually all that stuff just doesn't really mean that much, not to me anyhow, not at the end of the day. Although I forget it on a daily basis!! Which I guess is very human. Having a good and open heart and sharing it with other good hearts is my proof of life. Love really. Argh I hate how cheesy I sound!! But ah well tiz the truth!
Who should I be listening to at the moment, when I'm not listening to you?
Phantom Limb. They're amazing. They make me cry when I listen to them. So moving. The Cedar; they're pretty bloody brilliant too!